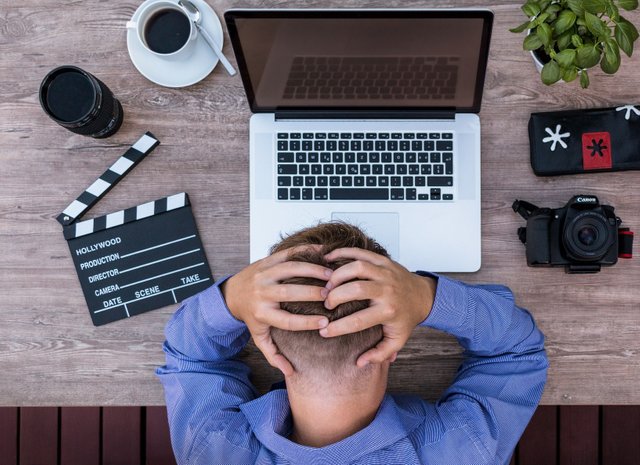 President Donald Trump imposes taxes on China. Stock prices slump. President Donald Trump is willing to negotiate with China. Stocks climbing. New talks announced for next week, indexes jump. Then, other threats from the president or contra-measures from China, and all are beginning again, over and over. They are playing the same games since at least 7-8 months now.
So many ugly numbers
The AABB index rose 0,2 percent today. The XXZZ index fell 0,1 percent, the OOUU thing whatsoever remained unchanged. What is meaning news like that? Nothing. Only that absolutely nothing has happened today. Call me if something rose or fell more than 3 percent on a day (and it isn't Tesla).
By the way, about Tesla, you find 10-30 articles, analysis, opinions a single day, most of them repeating the same known factors. You can spend all your life reading all stuff about Tesla and make calculations related to Tesla and eventually writing your opinion about Tesla.
Shot in their own leg
Do you know what is happening with the Brexit talks? No? Today seemingly something different than yesterday, but basically always the same. Britons shot their own legs whit Brexit, making a lot of political and economic harm to itself already. But many of them wouldn't admit it, never. Talks here talks there, hard Brexit, soft Brexit, good Brexit, nice Brexit, harder, softer, again and again.
The right to be wrong
Why is it so incredibly difficult for people to recognize or admit if they are wrong? Everyone from us can make mistakes, and even more if we don't have the correct information. By the Brexit vote, some politicians fooled people to take advantage of them, many voters didn't know at all what they were voting for. Clearly, the opportunity to choose should be given them again, but with a clean campaign and submitting the correct pieces of information to the voters.
Better buy your Lambo
"You don't need to be right. You better need to have money" – said somebody, I suppose one of the stock exchange gurus, unfortunately, I can't remember, who. If you want to be proud of yourself, buy a Lamborghini and some trendy, cool clothes and go hunt some stupid chicks who will admire you. But if you want to make money, buy stocks or bonds, learn, improve, work hard and forget your pride.
The hard to find ones
If you find somebody who has useful investing ideas and is willing to share them with you, who has the ability of autonomous thinking, making own researches and calculations, don't forget his name, mark his blog or page, and check back regularly to find new inspirations. And try to defend yourself from the flood of unnecessary, redundant, boring, annoying news, superfluous numbers, unwanted ads, spams. So are mostly the 98-99 percent of the posts and messages on the internet.
Whom to follow on Steemit
I have 740 followers on Steemit now but I'm only following 110 – and, in reality, reading only some of them. Maybe I should delete many of them again. I'm following some people because they are writing something interesting on every 1 occasion of 10, or even less, in 5-10 percent of the cases.
Nine bad photos, then one interesting chart. Or eleven posts about some stupid game and then one fresh idea about cryptos. (No, if you ask, you, never, that things are making always only the others.) But they almost do have some interesting posts, others, none, no one. (I think also Steemit needs some sort of filtering system, to hide some main themes, like games, photography, cryptos, sports etc. if you prefer to avoid them.)
(There are concepts about price influencing noise, effects of noisy news on stock markets, and even trading strategies based on them – see Investopedia).
Info:
You can message me in Discord.
(Cover photo: Pixabay.com)