WELCOME
Hello minnows! I am glad you are reading this and want to say you a very warm welcome to all of you!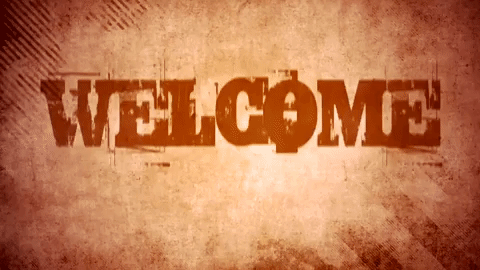 credit
I have been on @steemit for a short time and I have faced some troubles getting started. In this article I am going to describe the first steps I have made on the platform, hoping this will save you a lot of headaches and a lot of TIME. In upper cases because time is the currency we pay in for being on steemit and I find it important to spend it wisely.
SECURE YOUR ACCOUNT!!!

credit
You've already received the long and ugly string of characters as your password. The bad news are that it isn't changeable nor recoverable! Therefor, in order to be sure you're not going to lose the access to your profile you need to take care of its security! I find an useful video collection made by @jerrybanfield that made my first days here a bit more painless than I expected. The first one treats this problem and provides methods to manage it. The videos are located here go give them a look!
YOUR APPEARANCE!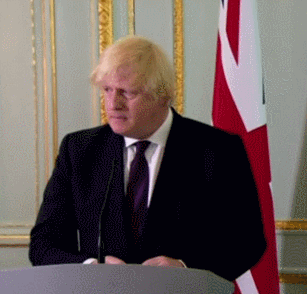 credit
Yeah, he looks like he's missed the mirror in the morning. I bet you don't want to look like him when you go out and take same care of yourself before, like getting pretty clothes and make your hair up.
So the same rule applies here. However, not the hair is what you make up but your profile page. @steemit provides possibility for editing your profile and cover photos, to say something about yourself and so on.
Here is how I've sat up my main page

You can find this settings as you type https://steemit.com/@YourUserName/settings in your browser
you will see this page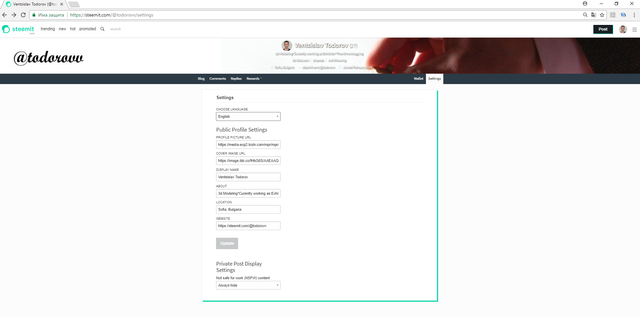 My advise is to choose a photo of you clearly shows your face in order to show the steemians who are you. There is some specificity about the cover image I don't really like. The best resolution of it according to @rorxco whose post I find helpful here The perfect size of your cover photo have to be 1354x155pxl in order to fit in determined area.
Your images are needed to be hosted on the web in order to be used on steemit. I personally use this site but feel free to use whichever you want.
POSTING!
This is, in my opinion, the hardest fraction for every beginner! Not only the topics but the technical part of the writing itself.
I advise you to choose a subject you're familiar with. Thus, you will be able to write freely and explore your abilities.
A very, very important is to leave your own mark on this posts, to make it in some way unique and recognizable. A way to do it is to put your signature in the very end of every post you write in the form of photo or gif linked to your profile (see the end of this post).
About the tech part - steemit has included a markdown editor but I will recommend you the software I use. It's called Typora markdown editor. Its GUI has the best opportunities for markdown writing and you're going to get used to it really fast. If you like you can check this Typora Review - text editing for drafting posts by @britt.the.ish.
FINAL TOUCHES
I guess that some of the people who's started reading this are probably not make it until the here. Likely, a lot of you who are reading right now will give up on steemit very soon. But for the other part of you minnows I want to say - It is all about the interaction we make here. It is hard in the very beginning and I'm experiencing it right now just like you. But with follower by follower, post by post it is going to get ever more easier for us. Try to fit in this community and to grow your own. It was pleasure to me writing this, hope you enjoy it too.
I AM GRATEFUL BEING IN THE SAME GALAXY WITH YOU!!! SEE YOU SOON!