Hello Steemians!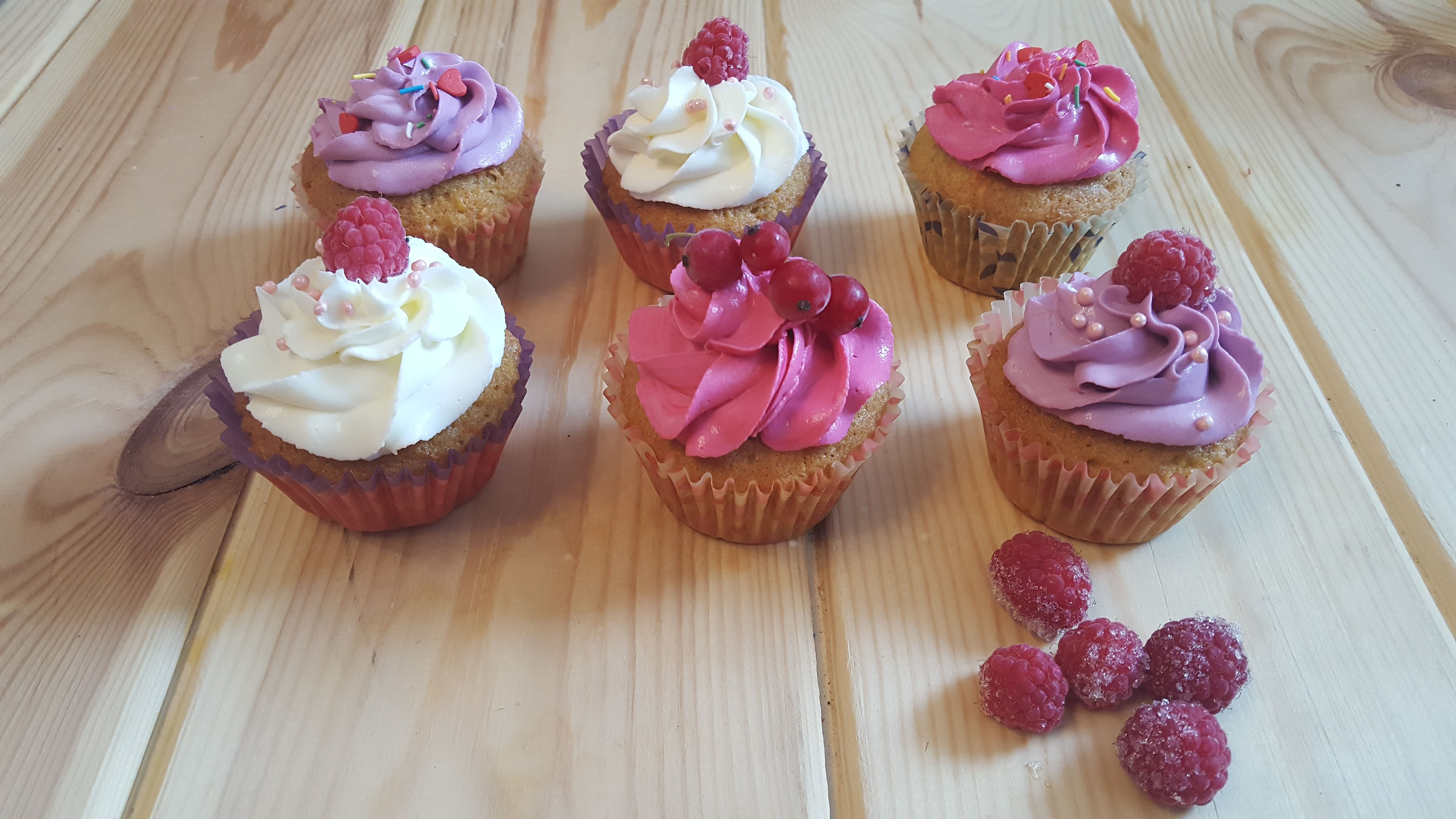 Well! It's my time to join the ranks of Steemit!) Allow me to introduce myself, my name is Marina and I am from Russia.
I also love to cook, especially to cake. I want to say, that until the age of 16 I almost didn't cook anything, I could only bake Apple pie. I think, everyone knows, how to bake this cake. But my mom is just a real cook! Her cakes, buns, pies deserve the highest score. My high school friends still remember my mother's pastries. I must have inherited some of her talent) Cooking gives everyone room for creativity, imagination. I am sure, that you need to cook with love, then every dish will be delicious.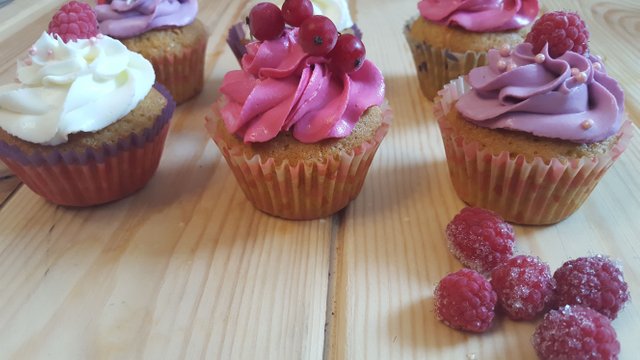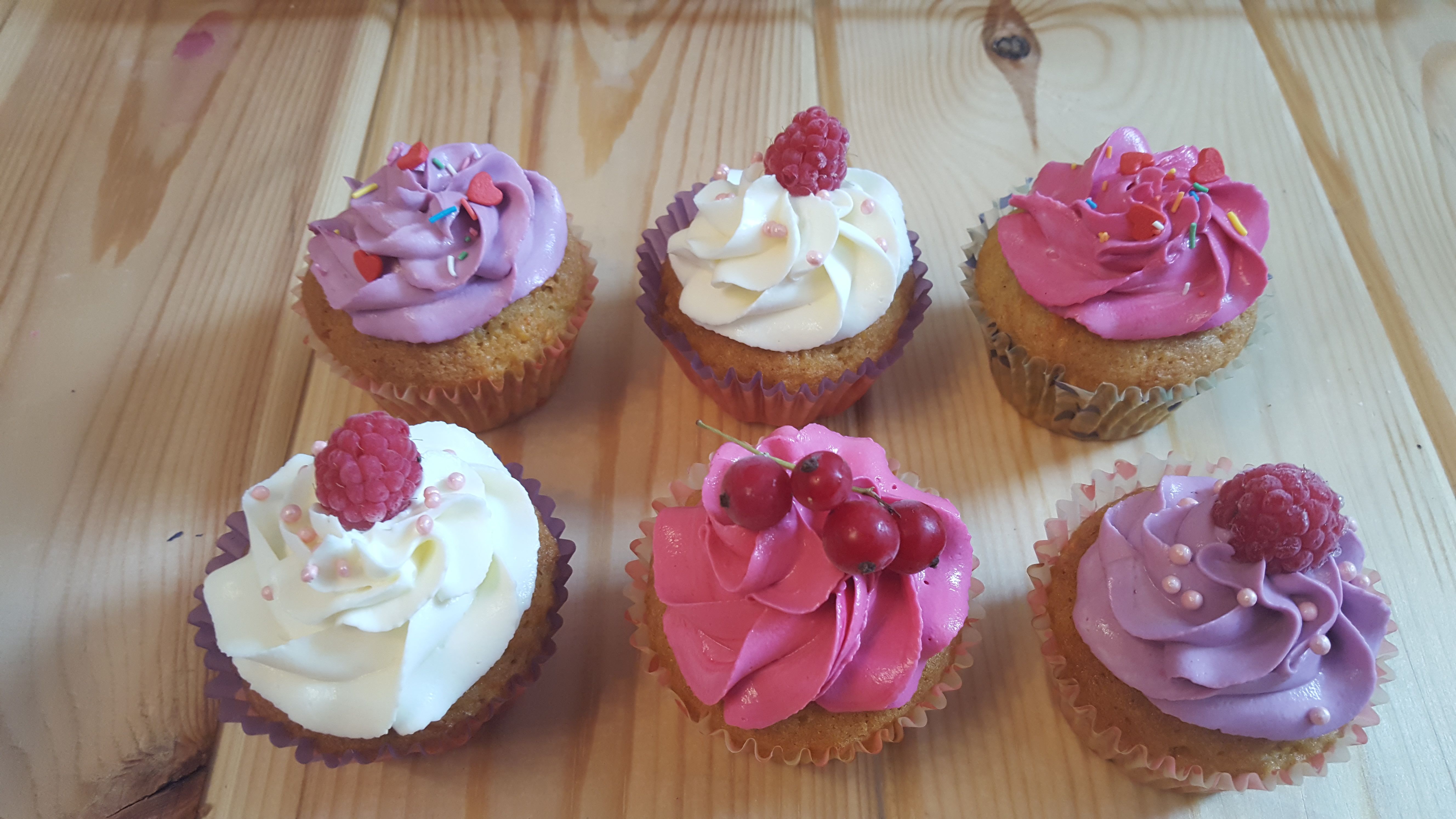 My first post I write on the eve of international women's day. And what usually make women before holiday? Right, getting ready) So I have a very busy day today. For tomorrow I have to bake and decorate a lot of gift set for my family and friends. I want to show you one of the sets. For congratulations on this spring holiday, I decided to bake cupcakes in pink tones. This color I associate with tenderness, love, care. These are the qualities, that every woman has and shares with others. For decoration I used raspberries and red currants. I hope you are ready to dive with me into the world of cooking, I will share with you recipes, my experience and knowledge)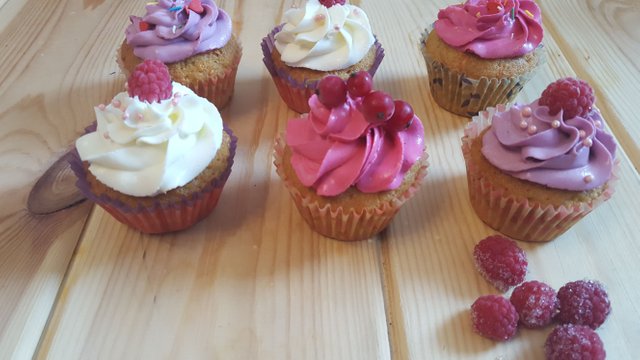 My hobby is travelling. Do you like to travel? I think anyone, who has ever traveled, will want to do it again and again. I like to visit new countries and cities, and even trips to other cities in my country are very impressive. I like to get ready for the road, pack my bags and especially I like the way to the Airport. When you go and know, that all the problems are behind you and new adventures await. I love to travel for new experiences, meet interesting people, for a sense of freedom. I am ready to share all this with you!
Follow me, I'm happy for every comment!
Thanks for reading!