Hello. My name is Scott and I am not exactly new here; I am half of
@xcountytravelers
. My wife Ren and I have been here for a few months talking about travel, photography, and curating with the
Hey! Have Ya Met...
posts. While I will continue to be involved in our travel blog, I have decided to start my own page where I will focus more on the photography and other interests that don't fit with the other page as well. The posts that are more travel related will still mostly be on
@xcountytravelers
.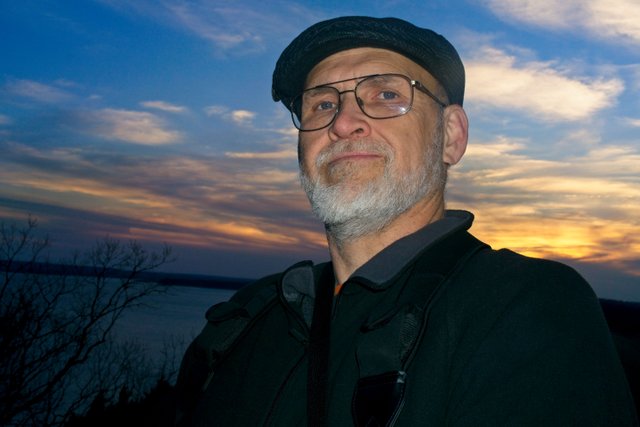 ---
The Younger Years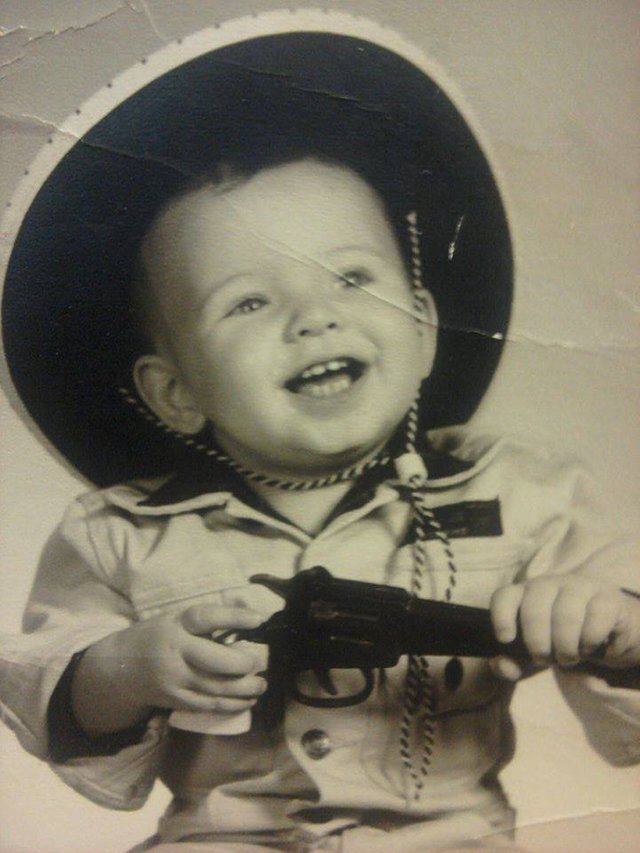 I grew up in Arkansas and we moved to Oklahoma when I was 13. I spent as much of my childhood as possible with my nose buried in a book. I was obsessed with Science Fiction and later Science. When my parents kicked me outside I lived my life on a bicycle riding all over the small town I grew up in, and the surrounding countryside. In a small town you can ride all over the place with little supervision, once we moved to Tulsa that was not so acceptable. Never being very good at making new friends, I withdrew more into my books, and became a bit of a loner, at first, till my interest in Astronomy, Science Fiction, and gaming eventually led to new friends.
---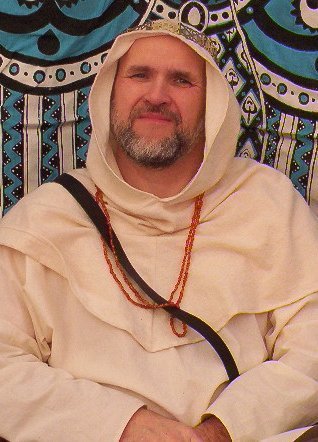 The Medieval Years
About the time I graduated from High School some friends introduced me to a group Called the Society for Creative Anachronism, (SCA). The SCA falls somewhere between a Medieval Recreation Group and an on going Medieval Theme Party, depending on how seriously the various members take it. I recognized right away that the SCA was where I belonged, and threw myself into it with a will. In many ways it changed my life. I was lost and something of a mess when I found the SCA, and I looked on it as an opportunity to reinvent myself, to create a version of myself that was worthy of the friendship of the many amazing people I met there. Over the next few years that is what I did.
I was painfully shy and insecure, and in order to change that, I became a Bard. A Bard in the SCA is a performer, I sang, told stories, and wrote poetry. Poorly at first, but with practice I became pretty good. I saw that the best people in the group were the ones doing the work necessary to keep things running, so I volunteered, took on offices, taught classes and generally learned how things worked. I learned organization and leadership, and to my surprise I turned out to be good at these as well.
I owe the SCA and the many wonderful people there, for many reasons, not the least of which is that that is where I met my wife. After about thirty years, for various reasons, it stopped being fun anymore. Ren and I moved on to other things.
---
Playing a Different Tune
From my time as a Bard, I had developed a taste for Folk and Medieval music. We lived in Dallas at the time and it is something of a hot spot for traditional Irish music. I had thoughts of being a musician, and even played the Penny Whistle reasonably well. After attending a class at the North Texas Irish Festival, I made the decision to do something about it. I found a fiddle at a garage sale, and tormented Ran and the dogs with it for a few weeks, before deciding to drag my old guitar out of the closet and learn to play it. Ren promptly sold the fiddle.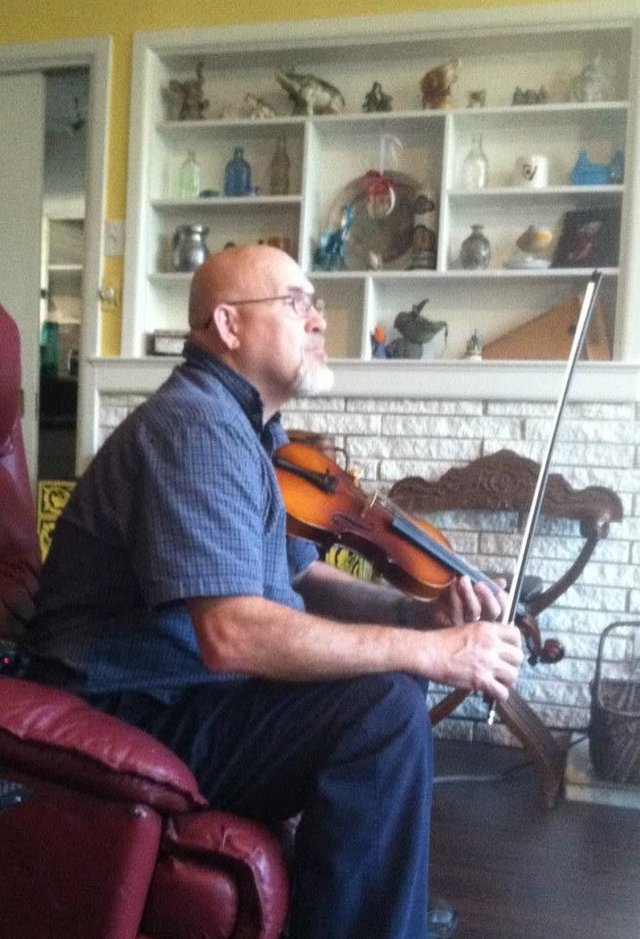 The group that runs the North Texas Irish Festival also runs the annual O'Flaherity Irish Music Retreat. They bring in world class musicians from Ireland and the US and teach traditional Irish music. Ren insisted that if I wanted to play then I should attend. I had seven months to learn to play well enough to keep up with the class.
The class was Irish Guitar in the DADGAD tuning. DADGAD being the notes that the strings are tuned to from top to bottom. Since the class was in DADGAD that is what I practiced. I fell in love with it. From time to time I play around with learning standard tuning, but I don't enjoy it and it never lasts long. I still play regularly, though it's hard to find live Irish music since we moved back to Tulsa. I've attended O'Flaherity three times.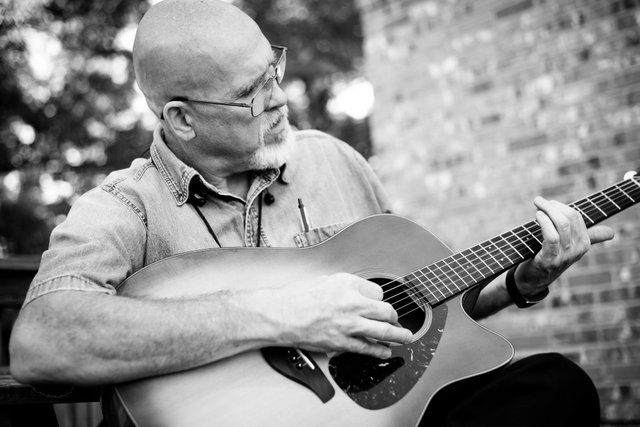 Photo by Andrew Simmons and used with permission
---
New Adventures
We had a lot of camping gear from when we were in the SCA, and I missed camping, so one weekend we headed to a nearby Texas State Park, where we spent some time hiking and relaxing. We enjoyed it, so a few weeks later we headed out to a different park. Soon we decided that we should try and see all of the Texas State Parks. It turns out that there are over a hundred. Eventually as we traveled all over Texas we decided that we should also visit every county in Texas. We quickly found that we were loving the traveling. Ren and I find that most of our best memories and most of our best conversations, happen when we are traveling. In time our goal became to visit every State Park, National Park, and county in the United States. If you would like to see how that is going, visit our
@XCountyTravelers
account, or visit our website at
http://www.crosscountytravelers.com
.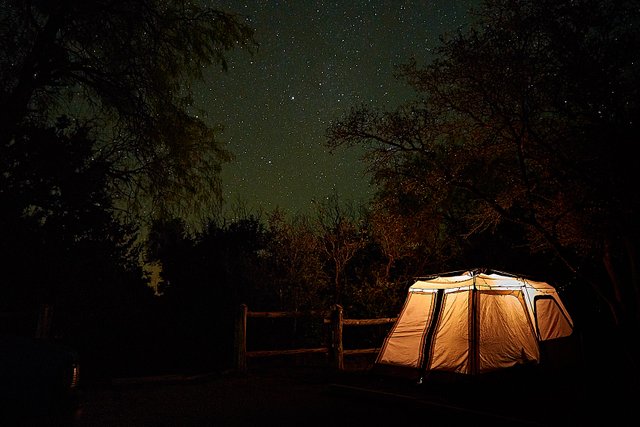 In June of 2015, Ren was out of town, and I decided I missed seeing the stars. I had been interested in astronomy for as long as I could remember, but hadn't been stargazing in a long time. You really need to get out away from the cities in order to properly appreciate the stars. Fortunately, living in Texas, that is not that difficult. Texas has plenty of areas that are dark enough to appreciate the night sky. I headed out to Copper Breaks State Park near the beginning of the Texas Panhandle.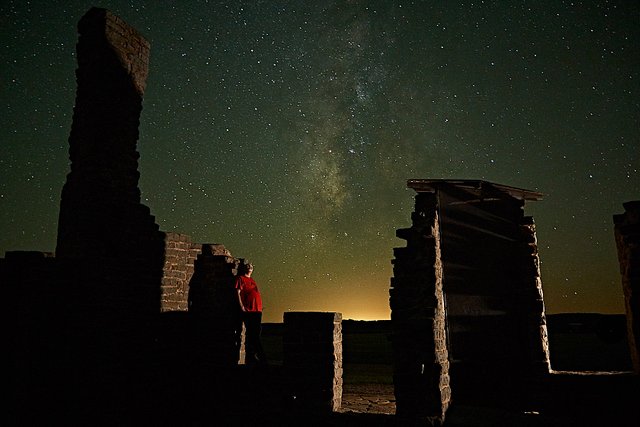 This was one of the darkest places I had ever been, and the skies were amazing. It was also the peak of firefly season and the valley was filled with fireflies. I was hooked again and decided I never wanted to go so long without seeing proper stars again. I tried to get a photo with my cell phone, but it was just not up to the task. When I got back home I told Ren that I wanted a proper camera. She was supportive and called up a fried of our named Peter, who is a photographer, and asked him if he could help me get started. He loaned me an older camera and a tripod, and I was on my way. While I had started with a desire to do astrophotography, I soon found a love of landscape and travel photography. Ren got me my own camera for Christmas that year, and I have been in love with photography ever since.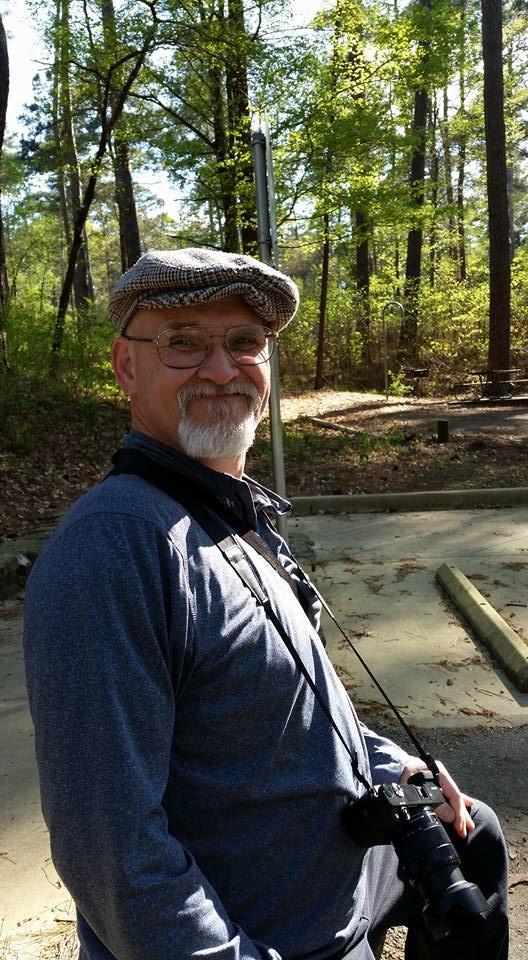 Thank you for reading my introduction post, I hope you have enjoyed this brief history. I anticipate that this blog will be mostly about photography, but I may get into poetry, history, or whatever else strikes my fancy. I look forward to seeing how this develops. I hope you will join me.