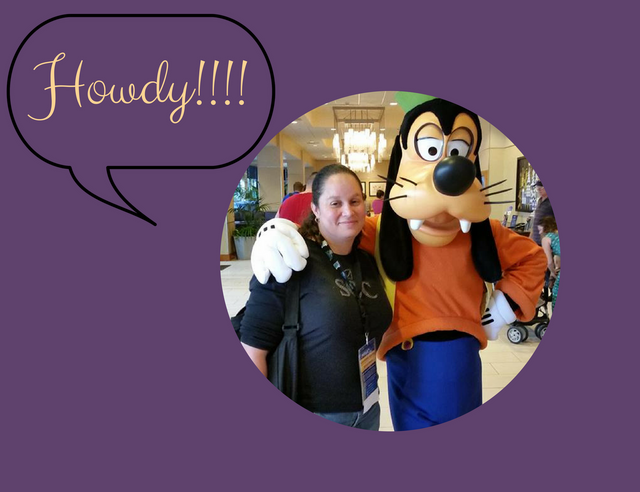 Hello Steemit!!!!
My name is Suzanne, and I am a 14-year veteran of homeschooling, editor of all things related to words, and passionate learner of almost anything and everything. My family and I live in a small town, and hubby and I have three kids. The big kids as I call them, are in college, while the little one is homeschooled.
I'm passionate about homeschooling, and about words. Specifically vocabulary and grammar, and making people's language more powerful. My rationale is that the more powerful your words are, the more impact you can have. Of course, hopefully people use that power for good, rather than for nefarious reasons. (Sorry, I LOVE that word, and hardly ever get to use it!)

So on to my Steemit story...
I first got introduced to Steemit by an email from a marketer I've had conversations with from time to time (email conversations, that is).
Then next thing I knew, @angelacs was telling me about it, and encouraging me to get on.
Here's where it gets funny ... when I told my husband about it, he said, "You can make a lot of money with cryptocurrency."
My retort was, "Yeah, if you know what you're doing, but I don't have the time or energy to learn all of what it entails."
Famous last words.
After much bugging encouragement from @angelacs, I decided I would apply. That was on Feb. 11.
Several days later, I had not heard a thing by email. Oh sure, I had gotten my phone number verification completed, but I had not received the email verification request.
About a week passed since I had applied. I decided to do a Google search and found a post about getting onto Steemit Chat. So I tried. The email never came for that.
A few days later I tried another email for Steemit Chat, because when I tried to use the original one, the system recognized my email, but wouldn't let me log in.
No dice with the second email. Sigh.
I decided Steemit wasn't for me. I figured it was God not opening that door, and that I was meant to focus on my product creation, which I have been putting off for MONTHS. Fear is a heck of a thing - but that is a discussion for another day.

One day last week I decided I was going to go look - one more time - before completely giving up. It was then that I found this post: https://steemit.com/help/@hopehuggs/njbyufvy by @hopehuggs. Excitedly, I followed her instructions and forwarded the link to @angelacs, since someone else she had referred was also in the "stuck" queue.
In less than five minutes after I got into Steemitchat and contacted @drakos, he had given me the form to fill in and submit. Then it was time to wait again. I was hopeful this time, though.
Last week I had a few migraines, so I wasn't online very much, and I didn't check to see if I had been granted access.
Then - TODAY! I got the email about confirming my account. I hurriedly re-read the info about the master password, and saved it everywhere I could think of, so I would not lose it.
Then I started following people...
So yes, I am pretty darned excited to be here. I'm sincerely hoping that there will be less drama than on FB, and the prospect of meeting other writers, and possibly being paid for my content (I was a newspaper journalist many years ago, back when there was a thing called journalism - but I digress), is really exciting.
So anyway, this is my story, and I am sticking to it, lol.
Glad to be here, and now I am off to bed! Catch you all later!