I'm writing about Kraków for Steemfest visitors. Can you help me?
Hi, my name is Edwin den Boer, I'm a 47 year old writer and translator from the Netherlands. As @edb, I blog about crypto, cycling, travel and other freedom-related topics. Since 2013, I've been interested in Bitcoin and since 2016, I've dedicated most of my time to studying the blockchain.
There was a turning point in January 2017, at an event where everybody was excited that the Bitcoin price reached €1000. I was there to hear @fluffypony give a talk about Monero and financial privacy. One thing he said struck me (paraphrasing from memory): "If you really believe in this technology, why would you exploit it for a few measly dollars?" That's when I decided I wanted to become a builder rather than a trader. I neglected my day job, and today I'm proud to say translating for Monero has become my day job.
@newforyou is a new project from me. I want to start a news channel on Steem and, as if that's not ambitious enough, I want it to be part of a news and entertainment network, run and operated by different people, supporting each other by linking to and voting for each others' accounts, without needing any organization other than a communication channel (I don't like chatting, but I'm afraid it'll have to be a Discord channel). The plan is to start for real in DecemberJanuary, if I manage to raise some funding. At first, @newforyou will post general news headlines and weekly recaps for certain themes like financial or cultural news. If it makes a profit, the money will be invested in reporting.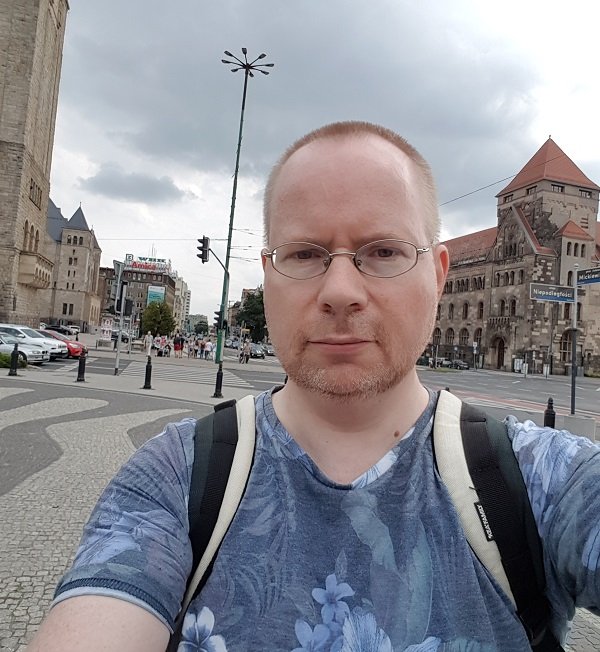 In Poznań, the first city in Poland I visited
What can news do for Steem?
This is a great place to express yourself, while getting paid for it as a bonus, but if we want Steem to become popular, we gotta give the people what they want. Your Facebook friends want to see your holiday pictures because they're your friends and family. But most of what goes for quality content here is not interesting to strangers. At the moment, Steem sort of works because users feel part of a community, but that feeling doesn't scale to millions of users, and it will be ruined by SMTs and communities anyway. Forget the labor theory of value, we need more low-effort, high-value content. Simple, practical things like weather forecasts, for example.
What can Steem do for news?
Steem offers healthier incentives to media organizations than centralized social media. Today, media whose income is based on advertising are being optimized for engagement, in other words, it's in their interest to make their audience angry. And in a partisan climate, the profit of lying may be greater than the cost to their reputation. Steem, on the other hand, works more like traditional broadsheet newspapers, whose income was based on subscriptions. You need to make readers feel good in order to get them to upvote your post and follow you.
By the way, if you're wondering whether I was planning to work with Civil, I don't know what they were thinking. Their ICO didn't even come close to the $8 million minimum they demanded. Civil looks like an extremely complicated tip jar to me. I want to create a simple system that can start small but can scale up and be copied easily. I want competitors and I want to recruit media organisations to use Steem, but first I need to show them how it can be done. Simply posting articles here doesn't work; look at @sludgefeed for a sad example.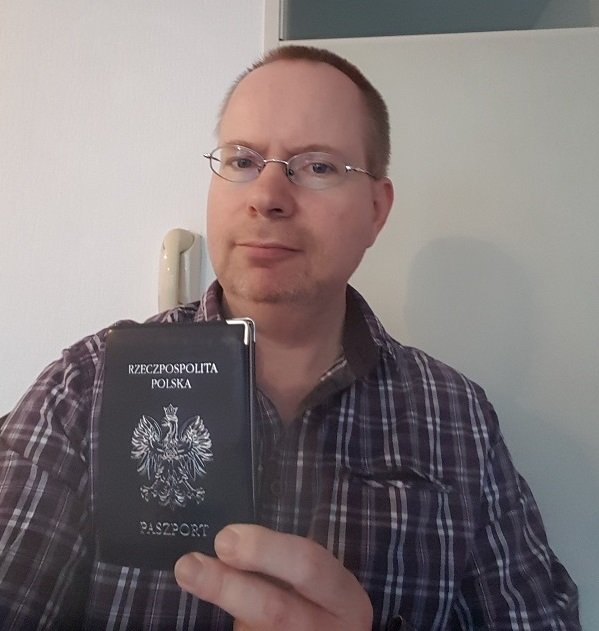 Let's pretend I'm Polish this week
So what does this have to do with Kraków? Well, starting a news channel is a big commitment, so as a test of blogging for an audience, I decided to give Steemfest visitors information about Kraków. I'm not going to Steemfest³, but I loved Steemfest² - it's a wonderful event and I still want to contribute to it. For myself, this is a test of: 1. writing about a foreign country from a distance, 2. cooperating with other bloggers (please be patient, I have autism), and 3. posting regularly (I was interrupted by money issues and in addition to doing translation work, I had to exchange my car for an older one). I already learned two things: 1. Weather data isn't as freely available as I thought, and 2. I need a partner or intern to cooperate with IRL, not just on the internet.
Last year, I spent six days in Poland, travelling to and from the Baltic countries. I enjoyed it more than I expected, and I'd love to visit Kraków, Lublin, Wrocław and Gdańsk in the future. (No, not Katowice or Łódź.) This isn't my first Poland-related account. As a fan of upside-down Poland, I created @polenbal in order to share Polandball comics. It's not active at the moment, but I wanted to mention it anyway, because that's the kind of thing I'm thinking about when I say entertainment.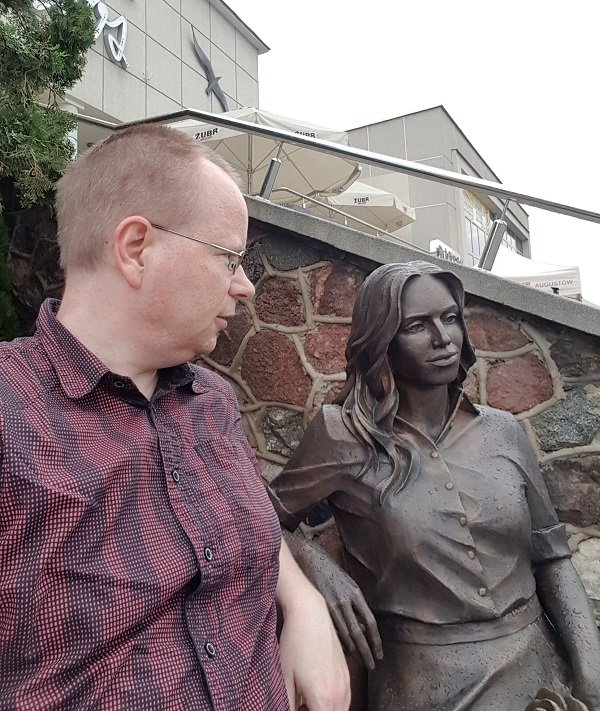 With my Polish girlfriend in Augustów
Request for Polish bloggers
Of course no one can tell us about Kraków like someone who lives there. I know it's a bit late, but I want to ask Polish Steemians to contribute to @newforyou. I'll pay you 10 Steem plus the post's author reward if you sent me a well-written, original article to post here, and you retweet it. Please contact me by email:

Topics I'm interested in include: local news, national news, bars and clubs, shops in the city center, museums, getting around in Kraków, lesser-known sights in and around Kraków, the history of the city and events like the Centennial of Polish independence on November 11.
I'll keep retweeting interesting articles I notice about Kraków and Poland. And here I'd like to mention some older posts. @route-m-d wrote a useful Mini City Guide. @margaretwise has posted many articles about Kraków, for example recommending restaurants. And check out @czechglobalhosts if you're visiting Prague on the way home.
Why me?
I'm probably one of the few people who has experience in IT, journalism, marketing and crypto. I used to be a news blogger for a business magazine from 2003 to 2006. On the other hand, I wondered whether this is a job for someone who writes slowly, doesn't like to get up early in the morning and doesn't like a regular schedule.
Now that I have a car that plays CDs rather than MP3s, the first CD I played was my favorite classical music. Then I realized: the grumpiest composer who ever lived wrote a symphony for the poem Ode to Joy, while he was losing his hearing - and it became the anthem of a whole continent. Isn't that inspiring?