Hello Steemians, I'm Neil! Early crypto enthusiast and activist for decentralization
Hi everyone!
My name is Neil Haran and I am the video gaming lead developer for Peerplays. I am also a passionate advocate for the decentralization of government and the return to local farming and self-sustainability. Today I would like to share with you a bit about my background, as well as my vision for the future of peer-to-peer technology in the gaming sector.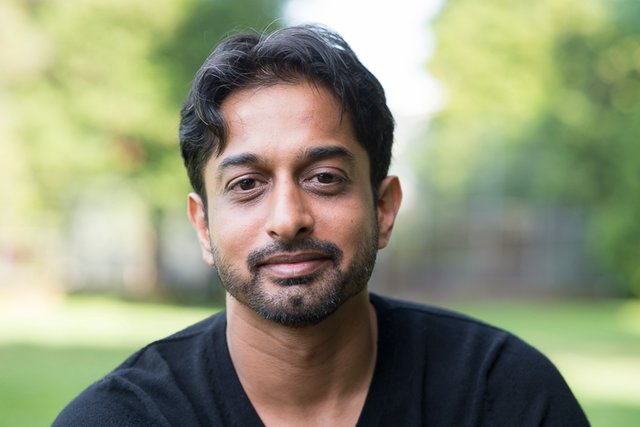 I've been in video game development since 2002. Early on, I worked on several major titles including Simpsons Hit & Run, Hulk, and Scarface. Then in (2008), I joined up with the social gaming company called Zynga.
Working at Zynga taught me how to build addictive games to capitalize upon gamers weaknesses and make them pay $$. I'm not going to sugar coat this, it was brutal. I sold my soul for a buck. Everyday my product manager would give us a new set of features that we were to implement in order to get people trapped in an addictive cycle called a "compulsion loop". The basic idea was to get users addicted to the process by compelling them towards a basic action followed by another and then collecting a reward. Eventually the player is addicted and doesn't realize they're trading their precious time and money for useless points and trinkets within the game.
I watched with disgust while the greed and cynicism drove the entire process to greater and greater heights. How bad did it get? Well, in later years they had to cover it up by giving it a more politically correct name. Thus, the "engagement loop" was born.
I'm not proud of what we did at Zynga and after a couple of years I'd had enough. In 2010 I decided to start my own game company, called inEarth (not active anymore). Here, we sought to find ways of combining gameplay with the teaching of basic skills such as physics, geometry, and coding. Since most educational games had a certain stigma (namely that they were not very fun to play), we needed something that would really blow people away. This led us to designing Rawbots:
The premise to Rawbots was simple: build your robots like legos, program them, and battle. Initially the project was very ambitious, but the learning curve a bit too steep for the average person to play. We subsequently ran out of funds and were unable to continue development. Nevertheless, to this day there is still a tight-knit community of a few thousand players.
Just a side note, one idea we have been floating around recently is the notion of using Rawbots as a prototype proof-of-concept in order to demonstrate some of the features that the Peerplays decentralized marketplace will offer to MMO games, like the ability for players to buy and sell their awesome Rawbots which they have built from scratch. I will link free copies of the Rawbots game at the end of this post, so please check it out if you are interested in learning more about it.
Anyways, fast forward to around 2011, when I first discovered a new digital currency called Bitcoin. It was exciting, we were studying the code, reading papers written by this guy called Satoshi Nakamoto. The blockchain held many promises, and I knew I needed to figure out how to bridge this new technology into the world of gaming.
For the next few years, several blockchain projects followed bitcoin. New proof-of-work and proof-of-stake algorithms were popping up everywhere and although they were fun to watch, I had yet to see a platform that would be scalable to the level needed to support a fully blockchain-based gaming ecosystem.
Then in late 2015, a new technology called Graphene was built by a team of brilliant coders called Cryptonomex. Although it was given primarily to the BitShares community to use, they also opened up the code repository under a standard MIT license. This led to the development of Steemit and the STEEM blockchain. It has also laid the foundation for Peerplays, a brand new gaming platform that will completely revolutionize the gaming industry
At a basic level, with Peerplays anyone will be able to earn money or tokens by capitalizing on their own skills, rather than wasting time and energy in an endless "compulsion loop". This means if you are skilled at business (game hosting, advertising, networking), mathematics (building, designing, coding), social (tutoring, teaching, sharing), financial (trading, merchandising, market making) or tactile (live gaming), Peerplays will align you with others to incentivize the creation and capitalization of value. Furthermore, teaching and learning these skills will likely become part of building a successful career in the future. All it takes is an internet connection and the will to learn.
So how will all of this revolutionize the gaming industry? Well, just like Steemit, once people discover that they can get paid to interact and contribute, why would they ever go back to their old platforms? When they begin to ask themselves wouldn't I rather be playing a game that earns me money?... I don't think it will take very long for this idea to catch on.
Before I wrap up my intro, I just want to mention that I am also an ambassador for another Graphene/BitShares based project called "Follow My Vote", which is focused on bringing government elections online in a provably fair way. https://followmyvote.com/ambassadors/
And for your enjoyment, here's a talk I did early this year for the SAFE network:


Intermediate tutorial: