So, here we Go!
This is me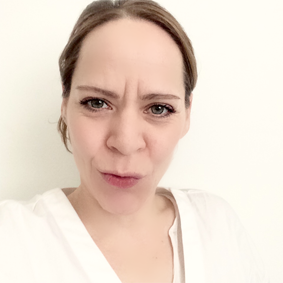 I'm a media artist living and working in Vienna-AT.
And this is how I work. ((: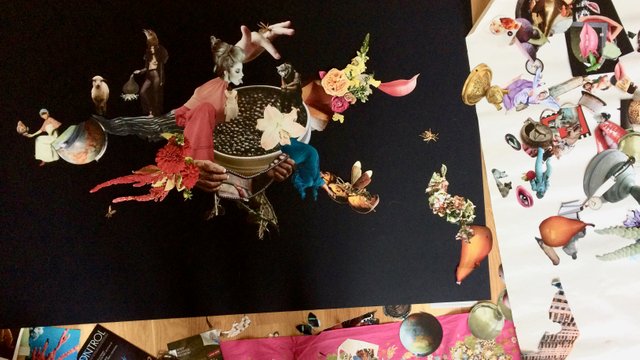 Chaos is my creative abode. I use all kinds of scissors and knifes as extentions of my mind and all sorts of glue as extention of my heart.
I'm here on this platform to share my work with the world but most of all, to take a fresh start in doing so.
The social media I have been using and still use does not fulfill me anymore. I guess more people feel like this.
As far as I followed this site the steemit crowd seems to really want to connect in a more open, more authentic way and so do I.
My intention here on steemit is to take a more authentic approach on social media. To just talk from my heart, show who I truly am and hopefully inspire other people by sharing what I love to do.
If you like to have a look at my other sites you'll see, that the style and content is kinda neutral, dry, just as everyone does it in arts. Business as usual...
http://mariahera.weebly.com/ and http://masoeurcenttetes.weebly.com/
Exept of my Blog Sonic Glue, wich is just weird ;)) http://sonicglue.blogspot.co.at/
To make it complete feel free to follow me on instagramm ;) https://www.instagram.com/sonicglue010101/
And Now...
Let's trip together!