Hello. I Want to End War.
Hello Everyone. There isn't much about me that I want to say. If you're taking the time to read this, what I really hope to express is an idea. I have an idea that I think could be really useful to all of us. It gives me hope for our future as a society, and I hope it will give you hope too. I'm sharing this idea, but I have no desire to claim it as my own. What I really hope is that someone, anyone, who is more eloquent than me will take this idea and make it better and share it with the world. After all, this is just a seed; An idea that, planted in the right minds, might just grow into something incredible.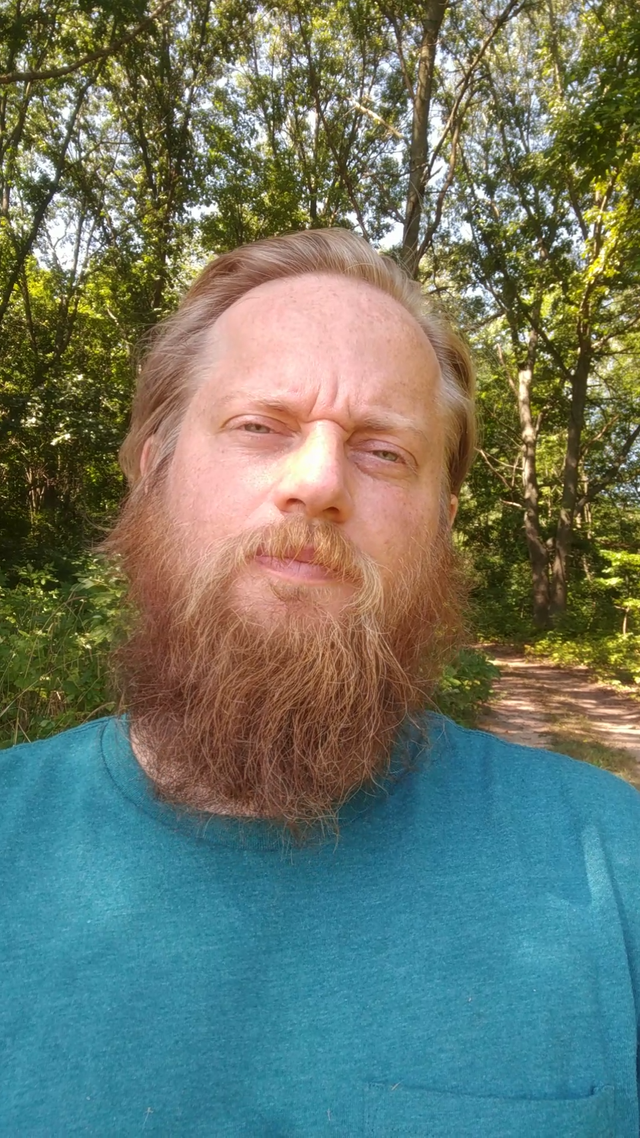 I have an idea that I believe could end war globally. It's really simple. The idea is that we should organize a worldwide protest against war.
I believe this can be accomplished quite quickly. We are globally connected and we are well connected. The internet and cell phones have made spreading a message easy, and with a bit of effort word of a global protest could cover the globe in a matter of days or weeks. All it would take is a spark. If a few people believe, a spark would catch fire.
First consider the popularity of the cause. Who wouldn't agree that ending war globally is a good idea? The difficulty is not in convincing people that it should be done, the difficulty is in convincing people that it can be done. But here's the thing, it really can be done, and the more people who hear about this plan the more that truth will become plain.
Just consider the percentages. Say ninety percent of people agree that it would be good to end war. What percent of people can realistically be convinced to try to do it? Maybe half of them, forty-five percent? Maybe less at first, maybe only thirty percent, but if thirty percent of the people start making plans to have a global protest against war more people would join them over time.
What happens when thirty or more percent of the people in the world go on strike all at once? It would shut down the global economy. Politicians would be forced to come to heel. As more people join this cause governments would be forced to listen. We the people could simultaneously demand of our own respective governments that all hostile engagements end, that all deployments of soldiers everywhere end, and that all weapons systems for dealing mass destruction be disarmed.
War Hawks frequently argue against peace movements saying, "The reason we can't disarm is because the other guys, "the bad guys over there", won't disarm, and as soon as we are disarmed they'll come destroy us all.". Well, maybe that argument held water before, but in this scenario it doesn't because this would be global disarmament. Everyone everywhere will disarm simultaneously.
The beautiful thing about this is that it could be done entirely peacefully. Nobody needs to go to war over this. All it takes is the citizenry of every country going on strike. People can just walk away from their jobs and wait in peaceful protest until demands are met.
There are some logistics to consider when planning this. This is why this idea is much bigger than me. The logistics need to be considered and planned for, and will require a coalition of bright minds considering them. Just a few examples: People will need extra food to last during the strike, so before it begins people will need to stockpile extra food. Some jobs should not be walked out on, Emergency room doctors for example. People striking may need first aid or medical assistance. Medical first responders should identify themselves and coordinate with organizers beforehand. There are more things to consider as well.
This is just a basic introduction to the idea. I hope it is enough to inspire others. This isn't an idea I can do anything about by myself. My only hope is that other people will see it and feel inspired by it. There are people dying all over the world folks. Children are suffering and being killed by militaries all around the world. Please consider that by doing this, even though it is kind of a scary endeavor, we can help those children. We can make the world a safer place for Children and families everywhere.
Please feel free to reach out to me if you want to collaborate on this. If there is something you might be able to do to help, please talk to me about it, or talk to someone else about it. You can email me directly at [email protected], or you can message me on here. (I think you can message me on here...). I am also on minds at https://www.minds.com/ChrisCarlson. I am on bitchute at https://www.bitchute.com/channel/chriscarlson/.
God bless you, and thanks for reading.
Chris C.