Dear Dr Apis friend
This has been a great year at drapis.com. Not only did we create a custom labeling service for all our products, as once again, we expanded our product range. Currently summing 5 distinct product lines. Dr Apis now supplies worldwide Raw Honey, Raw Comb Honey, Beeswax, Propolis and Bee Bread. All products respecting traditional methods and techniques. No pesticides or other chemicals in our hives or it's surroundings. Welcome to Alentejo's pristine wildflower prairies and one of it's most authentic produce.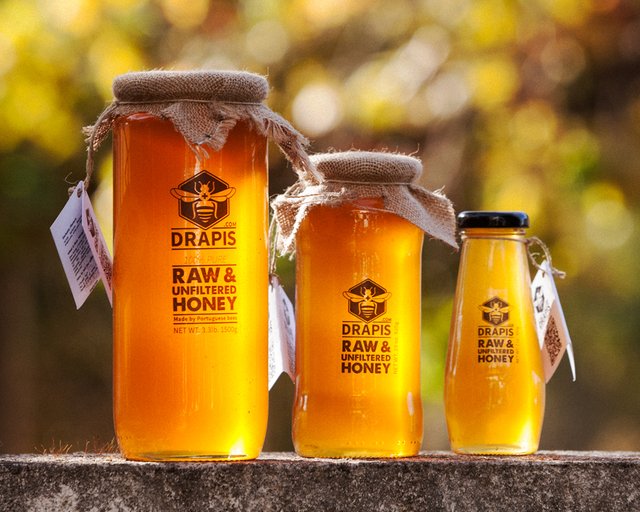 Our Raw Honey started shipping in 2016 with our online store launch. Still in the same year, comb honey and beeswax were added to our offer. The motto was and still is "tradition exists for a reason". All our product range respects the time proven techniques. There is absolutely no use of any chemicals or pesticides both in our honey bee's wildflower fields or on the hive itself. Maximum quality and taste assured.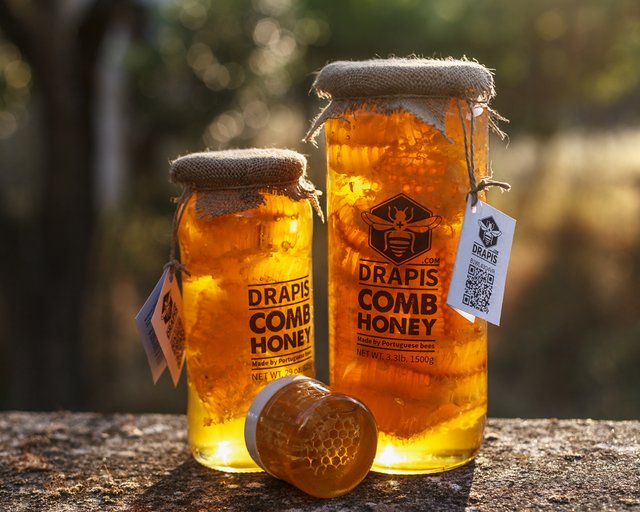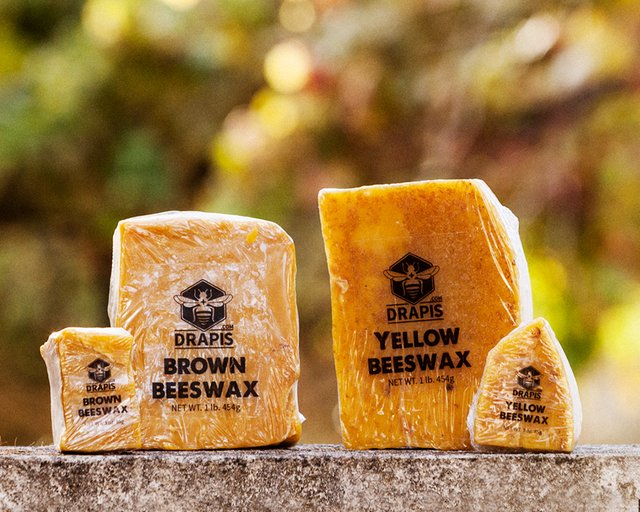 In 2017 our propolis line was launched, with both raw propolis and propolis tincture. This time tackling the upcoming natural medicine markets with both raw propolis for supplement manufacturers, and our own propolis tincture.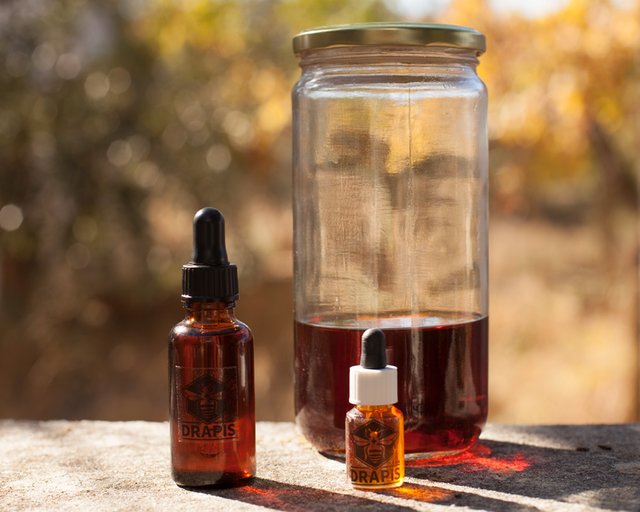 But why develop these two segments? Well why not? We have been using propolis in our own life for everything from a sore throat to skin problems. After all, propolis is known for it's antibacterial, antiviral, anti fungal, and antiseptic properties. These properties are directly extracted from multiple trees and bushes native to Alentejo, in Portugal. Bushes like gum rockrose (Cistus Ladanifer) sap locally known as esteva. Or trees like Cork oaks (Quercus suber), and holm oaks (Quercus ilex).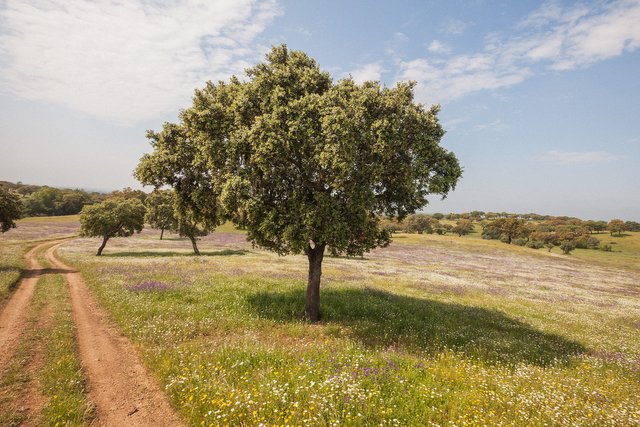 Our honey bees then store the sap in the honeycomb where they mix it with beeswax, pollen, essential oils from flower buds and saliva. These would normally be used to seal small gaps in the hive and to inhibit fungal and bacterial growth. In our body, it heals genital herpes and cold sores (herpes labialis), treats skin injuries, limits the development of scars and accelerates wound healing. Dr Apis is finally spreading bee medicine!
Finally in 2018, our new addition - bee bread. A fruit-like taste, lingering between sour and sweet. We eat it plain or add it to yogurt or breakfast cereals. But what exactly is bee bread?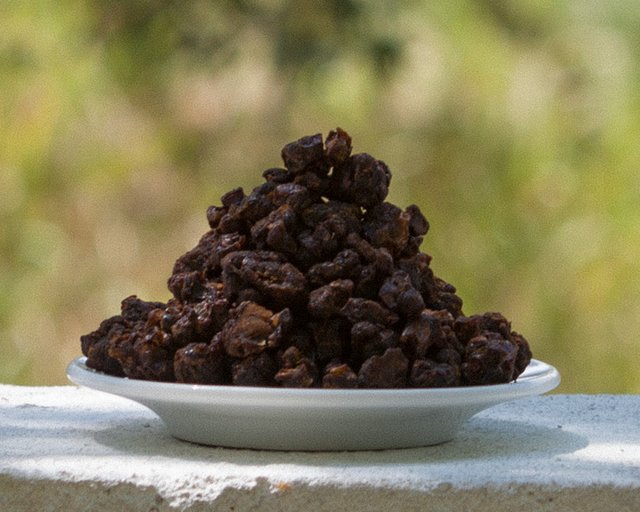 In the honey bee universe, flower nectar and honey is for carbs as pollen and bee bread is for protein. While nectar is processed by the honey bee so that it can be stored as honey, pollen is equally processed so that it can be stored in the hive as bee bread. As such, honey bees gather pollen which is packed into separate honeycombs, and mixed with some nectar and enzymes secreted by bees. After slightly fermenting, changing its composition and nutritional value, it turns into bee bread, also known as perga. Consumed by bees for its high protein, minerals and vitamins content, making up for honey's deficiencies. This rich source of flower protein is ideal for vegetarians. Used to alleviate digestive disorders and pollen allergies. It can also be used by athletes for its antioxidant properties. Athletes also believe it boosts performance and accelerates recovery after training.
Finally, and going beyond our product offer, there was growing demand for our products as gifts. Events such as meetings, summits, conventions, symposiums, lectures, where sponsors or even event organizers would like to offer a treat to their guests, or have promotional gifts, corporate items, or branded products. We never imagined our products showcased in such environments. And indeed, we gladly supplied. The demand as gifts for special occasions, was another pleasant surprise. Corporate gifts, Christmas gifts and baskets. And while some wanted to directly use our brand, others asked to use their own brands or even some custom labels specially designed for the occasion.
And that was our 2018 in a nutshell. A busy but incredible year. We are now wrapping up the last gifts. Shipping the last Xmas orders. We thank all our customers, friends and families for all the support and their trust. Hope your year was equally amazing. Stay good, stay strong!
---
Premium raw apiculture products from Alentejo, Portugal
Raw Honey, Comb Honey, Beeswax, Propolis and Bee Bread
Worldwide shipping
---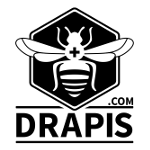 www.drapis.com
@drapis
---
Twitter @drapiscom // Facebook @drapiscom // Instagram @dr.apis