Hello everybody! My name is Muhaimin EL Karim I would like to introduce myself a good start to join the steemit community. Experience I want to join in Steemit and what I've learned over the last few weeks. How i heard about steemit community.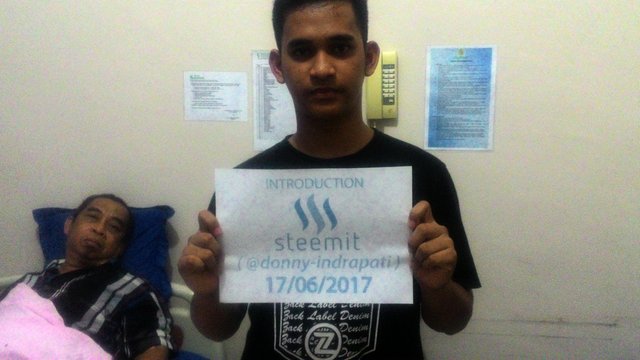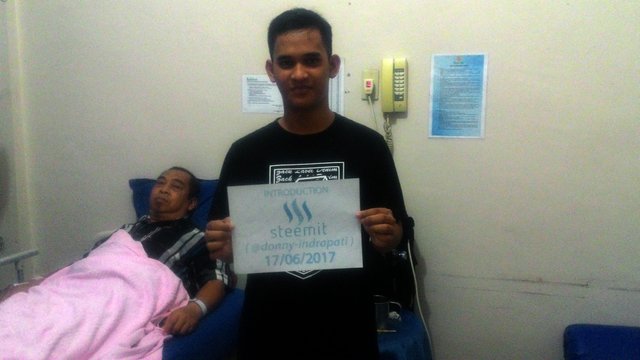 I am invited to join in steemit by my friend @vogard04 he is one of my friends. He invited me to join in steemit. But I did not have time to join and register a steemit account. Yesterday I was busy enrolling my college at university malikusaleh. My friend said in this steemit we can be paid with an interesting post and do not steal someone else's ID. If caught stealing another person's ID then our payment will be lost completely. My friend said should introduce himself first. And this is a bad day for my family my dad. 
The worst thing happened to my father.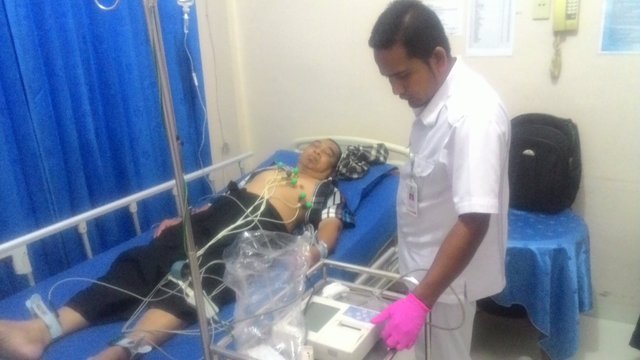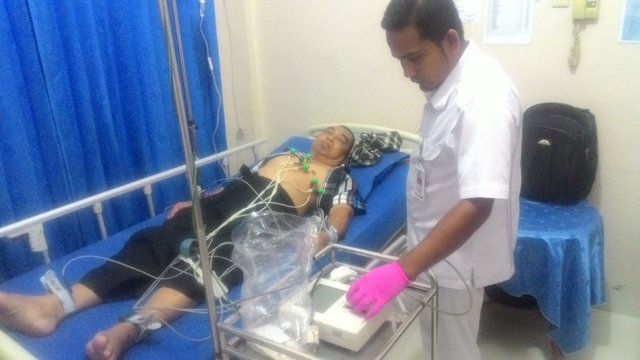 The worst thing in my life is when I see my father sick, which makes it worse is every time he is sick he must always talk like this "your sister will defend you later, guard them, mother, pray for father, If father guns no longer aged, my father entrusted Nurul Khasanah with you, guide Nurul let me read the true book, let me pray for my father, so that later I will pray for you someday " 
Counted four times he went to the hospital and issued the same words. Every time he issued those words, I could not hold back my tears. I feel a great responsibility to my adult, especially to my younger sister Nurul Khasanah who is 8 years old in elementary school at this time.I will keep trying to guide my sister so that my sister will be what my father wants. The more mature I am, I think, what my father told me was not to give me a burden, but to motivate me in guiding my sister. And make me someone who will succeed in the future. 
I am now looking for some money to buy medicine for my father who is currently being treated at the hospital. I do not want to charge my mamak to make money to buy medicine for my dad. Hopefully in this community steemit anyone want to help me. I also recognize this Steemit to my father and he supports me to join this steemit platform. He also encouraged me to give you the best content for all of you in this steemit community.
Pray for my father to recover from his illness and get back home soon and get back together with his family again.
I need prayer from you all steemians wish my dad hope heal soon. AMIIN.. :)
And hopefully you all like my first content and give me UPVOTE to simplify my family's burden right now.
FOLLOW ME @donny-indrapati