My #introduceyourself post
Hello Steemians!!!
My name is Dani, from Harrogate, Unite Kingdom. I was born in Pécs, Hungary and moved to the UK 6 years ago. I love technology. Im addicted to it, therefore Im working for a bathroom company as technical Engineer. This job mainly involves development projects this is what Im doing for work and for passion in my free time. I would like to share my public prohjects with you! Im new to blogging and posting. Months and months ago, I was planning to share my ideas, projects and approach to things somewhere, when I found Steemit… I read a few posts and comments, all of them where nice and helpful. I like the atmosphere and the people here. So, I decided to join.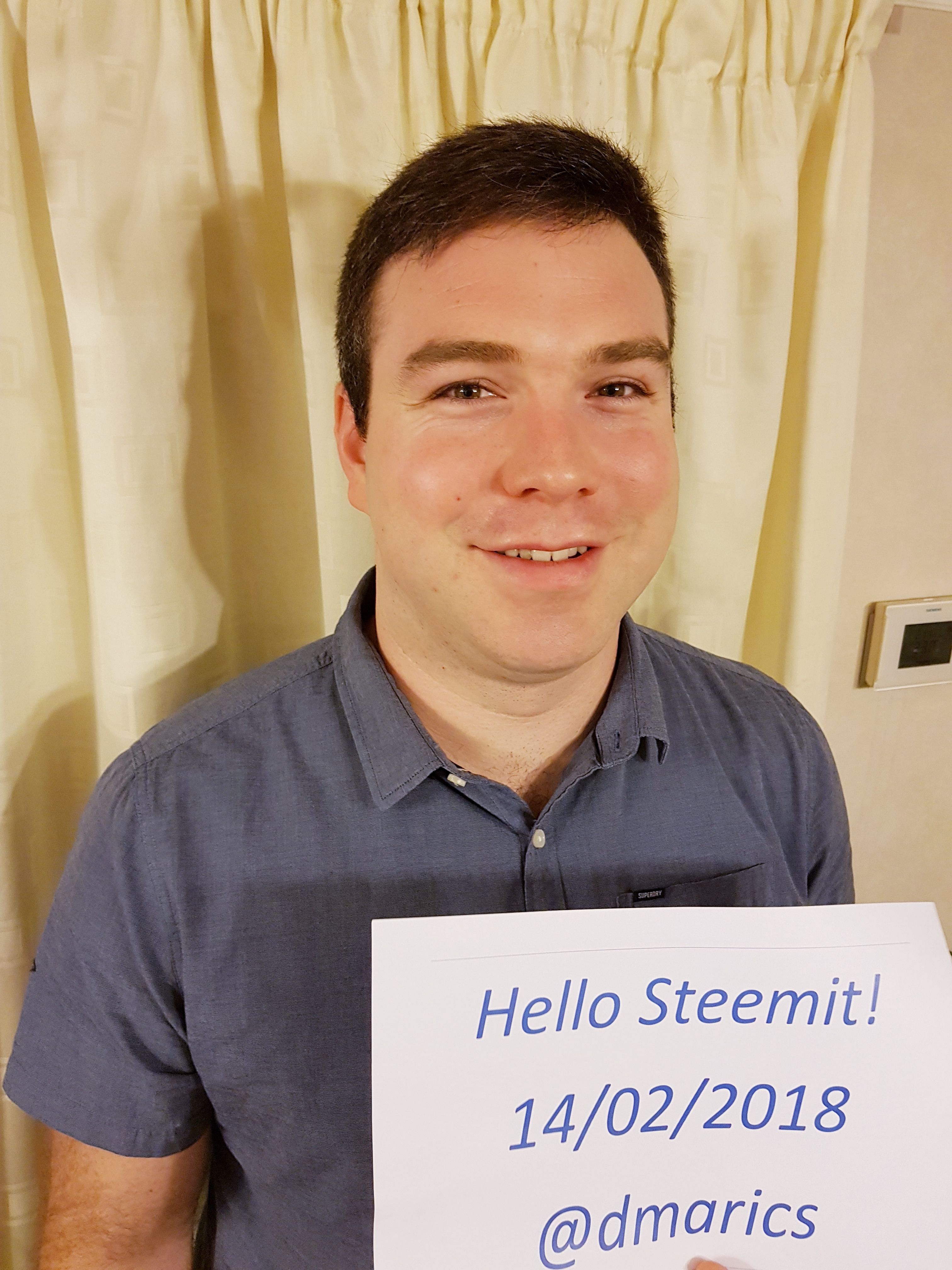 I like to read and learn about innovation and technology. Usually I have an alternative (new) approach to things and don't mind sharing it, in the hope that it will be useful for other people too. My personal projects are usually in areas where I can`t find too much info on the web so I need to use my creativity and endurance to complete them.
I was following the cryptocurrency news a few years ago. I can see great potentials in it and in combining it with different things. Im sure, Im not telling a big secret when I say, I will be steeming about it too. I can promise you will find some ground-breaking ideas in my posts. I`m also working on my hobby laser engraver, my custom tool chest and a crypto mining rig to.
I also like to walk on the street with open eyes, and pick up the silly thing. I have already a great collection of that. This will be part of post s too!
I`m glad to be part of this community and hope I made you curious, and you will read my posts!