It's Time to Decentralize the World. Each One of Us Bears Responsibility. Actions Matter.
What world do you want to live in? Who holds sway over what you choose to eat, watch, read, buy, learn? How much control do you exert over your own existence? Are you an electronic commodity for a corporation, blipping on their financial statements? Perhaps just a hash mark on ballot used by a politician to proclaim his/her legitimacy? Or, are you a thinking, feeling human with self-determination? Choices and associated actions....relearning how to be human. Evolving.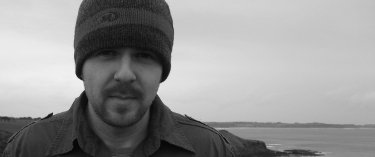 Hello Steemians, my name is Daniel Shortell. One of my many hats involves writing fiction (flash, shorts, novels) from my home in New York. I cover themes including the worldwide corporatocracy, the absurdity of human behavior, the fallacy of "experts", critiques of social norms, twisted existential situations, the American empire, weaponized science, power paradigms, weird cultural artifacts and much more. Satirical, cynical, absurd, speculative, implicative, expletive...hopefully you get the point and you'll join me for a ride. Sometimes it's funny, sometimes it hurts (but is still sort of funny).
People like putting people into boxes I find, so let me put myself into one in a few bullet points:
Born in Virginia, USA
Practiced several different religions, now I'm a confused spiritual agnostic of sorts with a Muslim wife and a soon to be ??very confused?? son
Degrees in Finance, Computer Science, Information Systems
Did the corporate job thing for a number of years, hated it, then moved on to many different ventures
I've written a couple of novels (http://www.danielshortell.com/) and am feverishly working through a collection of short stories at present
Have traveled to 30+ countries
Speak one language mostly fluently. Speak two other languages perfectly incomprehensibly
Like animals, no longer eat them
Like honeybees so I keep them in boxes and steal their honey (which they made by stealing my neighbor's nectar). If you are my neighbor, the return of your modified nectar is most likely the only reason you like living next to me.
Skeptical, analytical, a little bit Stoic, loathe authority, love free-thinkers, enjoy making things with my hands, read voraciously but understand little, write often but convey little, struggle pathologically with conviction
isms scare me, ists confuse me (what the fuck were we talking about again??)
So why am I here? Well, in my continued effort to eliminate the corporate/government influence over my life, I'm migrating my electronic presence to the public blockchain space. Thanks Steemit (Larimer et al) for making this experiment possible! I'm planning to use Steemit to pulse publish not only flash and short fiction but also migrate my blogging and G+ activity here as well. The idea of creating value (crypto) by creating/curating content sounds very natural, very human. Wrinkly patriarchs printing the faces of dead statists on little bits of paper to create value sounds arcane, fraudulent.
As I see it (in a post-Occupy Wall St world), it's time to resume the push for individual sovereignty, and tools like Steemit certainly help. However, decentralizing yourself isn't limited to extant blockchain resources. For me this means severing relationships with entities that operate against my own best interests (and rebooting them in disseminated, community-oriented ways):
Quit Facebook (the worst centralizer of social connectivity in the world) in 2011. Amazingly, I didn't die a social death.
Stopped using the corporate banks in 2011. Now I use a web of community and local banks. (That is, until cryptos are READY)
Ceased participation in the fake two-party, blue/red corporate-owned political system in 2013. No lesser-evils, no voting, no participation until disintermediated, non-electoral voting is available in a many-party system.
Cut the cord in 2015. Fuck any archaic boobtoob, pushed-to-you psycho-babble, talking-head cultural/"news" propaganda.
Quit the SAD diet in 2016 (now plant-based) along with participation in the vast majority of the medical industrial complexes' silly menu of pointless checkups, needle pokes and generic patient advice.
In the process of quitting Amazon. Google, you're next.
------------->Minimize consumption, make a smaller footprint, owe nothing to the system and take the bare minimum from it, explore your potential, expand your consciousness, and help/collaborate with those around you. This is the steady march from being a manipulated commodity to a self-actualized human. Social revolution.<------------
So, in foul-mouthed summary....Fuck politicians, corporations and THEIR incestual linkage. Fuck the MSM THEY use to push THEIR propaganda. Fuck the SAD food system THEY have developed to keep us tethered to THEIR "health" system that THEY profit from. Fuck THEIR banks and THEIR US dollar ponzi scheme that traps people in a cycle of debt peonage and lifetime servitude. Fuck THEIR military industrial complex designed to profit off of human suffering while controlling the world. THEY are George Carlin's big 'ol club that you ain't in. So, what are you going to do, what do you choose? How can you decentralize your existence?
Visit my website, http://www.danielshortell.com. Or connect with me here on Steemit as the social revolution takes place.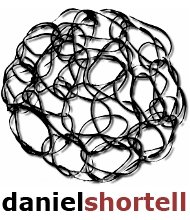 A FINAL NOTE:
As an M.S. of info systems, I like to keep an ironically low-tech format when my writing hat is on: mostly words without all the fancy fuckery. So, if you desire images of boobies and curious cats or dicks and donkeys while your intellect is being massaged, you might find yourself underwhelmed here. And for that, I don't apologize...words have meaning and attention spans could stand to grow in our throw away, second-to-second, ADD-cultural-petri-dish.