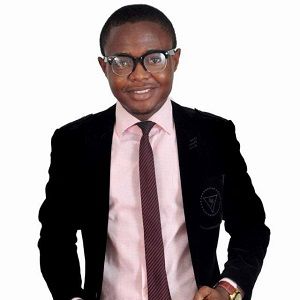 Hello Stemians!
My name is Nat. I'm a graduate architect and I love writing. I'm very delighted to be on steemit.com and I'm much happier to write my introductory post.
Just like every other writer, I wasn't born a writer but when I discovered the enormous power writing gives to a man to express his inner thoughts, I wasted not a single second in making it my second name. I believe writing is everything all about life because death to me is no different from when a man's right or ability to express his inner thoughts is nonexistent. I fell in love with writing early in my growing up years precisely during my secondary education years when I started reading articles and columns in the national dailies and news magazines and started writing reactions and contributions to them alongside my brother @nezer. Together our early access to newspapers and news magazines offered us the privilege of reading from different writers and columnists and we got to creatively mimic different styles of writing that we came across.
I write about all things that makes life meaningful like politics, economy, sports, art, tourism, culture, entertainment etc. but my heart has found a more stable abode in writing about social issues because it offers me the opportunities to express how I feel about what is happening in the society, criticize what I do not feel comfortable about and most importantly, get to understand other people's views about them. I must mention that when I was also writing to the newspaper companies I also did so because of the monetary prizes attached to winning reactions and contributions but I never got a chance to win a single prize.
When I got to know about steemit.com, I wasted no time informing @nezer about it and we immediately started our studies and researches on how things work in here. I decide to join steemit.com because I realize that here I'm offered much more opportunities than I have ever had in life as a writer. First, I can make my opinion about things known to a larger community of people from all walks of life anywhere and anytime without having to compete with other writers just to get my opinions published. That's what I see as freedom of expression in its totality. Secondly, I can get paid when people upvote and make comments on my personal opinion. Hmmm… that's absolute empowerment! I don't think I can stopped being thrilled with such an idea.
I am very grateful to the founders this revolutionary platform. I must say that it seems they had me in mind specifically when steemit.com was being planned. I also appreciate people like @surpassinggoogle @nairadaddy @aggroed @isaria for being such an amazing inspiration for someone like me. I read some of your posts during the course of my research on steemit.com and I must say that they fueled conviction that I'm going to be in the right place if I join. I look forward to getting connected with everybody on steemit.com and I would be very appreciative if you upvote my posts and leave comments. I'm open to criticism because the ones I have gotten in the past have made me a better person. I look forward to meeting people and making new friends here on steemit.com
Thank you very much for reading and I look forward to interacting with you and learning from you.