A new friend in steemit
Regards! Steemit companions, good morning, today Friday, August 2, 2019, a very cloudy day in the morning, a new companion is introduced to this incredible community, if ... that is nothing more and nothing less than my person; my name is Alejandro Ron, I am 22 years old, I was born in a city called El Tigre - Anzoátegui State, where I lived for 5 years or so if I remember correctly, then I went to Caicara del Orinoco which is where I have spent part of my life and where I still live, in my house live 5 people of which my dear mother, her husband (who is not my father), my 2 brothers, pets a couple of dogs and 2 small birds, goes to my life I have had several groups of friends since we have moved several times, for now I am in an urbanization called Kuwait, I have been here for three years, and it has gone well for mements, I have good neighbors-friends with whom I have shared and enjoyed several times, although I know that more will come, and well so.
This is me: o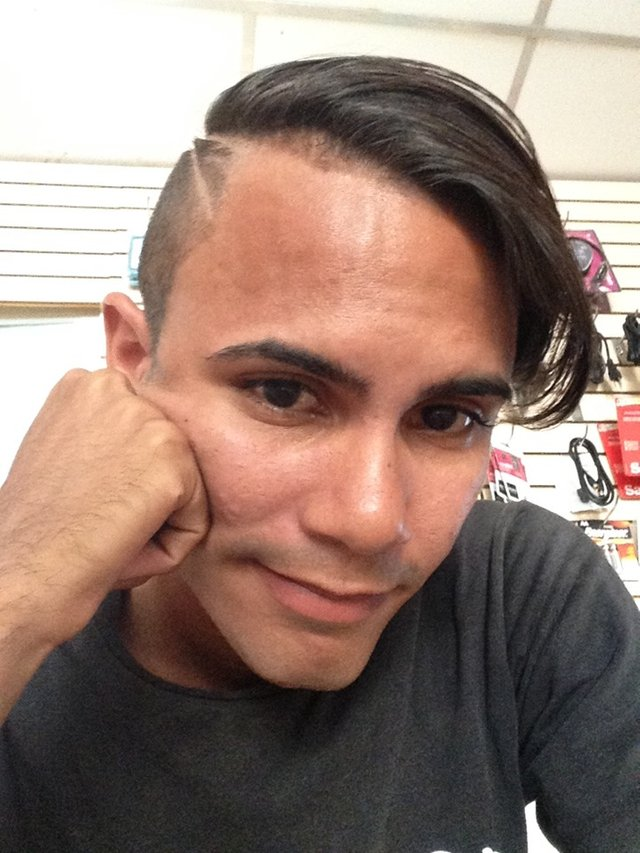 I don't know if the image is too large
And as for my tastes; I am a person who likes "everything a little", for example; A bit of everything in movie genres, in music genres, some series, you could say that almost all types of video games, because I like to play them a lot, and talking about that they have told me that this game is called @Steemmonster, that only for playing you want money, I think it's great! I'm already interested in playing it. And about some things that I do in my life, I watch many series, I like to read a lot to inform myself more about the subject, I like to work, from time to time to go to a party, because I like dancing a lot, I like the virtual world, Well, I would like to be a System Engineer one day, apart from that I would love to be a Professional DJ, I think I have some potential in that. Well, I conclude with my presentation, all this more or less the summary of life, I hope you liked it and until another post, Greetings !.