Good day everyone, I present to you today @a-difference, an initiative birthed to aid and empower teenagers in vocational skills and also teach them about cryptocurrency. The two major problems in Nigeria today are poverty (with Nigeria topping the chart as poorest country in the world) and illiteracy which are killing the young ones and their hope for a future.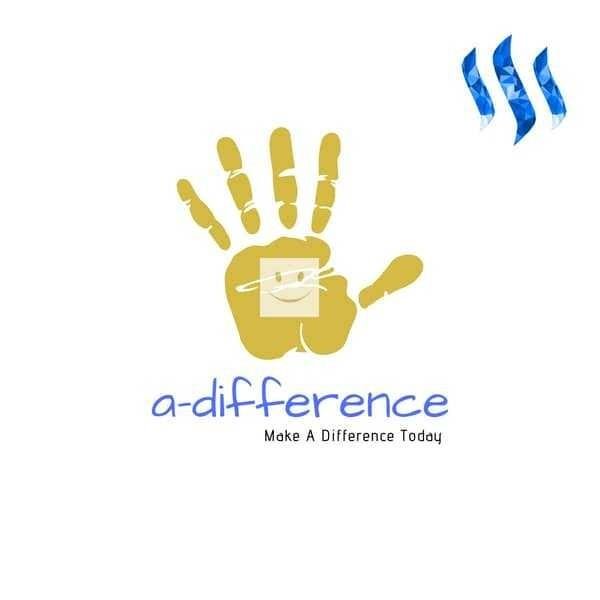 @a-difference is the username of Make A Difference Today initiative. This project will focus on helping teens get exposed to the world of cryptocurrency which will make them independent and add meaningful values to the society. The principal aim is to educate and empower teenagers for the future. They will be supported financially, socially, academically, physically and emotionally.
VISION:
To remove hunger among teenagers: Food is necessary to survive and we will ensure we distribute food items and provisions to as many teenagers as we can come across.

To engage teenagers: An idle mind is the devils workshop. Introducing Steemit to teenagers will be of maximum profit to them. Instead of wasting time online, they can be a part of this platform that will engage their minds, keep them productive and make them independent.

Proper Education: Education is important in our society nowadays. Most teenagers are hawking on the streets or engaging in criminal vices. We believe we can encourage them to face education and show them the importance of proper education.
HOW WE PLAN TO ACHIEVE THIS
We know this is not an easy project but it is achievable. Nothing is impossible for us at
@a-difference
. We believe we can achieve this by:
Conducting seminars/workshops in schools: It is the easiest place to see and get the attention of large number of teenagers. We meet with the school administrators to schedule a visit by the team to the prospective schools.

Street Campaign: The team plan to hit the streets to meet with the teenagers we come across. This is the most rugged means but we are ready to make a difference one teenager at a time.

Visit to Orphanage Homes: There are so many future leaders wasting in these homes. The team will visit and support these homes. We will support by talking to the children and giving gifts.

Online Campaign: This is an example of an online campaign. We plan to go on other social media to bring more teenagers to this platform. This will engage them and help them grow.
HOW CAN YOU MAKE A DIFFERENCE TODAY
By upvoting and resteeming our posts.
By delegating steempower to @a-difference.
By supporting our outreaches.
Together, let us say NO to child abuse, child labor, violence, hunger and illiteracy among the teenagers today. Let us Make A Difference Today.
@a-difference is an initiative by @bookoons, Steem-Hair ambassador. Soon, the team members will be revealed, together let's Make A Difference Today!