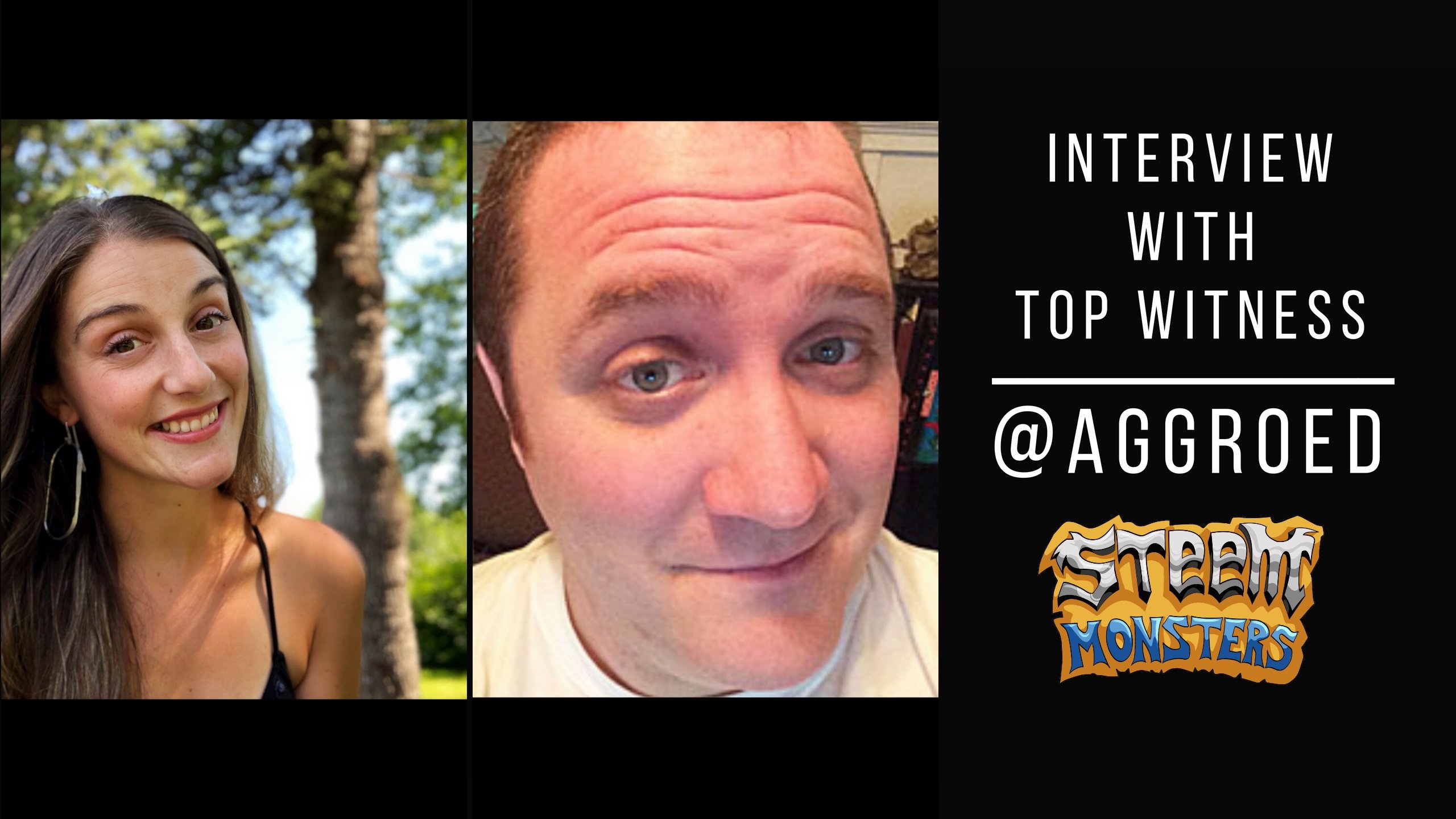 Hi Friends!
I am beyond stoked to be bringing you this interview. I had the opportunity to chat with @aggroed all about Steem Monsters, the Minnow Support Project, becoming a witness and more.
He was such a delight to chat with and I loved learning more about his Steemit journey and what made him decide to get become so involved in building this community. His story is really inspiring and something that I think any Steemian would enjoy hearing.
For those who don't know, he is also the founder of the Minnow Support Project and the Peace, Abundance, Liberty discord channel that hosts MSP waves radio. These initiatives have positively impacted countless steemians and is hugely successful in helping new users feel at home and supported. In this interview, he offers some really helpful advice for any newer users that are listening as well.
Now on to Steem Monsters…
We of course chatted all about Steem Monsters – including the inspiration for the game, his roadmap for development, working with @yabapmatt on the project, the various ways he has included the Steemit community in building the game and his overall vision for the future of Steem Monsters.
This interview runs an hour long and is full of great moments. I hope you guys enjoy this interview. Maybe it will inspire you to go pick up a couple booster packs! I know I felt even more jazzed about Steem Monsters after chatting with him.
Cheers, Lea
---