Forgiveness! a precious gift to yourself.
Forgiveness can be one of the best gift you can give to yourself.
Forgiveness is the act of pardoning an offender.
We forgive when we let go of indignation without compensation for the hurt,pains and loss suffered.
Holding up to anger cannot bring justice to the offender nor hold them accountable for their wrong doings. The grief and pains affects just you. Yes! you.
Holding unto anger does not give you power rather it drains your strength.
Always remind yourself that you ain't in the right position to bring justice to anyone.
Evreyone has their own energy level and will experience the result of their actions, so you can't control their actions and decisions but you've got yours to control.
Forgiveness is the key to freedom!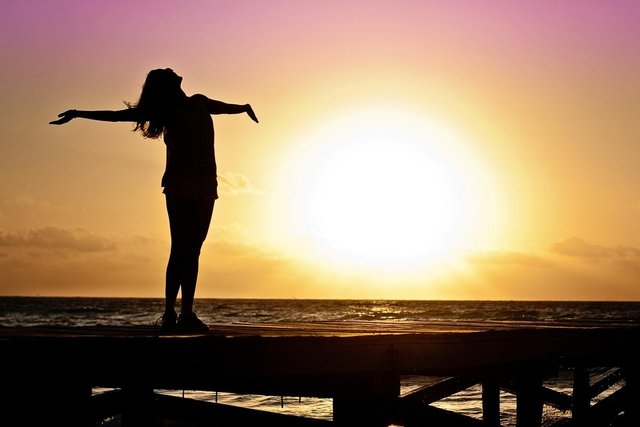 Image source
Why forgiveness is a gift to yourself.
Forgiveness Brings a refreshing peaceful spirit:
when you forgive others, even though the offense hurt you intensely, you feel that inner peace and less stress which also incurs you some health benefits such as low blood pressure. So it is necessary you forgive others just for your own peace of mind. Remember! Nothing its worth your peace of mind.

Image source
Forgiveness help you stay focused to your goals.
When you are offended,grief, pain,anger and vengeance are created.These deviates your mind from your primary purpose, causing great deal of distractions because your mind is just focused on how to revenge and deal with your offender. You spend your time planning for another, yes! For another. As time passes, you might miss that your target because you have invested the time meant for your goal into another and this might keep you from enjoying your potentials of today and wonders of morrow.
Just forgive and focus your mind on what really matters.
Forgiveness creates room the more love.
When we forgive, we feel empathy, we acknowledge that we are all imperfect and make mistakes.
With this kind of perception, we can reach out for even those wt feel wet should hate.
When you forgive others, you let go of being the hurt victim and when you let go of being the hurt victim, you see people treating you better. That means that, you have expressed yourself to more love and extended your conscience to a higher level of love.
Forgiveness allows for more understanding and compassion.
forgiveness can lead to positive feeling of understanding, compassion and empathy for the offender.
Forgiveness allows us to be in control of our happiness.
we akways have that ability of taking control of our happiness when we take control of our emotions,no matter how hard the case maybe, when we take charge of our emotional responsibilities and make wise decisions like forgiveness, we live a life filled with happiness and love. On the contrary, if we let others deprive us of our peace and happiness, we automatically give them the license to drive our lives.

Image source
Forgiveness is a commitment which entails letting go everyday and letting happiness and peace rule in.
It can be quite hard to forgive, especially when it's a severe case, but you can still get that peace of mind by letting go.
It is a gradual process. First, think of the effect of bearing grudge in your life, health and total well being and then think of the benefits of forgiveness.
Please give yourself that precious gift, forgiveness! Abd live a happy life.
Stay blessed. I'm @innocentshekinah, thanks for reading up