Trust Your Struggle! How to Turn Difficulties into Success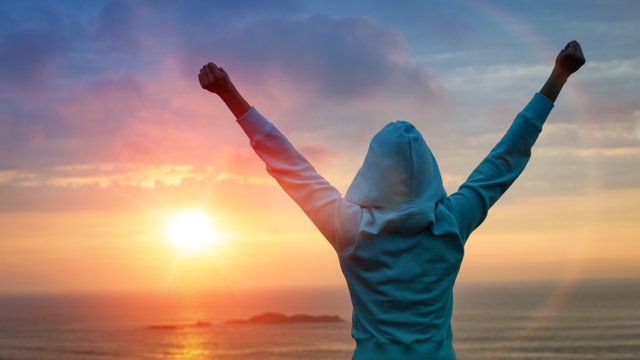 Source link
Three days ago, I was watching some motivational «Ted Talks» It was a rainy Friday evening on the island of Koh Samui in Thailand, so instead of going out I was 'forced' to stay in. After ten or so videos, some inspirational and some not much so, I seriously jumped in my chair when on the right side of the screen I saw a speech called "Trust Your Struggle". Over a month now, the thoughts on this topic have been circulating around my mind, but having seen this video, I was finally able to put those thoughts into words.
You can watch the video here, however, my today's article is not about this speech in particular but about my view on this concept.
My Own Struggle
Quite often, in the moments of difficulties, pain and failures, we tend to blame everything and everyone and ask ourselves: "Why?!", "Why me?!", "What is the destiny punishing me for?!"
Somehow, it was already back in my teen years that I started believing that everything in life happened for a certain reason. As a very shy and even insecure child and teenager, I started reading a lot of literature on self-development in order to overcome the inferiority complex and difficulties with talking to people. And I think it was then that I began to understand that it was not a coincidence that the life had granted me those 'gifts'. After reading massive amounts of inspirational books on psychology and watching hundreds of videos of motivational gurus such as Tony Robbins, I began to dream that one day, I will also be helping tens and hundreds of people overcome the problems with self-confidence, indecisiveness and negative self-image. But for some reason, all of it stayed there, in my dreams.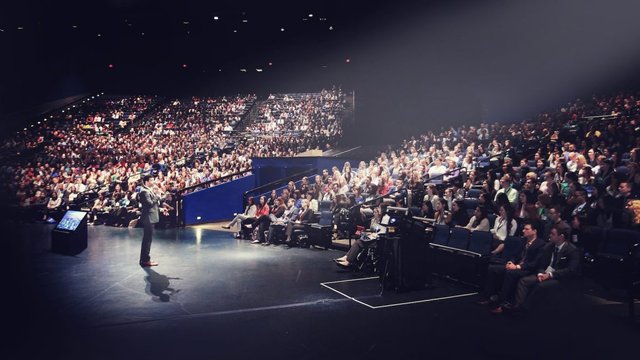 Source link
After high school, to my own surprise, I chose to study hospitality management and was fortunate to go to a hotel management school in Switzerland. After the first semester, we all had to go through a six-month internship, that is an actual full-time employment at hotels or restaurants in Switzerland or any other country, wherever we got the placement. I was working in the role of a waitress-trainee at a 4-star Best Western hotel in Montreux in Switzerland. Despite the fact that during the first study semester I had already gained some great knowledge and experience in food and beverage service, my internship experience was very far from what I'd expected. The first two months, I just hated everything there! Being still very shy, I was afraid to approach the restaurant's guests. Firstly, because most of them were local and, hence, French-speaking, and my level of French was so low at that moment that I couldn't even understand when someone asked me for a glass of water. And secondly, because I was just simply too scared to talk to new people. All my colleagues also spoke to me in French, which added extra stress to my everyday life. And coming back home, I would just fall on the bed not being able to move because of the pain in my feet not experienced ever before.
Due to my stubborn character (or, possibly, due to that very shyness that led to me not being able to quit the job and tell my parents that I did not want to study that major anymore), I didn't give up and continued working. After two months of the horrible struggle and the first symptoms of varicosity, I suddenly began to enjoy my work! By some magical reason, I started speaking French, it became easy for me to approach the clients, talk to them and memorize all their orders, and pain in the feet became less terrible.
"Why is she telling us all this?" – you would ask. The thing is that in the far 2006, I really blamed everything and everyone. Every night I would come back to my small room and ask myself: "Why did I go to study hospitality management?", "Why the hell are my parent paying all this money so that I worked my ass off for these Swiss people?!" However, some couple of years later, I realized that had I not had that most difficult challenge, I would still be that little girl scared of a mere thought of talking to an unknown person. This was one of the most important experiences of my life that made me so strong emotionally, mentally and even physically. (But don't take me wrong. Those four years in Switzerland were the best years of my life when I attained unforgettable life experience and amazing friends!)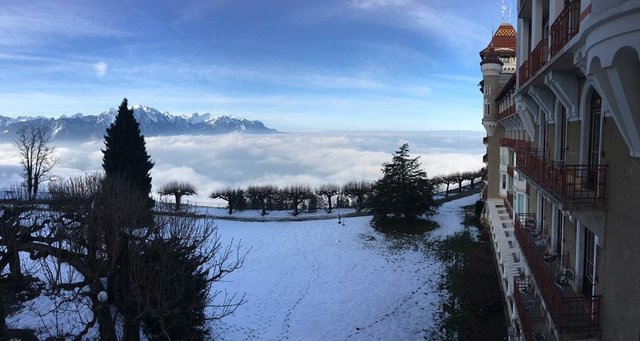 Years went by, I worked in different hotels, in different countries, at different positions. However, all those 12 years, that little voice inside my soul quietly whispered: "Diana, this is not what you're meant to be doing". Every time it took me back to the time when as a teenager I was reading books and magazines on self-development and self-motivation. But due to the fear of the unknown and the seeming impossibility of my dreams, I simply kept swiping my thoughts under the rug.
Now it's been four months that I am in Thailand. In February this year, I made one of the most difficult decisions – to quit my prestigious and relatively high paying job in the role of a Revenue Manager at one of the top hotels of Almaty, Kazakhstan, InterContinental Almaty, to leave all my life, my parents and friends and to buy a one-way ticket to Thailand, with no definite plan of further actions. I knew that all this was not for me. I could no longer tolerate the monotonous and identical days, the bitch colleague who thought she was my boss and did nothing but spread rumors about everyone, and, most importantly, the fact that I was doing something that I didn't love. After two-three years of inner struggle, I finally told myself: "It's now or never". (And for some reason, I particularly wanted to go to Thailand, I'm still not entirely sure why.)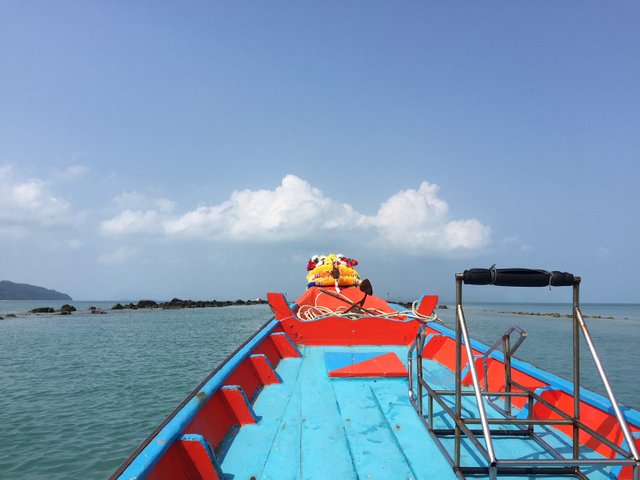 After a month of enjoying the ocean, the sun and the sleep on the island of Samui, I realized how quickly my savings were disappearing, and in panic I started looking for a job. Automatically, I began applying again to hotels and other enterprises of the hospitality and travel industry. And that's when my struggle began. In these two-three months I received six job offers. I declined four of them due to unsuitable conditions (long work week, very low salary, a feeling of being used and fooled). Last month, I started packing my bags to go to Bangkok where I had been offered quite a high position at a well-known hotel chain. And one day before leaving I realized that the employer was planning to make me work illegally refusing to apply for my work permit according to all the laws. A few hours of arguing later, the company told me that their management had made a decision to cut budget on that position and they were withdrawing their job offer… I was shocked! That such a respectable company was conducting their work activity in such an unprofessional way. That was followed by three hours of tears, anger and confusion about what to do now? In addition to that, my tourist visa was expiring in four days!
But suddenly the tears and anger disappeared. And I came to the realization: I'm so happy that I don't need to move to Bangkok! I'm so happy that the life saved me from this step and forces me to think again whether I'm looking in the right place. I don't want to work in hotels anymore!
And finally, the sixth job offer came from a tour agency. According to the agreement, I have to start work tomorrow. But after receiving that agreement, I saw that it was a fail again. The company wants to make me work illegally again and in addition offers me completely different conditions from what was agreed before. I am still in the negotiation process but something tells me that I will not be working there.
After all these setbacks, a few days ago, I finally realized: these misfortunes are the signs that I am digging in the wrong place! I once again returned to the path that is not meant for me. And the life keeps slapping me over and over again saying: "Diana, how much longer are you gonna do it? It's time to finally listen to your heart!"
Three days ago after watching those "Ted Talks" I went on to the motivational speeches of none other than the great figure of our times – Oprah. And again did I jump in my chair when I heard her saying: "Turn your wounds into wisdom. You will be wounded many times in your life. You'll make mistakes. Some people will call them failures, but I have learnt that failure is really God's way of saying: excuse me, you're moving in the wrong direction".
Link to the video
Trust Your Journey
Frequently enough, people do the same jobs that they decided to do when they were 17-18 years old. But, firstly, how can you fully rely on the decision that was made at such a young age? And secondly, such a decision may have been taken under the influence of opinions of others (parents, friends or general trends) and not of the person's true desires. And based on that resolution, millions of people continue engaging themselves in the jobs they don't love and continue being unhappy. Or other millions of people whom the life 'gifted' with even greater challenges and who don't even believe they could climb out of the circumstances of poverty. Meanwhile, the most important step that needs to be made is to listen to that quiet inner voice and to the signs sent to us by the life. Trust your struggle!
Each of us has been born to this world with a certain purpose and a special message. And it is the goal of each of us to realize that message, instead of swiping it quietly under the rug. And I believe that the Universe (you may call it differently: the God, the Creator, the Life, the Higher Power) will do everything to guide us in the direction of realization of our potential. Trust your struggle! Listen to the messages from the Universe! Constant failures at work, frequent setbacks in private relationships, weight gain, health issues (frequent colds, chronic cough, indigestion and even more serious diseases) – all these are the Universe's way of forcing us to stop and ask ourselves: "What is it that I truly desire in life?" and "What is it that I want to do?"
Just like in "Lucifer" series: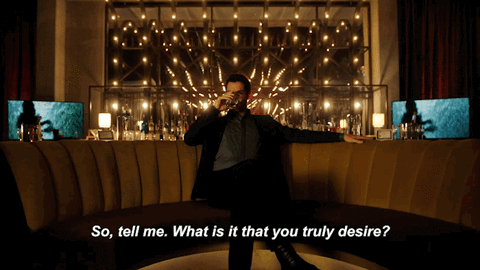 Link to giphy
If you got laid off, ask yourself: "What did it happen for?" Possibly, you should finally commit to singing and publish your performance videos on Youtube…
If you're being terrorized by a bitch colleague, pose yourself a question: "What did she come into my life for?" Maybe you need to apply for a transfer from Accounting to Marketing department because creativity is your strongest side, despite the lack of a degree in this field…
If all of a sudden all your friends disappeared somewhere (somebody's busy, somebody's on vacation), ask yourself: "What does this circumstance serve me for?" Possibly, you should finally stay alone, buy a notepad and write down all of your long forgotten dreams…
If your boyfriend broke up with you again, ask yourself: "What did this happen for?" It's possible that he only came into your life as an example of how much a person can reach if they're involved in the job they love, or maybe you really need to start practicing more self-love…
I believe that in every negative situation, even (or maybe especially) in truly tragic events, it is possible to understand a special message from the Universe. Trust your struggle.
If, for the past 10, 20 or even 60 years, you have been doing something that you didn't love, it does not mean that you had wasted all those years. Everything that happened to you in life was, in one way or another, leading you to this moment. It is the part of your path that has been preparing you for the realization of your true life purpose.
In such situations, it is important to learn how to listen to the Universe as well as yourself. People often say: "I have no idea what my life purpose is. I keep asking myself but don't get any answer". In the majority of instances, it is not exactly true. It happens frequently that we simply do not let ourselves dream and think that those ideas that come into our heads are just mere nonsense. Sit down in a quiet room, close your eyes, breathe deeply several times and directing your thoughts to the area of your chest ask yourself aloud: "[Name], what do you really want?" At some point, you will start getting images, words, ideas. This could be something seemingly silly or way too crazy but do not push any of your thoughts away! Each and every idea and image is the voice of your soul. And your goal is to accept them as they are and write them down in your notepad. This may be difficult at the beginning but the more you practice the more open your soul will become. And sooner than you think, you will get a more clear vision of what steps may be taken in order to turn your dream into reality.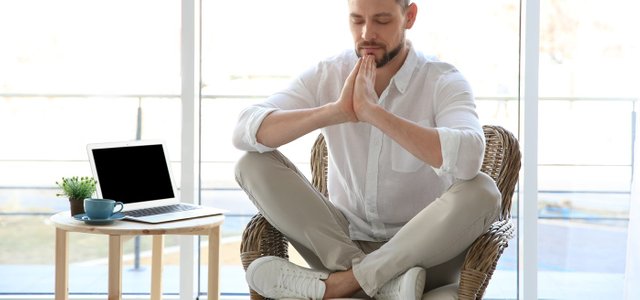 Link to the photo
In case if you still can't manage to call your inner voice, do not be discouraged! I will attempt to further explore on this topic in my following articles.
I still don't have a clear plan either. I have not yet decided whether I will be a life coach, or a motivational speaker, or a counselor for the lower class (or everything altogether). But I have realized that my purpose is helping people overcome personal insecurities and life situations. I've taken out my dream from under the rug. And I've become so certain of it that I shared it with my friends for the first time in my life, and now I even share it with you! And you know what? I started feeling such a peace in my heart the moment I accepted this idea (despite the complete uncertainty on how I'm going to pay for my rent in two weeks). I know that I was right taking that step four months ago, and all those years in the hotel industry have served as a basis for me when I was multiplying my expertise of people communication, learning to make public speeches, developing leadership skills and overcoming my own personal flaws. I've committed to trusting my struggle. And I trust in the further journey.
I'll say this again. Each and every one of us has their individual life purpose and owns the special power. For some, it's creating art, for others, it's treating kids in the third world countries, for some, it's working in advertising, and for some, it's moving from the city to the countryside and growing sheep. And it is our primary task to realize our purpose. The positive note here is that as soon as we accept this purpose to ourselves and direct all our thoughts to it, the Universe will start helping us succeed. Because, as the great Paolo Coelho said, "when you want something, the whole universe conspires in helping you to achieve it".
Thanks for reading!
Please leave your thought and questions in comments.




I'm really curious about your opinion!
Diana 🧡