An 11-Year-Old Boy Died of Flu Complications Despite Getting the Vaccine — How Does That Happen?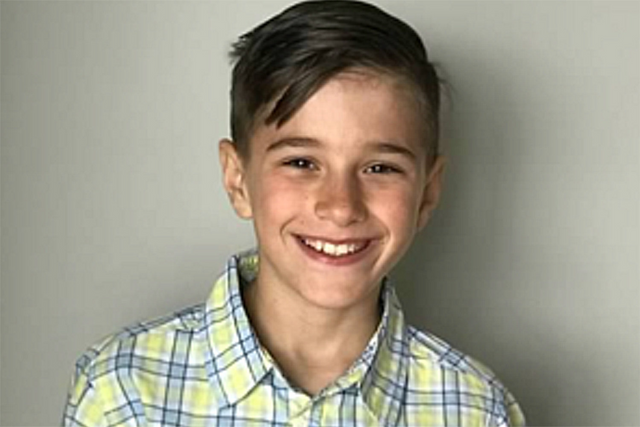 An 11-year-old boy in New York died on Saturday from flu-related complications, despite getting the seasonal flu vaccine.
Luca Calanni, who just turned 11 last month, was otherwise healthy before contracting the flu earlier in January. His death raises questions about whether the vaccine will actually protect against the flu in the 2019-2020 season.
This season has already been difficult to predict — it started "atypically" early, with at least 9.7 million flu illnesses so far. It has also hit children particularly hard, and Calanni adds to the 32 pediatric flu deaths that the CDC has already reported, the most in 16 seasons by this point in the season.
The main problem, experts say, is that this flu season is led by a strain of influenza B, which is unusual for this time of the year.
Here's an unfortunate reminder that the flu vaccine is not always 'safe and effective' from what you hear in the advertisements. The flu vaccine is far far from effective in fact it's 60% at best in the last 10 years which is horrible if you ask me. it's even less effect if you just look at the stats for young child. I think last year it was like 10% effect for childen under the age of nine. Most other vaccines they shoot for 90% or better to be effective but that's not the case with the flu shot. Could it be that the flu shot is mainly just a money maker for big pharma?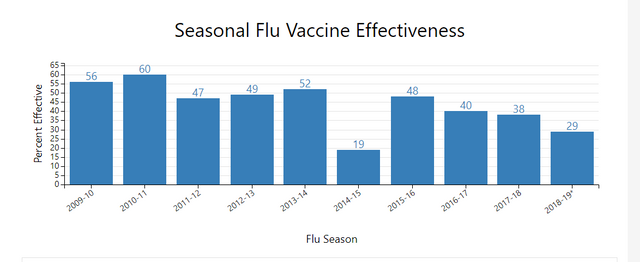 https://www.cdc.gov/flu/vaccines-work/effectiveness-studies.htm
Here's the effectiveness of the flu shot from the cdc's own website. Doesn't look so hot. My personal experience with the flu and flu shot is I got the flu once when I was five never had the flu again until 20 years later than at twenty-five I got the flu shot and and week later I was sicker than a dog with the flu. Probably the sickest I've ever been and after than I refuse to get another flu shot. They say the flu vaccine doesn't spread the flu but I think that's bullshit. There's even evidence now the suggests the polio vaccine is causing more polio than the actually virus.
https://steemit.com/informationwar/@wakeupnd/safe-and-effective-more-polio-cases-now-caused-by-vaccine-than-by-wild-virus
Best thing to do is to choose for yourself whether you want to trust the vaccine industry with you health and hard earned money or fight the flu with more natural alternatives like building up you immune system before flu season hits. I for one am going the more natural route and keep my immune system healthy because I don't want to be sick like that again.
Source : https://people.com/health/why-flu-vaccine-doesnt-always-protect-against-flu/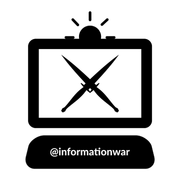 Interested in joining or supporting the Information War?

Use tag #informationwar to post your own stories about the lies and propaganda being pushed on the public. @informationwar will upvote posts worthy of the cause.
Join the discord: https://discord.gg/D29JrbB chat with like minded individuals like myself and share your articles to receive additional support
Delegating Steem Power:

Another way you can support the cause is to delegate SP to @informationwar.
Delegate: 25 SP50 SP100 SP250 SP500 SP
Note: remember to keep around 50SP in your account so you don't run into any bandwidth problems.
How to delegate SP, join the fan base and more: https://steemit.com/informationwar/@truthforce/you-can-make-a-difference-join-the-informationwar-and-help-support-others-today