The Informationwar has a new tool. Check out the upvote bot in our discord.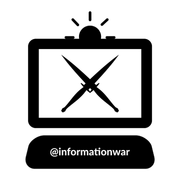 This bot was created to allow content creators to self curator their posts with a few rules they need follow of course. In order to have this bot in our discord and not let it become a shit show, if we let people use it for free we decided to vet people by having them delegate at least 200 Steem Power to the @informationwar account. This way only real supporters will use the bot and we can avoid people abusing it.
Here's what you can expect in return from a 200 SP delegation: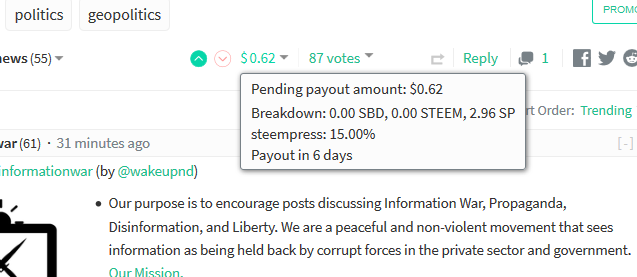 So it's possible to get back 1.5 steem per day on tht 200 SP delegation. So you're looking 4.5 months to get your return back. Plus it's just a delegation so you still own that steem and you also get palnet tokens as well.
Interested? Check out the links below.
Intro and rules to the IW upvote bot
How to use the upvote bot in discord


Here's what is looks like to use the upvote bot.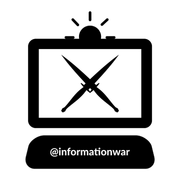 Interested in joining or supporting the Information War?

Use tag #informationwar to post your own stories about the lies and propaganda being pushed on the public. @informationwar will upvote posts worthy of the cause.
Join the discord: https://discord.gg/D29JrbB chat with like minded individuals like myself and share your articles to receive additional support
Delegating Steem Power:

Another way you can support the cause is to delegate SP to @informationwar.
Delegate: 25 SP50 SP100 SP250 SP500 SP
Note: remember to keep around 50SP in your account so you don't run into any bandwidth problems.
How to delegate SP, join the fan base and more: https://steemit.com/informationwar/@truthforce/you-can-make-a-difference-join-the-informationwar-and-help-support-others-today