Operation of removing people's will from politics continue unabated in the UK. The finacial and political (read: bureaucratic) elites cannot allow freedom, and percieve it as a death threat. So, the BREXIT decision, made by the people of UK, must be reversed…


After the referendum shock, financial and bureaucratic elites in the UK and EU choose to play the game of delay, until they find some efficient way of reversing its results. Two years of "deal negotiations" are spent on 'scare of no deal' campaign, while producing a 'deal' that was aimed at punishing people for their decision. As the 'deal' was too much even for the UK MP's, the plan has to be changed. As I have expected, delay is now primary choice for the 'elites'. The proposal is delaying BREXIT until 2021, but if it was accepted, then "elites" has another choice — they can delay it in 2021 — and forever if needed, just to keep system which made a mass of people all over EU miserable.
Here is the attempt of "game theory" explanation given by the TLDR News:
Duration: 10:35


What's wrong with this picture? Well, "Prisoner's dilemma" is not the correct model for the explanation of the situation. Inside the model, prisoners can't communicate with each other. In the real world, bureaucratic elites can communicate, and therefore will choose the best solution FOR THEM. They may loath each other, but the interests are the same, and they will do anything to prolong the situation, until they found a way to reverse the referendum results. And the first signals of this 'solution' were already sent:
Duration: 6:23


Make no mistake, it is very easy for the financial and bureaucratic elites to prolong Brexit into oblivion. They can do it, but… they cannot make the situation better. Longer they are delaying, closer to the full scale rebellion they will be. And then, Brexit may have a true resolution with all them behind the steel bars, in the situation of a REAL "Prisoner's dilemma".
Related: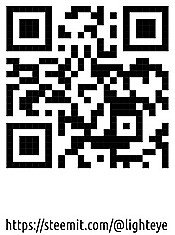 Universal Basic Income


Check out ABRA and easily invest in 28 cryptocurrencies or BIT10, an index of the top cryptos. Use this link to sign up and get $25 in free bitcoin after your first Bank/Amex deposit, or 1.5% cash back when you exchange cryptos