The Internet Freedom Foundation in India has launched a community project called, "Save Our Privacy" to put forth a citizens bill on data protection that safeguards our right to privacy. Titled "Indian Privacy Code 2018" it has been drafted by a group of lawyers.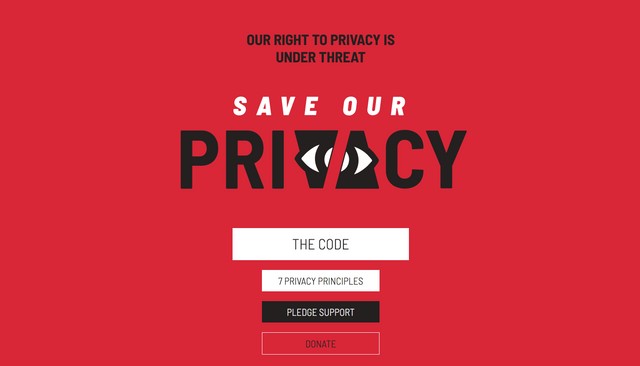 It has 7 key principles
Individual rights are at the centre of privacy and data protection .
A data protection law must be based on privacy principles.
A strong privacy commission must be created to enforce the privacy principles.
The government should respect user privacy.
A complete privacy code comes with surveillance reform.
Right to information needs to be strengthened and protected.
International protections and harmonisation to protect the open internet must be incorporated.
SaveOurPrivacy is a public initiative to put forth a model draft law called the Indian Privacy Code, 2018. This draft hopes to build awareness, knowledge and discussion on specific and nuanced issues of privacy, data protection, interception and surveillance. You can comment on it online or download the PDF copy and send your comments by email to contact@saveourprivacy.in.
Internet Freedom Foundation believes that the Indian Privacy Code, 2018 even though a model draft that will change and become better in time, puts through a comprehensive statute, a user right focussed data protection law. This is a policy fix for the recurring concerns and controversies including issues such as Aadhaar, Cambridge Analytica, the Social Media Communication Hub and the Snowden revelations on mass surveillance.
Please visit Save Our Privacy website and pledge your support! Everything is clearly explained on the website and you can read the draft as well as look into the details of each of the aforementioned principles.
Link to the draft
---
If you like my work kindly resteem it to your friends. You may also continue reading my recent posts which might interest you:
---