"Agoli Manjanna" was a person endowed with super human strength in the folklore of the Dakshina Kannada (DK) district where Mangalore city (district HQ) is located in Southern-India. It is said that this is the "thali" (set meal with various items served on a large metal plate) that he ate everyday to gain his strength.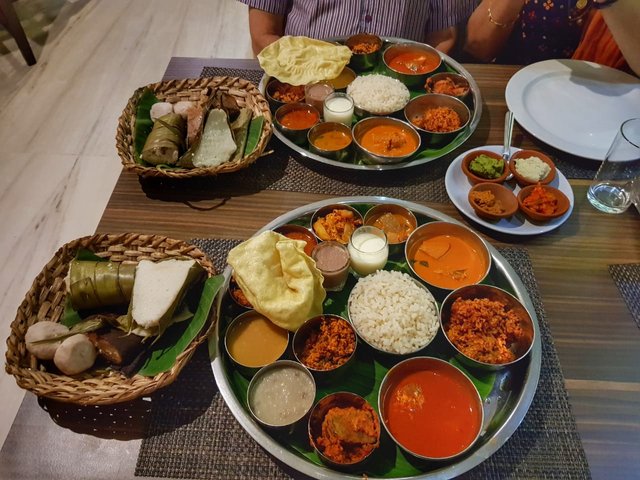 This is a traditional "Tulunadu" thali that is very local to my city. Mangalorean cuisine if you choose to explore is quite vast and also very delicious. Our food is certainly spicy but not quite as much as those from other southern-states of India.
Needless to say my family and I went back a few times to Simbly South restaurant where they have the "Tulunadu cuisine" food festival going on currently. "Tulu" refers to a specific language spoken by a large number of people originating from the DK district. "Nadu" means region or territory in the Kannada language. Tulu as a language uses the same script as Kannada language.
A certain community of people in the DK district and nearby areas have Tulu as their mother tongue and this cuisine is typical to these families. It's quite delicious. My paternal grandmother made some of the items on this thali when she was around many years ago. Eating with my folks reminded me of those days as the taste of the meals were quite spot-on!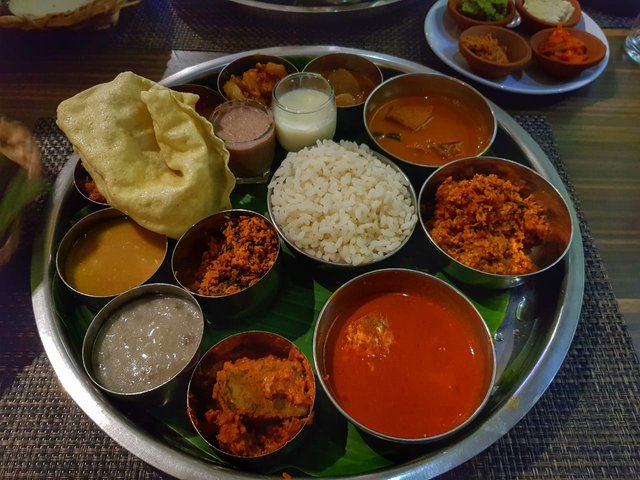 If you are keen to know what these items are and what they are called in the local language of 'Tulu' then you can find them all in the picture below. Feel free to Google for more info and translations.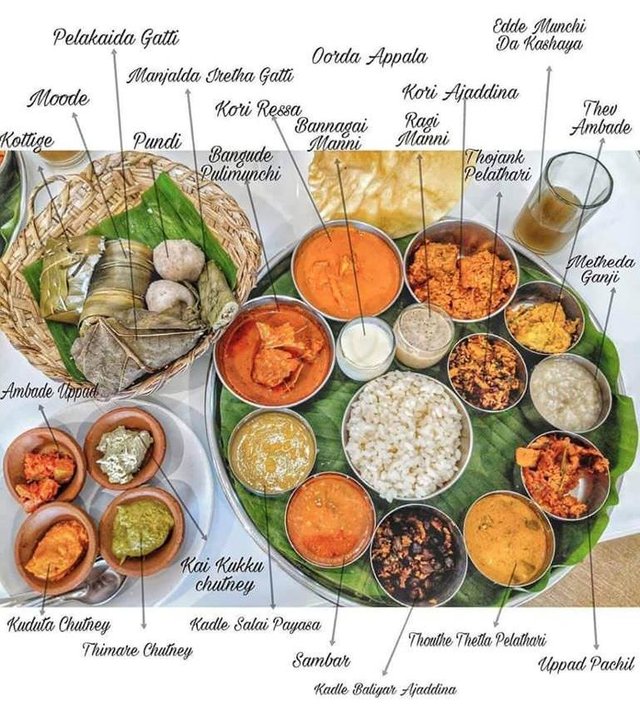 Each thali is good for two people infact. We ordered 2 thalis between the 3 of us but it wasn't possible to finish everything. I was full before I knew it but I ate as much as I possibly could. It's absolutely lip-smacking and the food has various parts to it.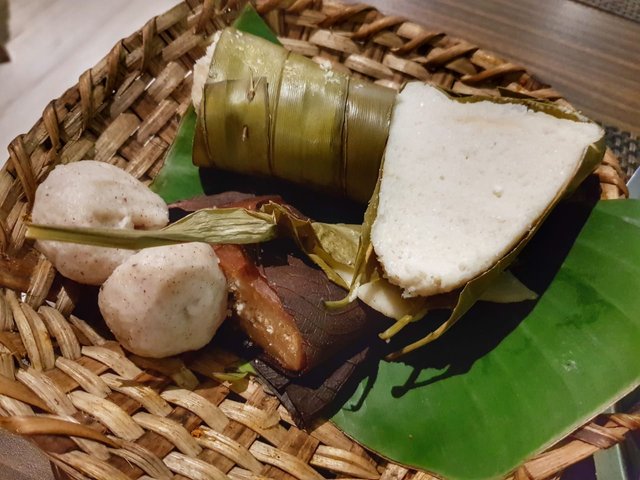 The entire "thali" is a combination of non-veg, vegetarian and purely vegan item. Ofcourse, overall we'd consider it non-veg but there's so many ingredients that goes into making this. It's full of incredible flavours and as a foodie it's one of the reasons I choose to live in Mangalore even thought it's hard not to gain weight eating the cuisine here.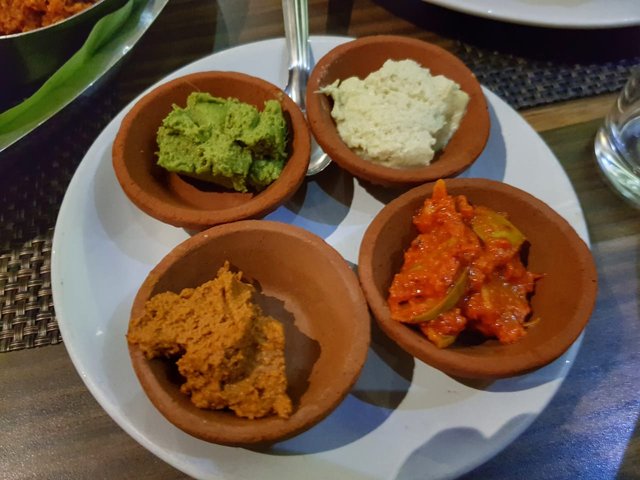 The price of such a big meal at this restaurant is about INR 400 or about $5.70. Very reasonably priced for all that it offers. It's a fine dining restaurant in the city specialising in Mangalorean and Kerala cuisine.
If you are traveling through sometime be sure to check Simbly South on Zomato or their Facebook page for any special food festivals. These guys do it very well.
You can read this post from last year about the "Kuttunadu" food festival held at this restaurant.
---
If you like my work kindly resteem it to your friends. You may also continue reading my recent posts which might interest you:
---