Coins vs Tokens: The 3 Different Types of Tokens Issued During An ICO
ICO or Initial Coin Offering is the modern age way of raising capital, start ups have always come up with unique ideas to raise funds to give life to their ideas and ICO is the new buzz in town. Over $1 Trillion has been pledged into ICO campaigns from over 430+ ICO's that has taken place till date.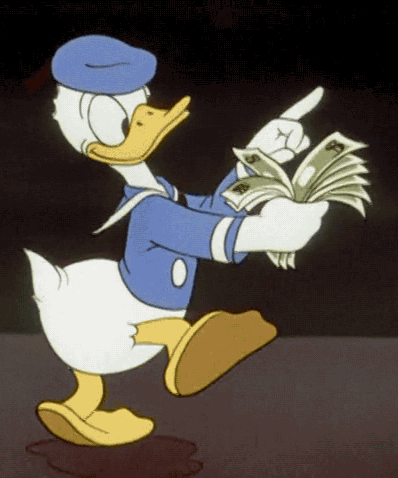 Status Network a browser, messenger, and gateway to the decentralized world of Ethereum raised almost $276,000,000 last June is recorded as the biggest ICO to take place followed by Filecoin, a decentralized storage network that turns cloud storage into an algorithmic market raised $257,000,000 during the ICO which took place last September.
If you are a complete newbie and would like to know the basic concept of an ico, take a look at my last post wherein I have explained about ICO in a very easy and minimal way "ICO FOR BEGINNERS"
https://steemit.com/busy/@uberfreelancer/ico-for-dummies-like-me-beginners-guide-to-initial-coin-offerings
COINS vs TOKENS
| Coins | Tokens |
| --- | --- |
| Coins are digital currencies like Bitcoin in which encryption techniques are used to regulate the generation of units of currency and verify the transfer of funds. Coins are calculation units belonging to and moving within decentralized, cryptographically protected database – blockchain. | Tokens are a representation of a particular asset or utility, that usually resides on top of another blockchain. Tokens can represent basically any assets that are fungible and tradeable, from commodities to loyalty points to even other cryptocurrencies! |
| Coins are Cryptocurrency which operates independently of any other platform. For eg. Bitcoin, Dash and Litecoin. | Tokens are cryptocurrency which requires another platform, such as Ethereum, to exist and operate on. For eg. OmiseGo, Golem, TenX, Tether & Gas. |
Coinmarketcap has listed both coins and tokens
COINS
TOKENS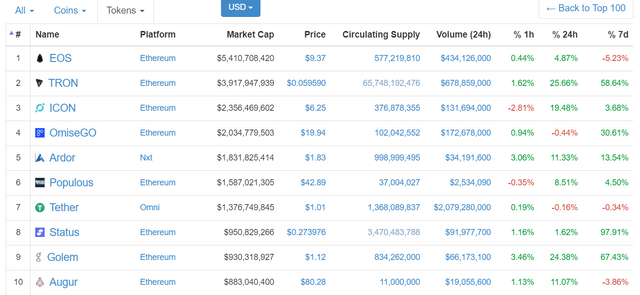 You can see coinmarketcap has also listed the platform on which the tokens work on.
The 3 Different Types Of Tokens Issued In An ICO
When investing there are a few things the investors have to look for in an ICO; The team behind the block chain project, Business plan explained in the whitepaper and most importantly the type of tokens they offer during the ICO. With the boom in initial coin offerings, newly issued tokens were no longer purely digital currencies but evolved into a range of different tokens with different functionalities.
1)UTILITY TOKENS
Utility tokens, also called user tokens or app coins. These tokens are not meant as a medium of investment but are more like the the digital coupons companies provide to access their platform, product, or future services. These tokens start gathering value if the demand for the service increases over time.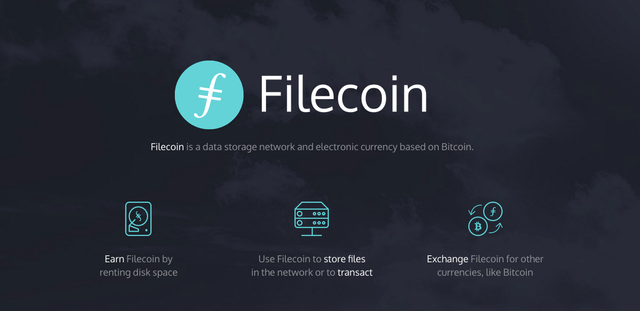 For example, Filecoin, a decentralized storage network that turns cloud storage into an algorithmic market raised $257,000,000 during the ICO which took place last September. They offered filecoins to their contributors which they can use to store their files once the Project is up and running.
2)EQUITY TOKENS
An Equity token indicates ownership and control. Equity tokens buys you some amount of ownership and rights to the profit generated by the company, much like traditional stocks. Tokenized securities, also known as equity tokens or security tokens, represent a share in a company.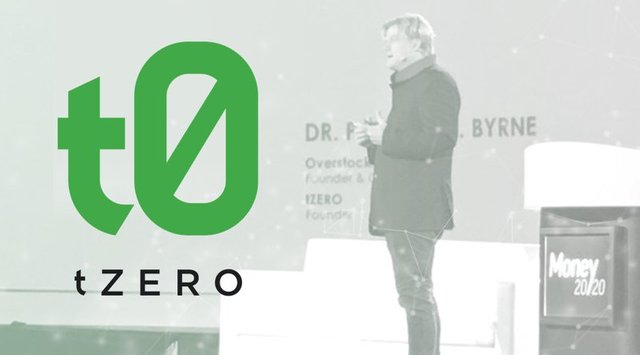 For example, the new tokens from the upcoming tZero ICO, which is a portfolio company of Overstock Inc. that is developing a regulated token trading platform. They promise to entitle quarterly dividends derived from the profits of the tZERO platform to their investors.
3)ASSET TOKENS
Asset tokens are the digital representation of tokens backed by physical asset. Using asset token you can buy shares or whole of any physical entity. However the value of asset tokens do not increase unless the value of the physical asset, the token is being backed by, increases. these tokens are not popular among investors because the value of the tokens does usually not exceed the value of the asset and thus have less upside potential than other types of tokens.
For example,
Goldmint are a startup that are making the hard to store physical asset like gold tokenized and digitized so that investors need not buy gold itself but buy tokens that represent the value of real physical gold.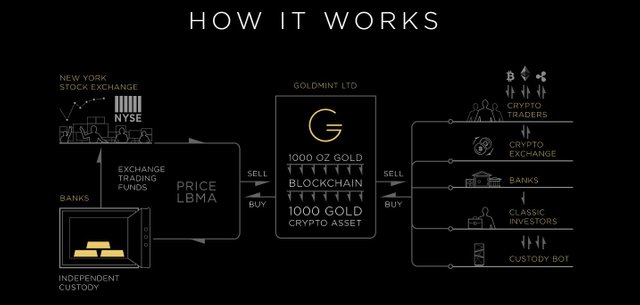 Crowddrive is an initiative where you can buy and sell shares of your dream car and they will also pay you a part of the profit they make renting, selling or leasing the cars to their customers.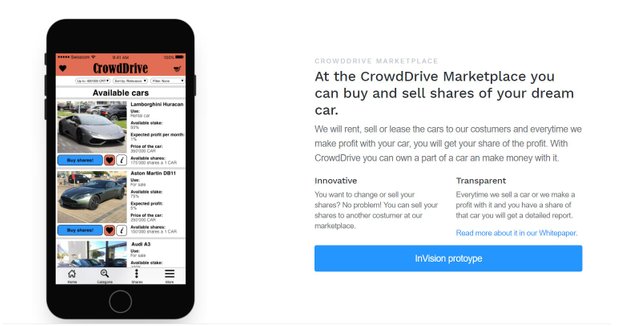 Then there is a type of token that are given as rewards called the REPUTATION/REWARDS TOKENS They often symbolize the value an individual or a company provides to that particular blockchain community, but these tokens are not always listed in any ICO rather they are the part of the blockchain project.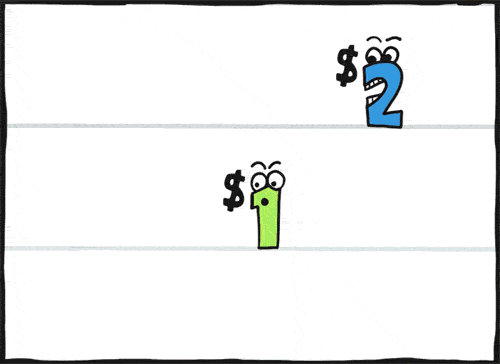 The best example of these kind of tokens is STEEM POWER that we all know of on the blockchain-powered social media network Steemit that we all love.
WRAPPING UP
This is one of the few articles that will be posted on my blog about ICO's, if at all am wrong in any places please comment down below and follow me for more interesting and informational blog posts about ico's and news from the crypto-universe.
Sources of all the GIF - GIPHY
FOLLOW ME FOR NEWS, MEDIA AND MUCH MORE<