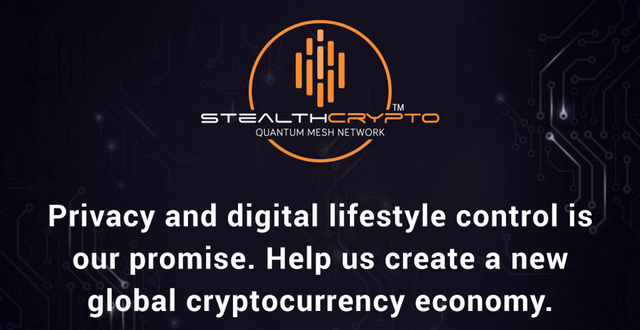 Today I want to talk to you about privacy. It's clear that in our world of total cybernation and the global Internet, this concept is already so vague that it's difficult to say that it exists at all.

All your online requests are processed by search engines, social profiles are carefully studied by advertising bots. Yes, even your web applications through which you make calls, no, no, yes, and "knock" on any remote server.

On the one hand, the governments of some countries explain this increased attention by the fact that it is more effective to fight crime at any level. At the same time, all this creates a precedent for possible data leakage, when absolutely all aspects of your personality can be stolen and appropriated. Yes, you can come up with a lot more if you collect all your personal data, and have a few "anti-social" mind and behavior.

The blockchain is encrypted data. At the same time, the chain of data in the blockchain and its transmission are so secure that many structures already use a full-featured system of cryptography and data protection in the blockchain.
StealthCrypto - offer a whole range of tools that can take care of your safety. From an absolutely secure smartphone, which you don't even need to connect to a mobile operator, to your own blockchain network, where all data will be decentralized and completely confidential.

I suggest looking at all the elements of the StealthCrypto ecosystem a little more closely.
Description StealthCrypto
The StealthCrypto company, thanks to blockchain technology, plans to create the largest decentralized and self-sufficient network of communications and data storage. Combining its cloud-based applications, the StealthCrypto smartphone, data storage with the StealthCrypto quantum networks, the company will be able to provide unified, private, unified communications, IoT (M2M) and encryption devices to support secure micropayment of contracts and transactions.

By replacing data with decentralized Stealth Grid nodes, this model will allow you to resist cyber attacks on servers, and anyone can provide reward nodes in StealthCrypto tokens. It will be necessary to create the largest decentralized community, a data warehouse and create the necessary telecommunications based on the blockchain so that the StealthCrypto network is accessible to everyone.
How StealthCrypto works:
Cybersecurity: StealthGrid offers simplicity, security, authentication, management and speed for your private and managed cloud requests.
Cloud security: Constantly protects your valuable data and applications, regardless of their location.
IoT security: The platform allows IoT developers to share, encrypt and compress all IoT data during work and at rest.
Communication: Cloud Stealth allows you to receive encrypted messages from start to finish. Thanks to the end-to-end encryption system for e-mail, voice calls, messaging, telephone calls and cloud storage, the system will not be as simple as it is now.
Quantum cryptography: Stealth Grid's secure quantum security solutions such as Quantum Key Generation, Quantum Key Distribution (Quantum Cryptography) and Quantum-Safe Network Encryption offer unprecedented data protection with long-term value and sensitivity.
Token and ICO details
StealthCrypto token is essential to the functioning of an entire ecosystem. It will be used to access various products, functions, and fees - this is a single payment tool. In order to prevent inflation, the team planned to burn unsold tokens.
Ticker Symbol: QMN
Platform: Ethereum (ERC20)
Accepts: LTC, ETH, BTC, US
Hard Cap: 100,000,000 USD
Country: Gibraltar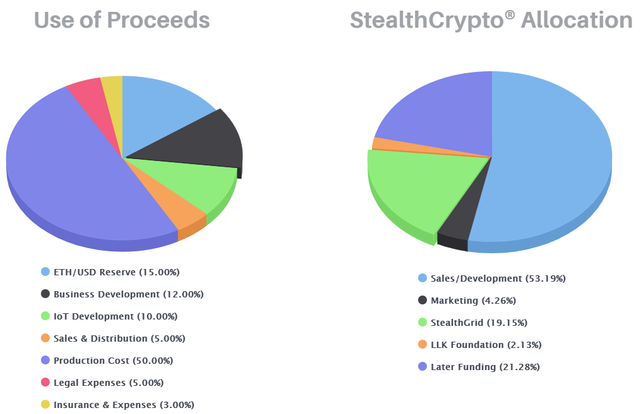 The team
Larry Castro
is the CEO of the project and a leader in cybersecurity with more than 30 years of experience. The team for the benefit of the project employs competent specialists in the field of cloud storage, blockchain technologists, engineers, analysts and software developers. As part of the advisory board, it's worth noting
Stan Larimer
. He is one of the most influential professionals in the field of innovative technologies, has extensive experience in areas such as software and hardware, systems engineering. The team and the advisory board are actively working and cooperating fruitfully to achieve their goals.
More details about the team:
https://www.stealthcrypto.io/#our-team
Conclusion
All tools and mechanisms developed by the StealthCrypto platform are based on blockchain technology and decentralization. It has great applicability, guarantees anonymity, confidentiality and security. The platform has great potential and wide applications in various areas where reliable data protection is required. Potential customers of StealthCrypto may be banking, medical, and educational institutions. The potential is limitless. It's important today to understand the principle of the platform, and the result will not be long in coming. StealthCrypto takes a step in the right direction, and the task of the community is to support the project.
---
---
### Author
BTT Username: vital002
BTT URL: https://bitcointalk.org/index.php?action=profile;u=2395355