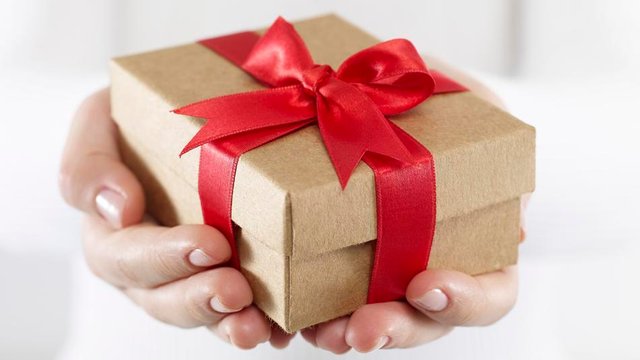 Steemwhales is a little bit behind, but as far as I can tell I passed legendary Steemian @smooth in number of overall followers. I'm pretty sure I just broke the top 100 most followed authors on Steemit. Now that's a hell of a milestone! I'm so happy to have you all here with me. I'm blessed to have the chance to interact with so many wonderful and smart people!
I attribute a lot of my success to her. I really enjoy reading her posts. They are thoughtful, well-written, and always display well. I started just by commenting on her posts. She'd write a story and I'd rush to be the first to comment with gif or meme. She was quick with responses, which is amazing because she has more than twice as many followers as I do and I know how hard I have to work after I post to keep up with comments. I can't imagine yet how she's so good at it. But it's obvious that she cares about this place and her followers!
Well, next up, because I liked her and her approach so much I studied her and her style and wrote a post about how she's able to find a format that works really well on here. I think of this piece as my best writing/authoring advice for minnows, and it's mostly just observations about how she works. Well, she liked it and she shared it, and suddenly something like 2,000 Steemians saw it.
https://steemit.com/blogging/@aggroed/tips-to-successful-steemit-posting-learning-from-kaylinart
A change in me
I was pretty happy to sit around and make snarky comments while sitting low on the totem pole. It's fun and I do that anyways, but once she shared my post something clicked. I got all of these followers because of her and I really started to feel the need to grow up, put the asshattery away, and take this more seriously. They weren't just my crowd who may have been accustomed to that. These people came because of her resteem and now I felt responsibility to honor that. The growth happened instantly after she shared my post and it dawned on me how much she had just helped me. I detailed that experience here- https://steemit.com/gratitude/@aggroed/gratitude-to-kaylinart-welcome-to-new-followers-and-maturing-as-a-community-member
Around this same time I started hanging out in the discord channel. I had already used it to play League of Legends (Sona support is my girl) so I was familiar. I saw in a footer of a message the discord channel so I hopped in. What I found was an extremely intelligent and savvy group of people. I don't have a crypto background. I started with this account. So, that's like 8 months, but the benefits of hanging out in that group are extraordinary. Just so many smart people, with long histories, developers for Zappl, crypto traders, crypto news, and I also got to meet @steemitqa my brother from another mother! I feel like my understanding of cryptos have rapidly increased because of that group and I can start formulating thoughts on what's in the best interest of the community because I have their opinions as a guide!
One of the things I realized because of them was just how much Steemit was growing.
Between a great community and rising prices this place started blowing up. I realized I was getting a lot of new people on my blog and I wanted to help them figure this place out because it can be a steep learning curve. So, I wrote this and I think it was a minnow hit-
https://steemit.com/steem/@aggroed/i-m-new-here-can-you-explain-steemit-to-me-like-i-m-5
Again I caught some great resteems and suddenly I was shooting up in the ranks.
And I started to see how dedicating my time to helping others get into this place could have a really awesome impact on people, it really hit me in the feels and the bonus on top was that it attracted a lot of people to my wall looking for more advice!
Step 1.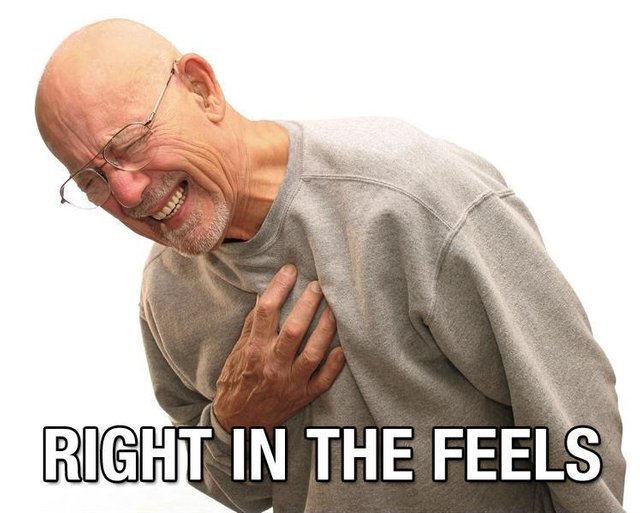 Step 2.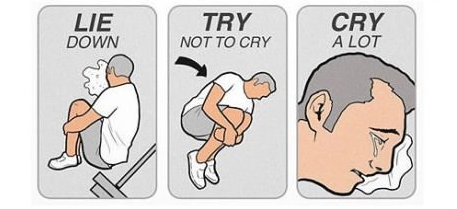 Stepping up my involvement
I feel like I'm in Fyrst's living room in the discord channel! And one day they hatched this plan to buy Nate Brune a house, and I jumped at it. The money wasn't huge, but I wanted to support @picokernal (that's his handle). He's 18, a programmer, kind, thoughtful, and super nice. He works for Steemit so he's got his shit together. So, I said I'd put in200 SBD and acted as his second investor after Fyrst. Well, we all got super stoked about getting a house purchased on the blockchain. We wrote stories and @fyrstikken resteemed mine. That's a few thousand more people that saw my work. The house is a little behind schedule, but I feel like we're gonna make it happen!
So, I started exploding and I felt a massive responsibility to this community to support others
That's when I made the Minnow Support Project. These guys helped me and I wanted to give back. It's a promise to resteem minnows. It took me 8 months to really start feeling like I made it here. I'm hoping that I can cut that in half for some folks between tips, comments, resteems, and some projects! Out of that project I've built badges with @elyaque. They've been pimped by @liberty-minded. And I've even got a sweet video from @juanmiguelsalas.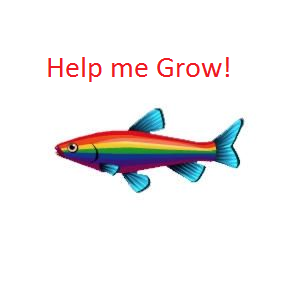 Now, I'm also picking up a ton of people because they want to follow and get resteemed and have a break out moment! In a sense the first winners are paving the way for the next crop. Those badges should hlep them too. They can put those in the footer and people can learn about the project and they know that the person they are reading has already won some social recognition in the project.
Well, that wasn't enough. I wanted to do more to help this place grow. So, I became a Witness
Huge shout out to @ausbitbank, @teamsteem, @thejohafiles, and @canadian-coconut for encouraging my posts up through that time and helping me feel like I have a place in this community. I get a ton of help on the witness front from @someguy123 and his company. I couldn't do it without him!
I launched my campaign less than a week ago. I have over 140 votes. I'm ranked 55, and I've met a ton of wonderful Steemians. I'm waiting for the post to close but I'm gonna be able to make a great announcement about how well we did for the @t-r-f for Steemfest and I'm hoping we can direct that to @theprophet0. He's 15!!! and he's a witness and he writes a ton. What a great role model! Gotta get him out there!
So, now I have a pretty excellent network. I've spoken with a ton of people on the platform. I have some great witness connections. My witness voting record is like a whose who on Steemit and I'm so flattered that these legendary people are supporting me. Witnesses like @kyle, @timcliff, @furion, @abit, @fyrstikken, @anyx, @ausbitbank, @neoxian, @cyrano, @au1nethyb1, @lukestokes, @someguy123, @teamsteem! That's a shit ton of really awesome, incredibly smart people that support me!
I also have Steem legends in there @gavvet, @stellebella, @honeybeee, @jrcornel, @kaylinart, @dragonslayer109, @papa-pepper, @dwinblood, @meesterboom, @fulltimegeek! These guys are legends! And they support me! I also get some love from people in Steemspeak like @virtualgrowth, @bitcoiner, @steemitqa, @richardcrill, @bitcoinparadise, @jphenderson, @thehulk.
Then there's a whole other crew that are the dedicated fans of the blog. One person called the followers Autobots because I use the Optimus Prime image :) So, here are some Autobots that are on this journey with me!
@everlove, @karenmckersie, @v4vapid, @isaac.rodebush, @thelightreports, @drpuffnstuff, @sacred-agent, @scardycatguide, @wakeupsheeps, @efrageek, @dbzfan4awhile , @swolesome, @rangertx, @jesse2you, @tomekkk, @judym are on my wall all the time! It's fun to see the same people and develop a dialogue with folks about what we're finding on this platform together.
Finding an amazing block as a witness
I keep getting teary eyed over this. The kindness and support of this community to other's is simply incredible. I'd have a few more friends on this planet if Steemit had been around earlier... So, to be part of this is remarkable to me.
https://steemit.com/community/@aggroed/witness-repot-what-i-ve-already-witnessed-as-a-witness-has-brought-me-to-tears-this-community-is-amazing
Giving steem away, and getting more than I give
Anyway, I keep trying to get rid of my SBDs but they keep coming back wth bigger numbers. I've purchased services, I've done contests where I've given liquid rewards, I've done follower appreciation posts where I just give away my SBDs, and I'm doing a giveaway for @theprophet0 and his trip to STEEMFEST. I've given away close to $1000 in just over the last month, but shocking thing to me is that every time I check my account it's still growing. I keep giving and this community keeps helping me recover what I put out there.
Hopefully, I'll be at place soon where I can show the generosity that @ausbitbank can do with his ~1,500 Steem STEEMFEST travel gift! He's a true inspiration!
https://steemit.com/steemfest/@ausbitbank/i-m-donating-1000-steem-to-the-steemfest-travel-fund-sbd-rewards-from-this-post
But what continues to shock me is just how generous this community is with one another. It acts like a living embodiment of abundance! It's the only place I've found like this, and it keeps up late at night thinking about what else can I do to help this place grow?
So, there you have it
Stay in the comments, do business with other steemers with a good heart, interact with this community on and off the blog, try to help other people, and do your best to make Steemit better than how you found it. That's how I've grown.
I also think it helps my witness campaign that I have a pretty simple message to grasp. I value Peace, Abundance, and Liberty and I do my best to promote those values whenever possible. I'm glad it resonates with this community.
I'm so glad to have you all here with me on this journey. Thanks for accepting me into this place as warmly as you have!
Love,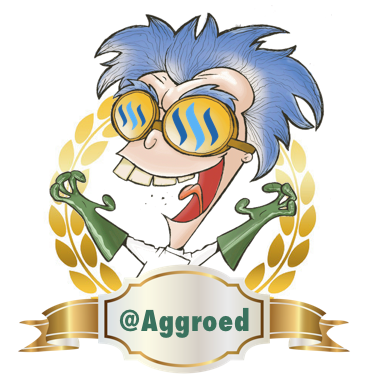 Please vote for me for Witness!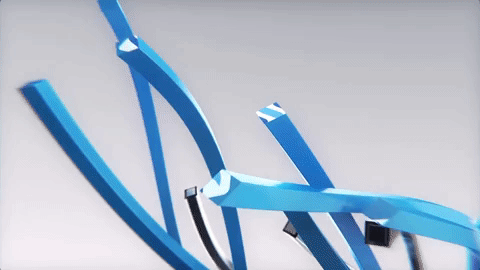 You can find me hanging out on steemspeak, a discord channel that many steemers use to text and talk to each other-
https://discord.gg/qjpRj7w

You can find me in Whaleshares-
https://discord.gg/GykFB6S
or my new channel PALnet- https://discord.gg/HYj4yvw
I can also be found on steemchat as
@aggroed
. If you have a post to share give me a good sentence or two of why you think I'll like it.