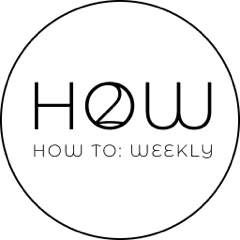 WIN up to 20 SBD sharing your knowledge or hack tutorials!
How To: WEEKLY - 25th March - 31st March topic is : OPEN
Share your knowledge in our 'How To' tutorial contest for today.

Tag #howtoweekly to be in the running and follow the guidelines for entry on our original post.
Deadline for entry is midnight Australian time: 23:59 AEST (UTC+10) each Saturday.
Click here for World Clock, Time Zone
Current Prize pool: $20 SBD each week and split as follows:
1st place: $10 SBD
2nd place: $6 SBD
3rd place: $4 SBD
If you are knowledgeable in more than one area, you may submit one entry, per topic each week.
Read our launch page Q&A for detailed information on how to enter.
Keep following @howtoweekly for the topics and winner announcements each week.
Good luck and happy creating your 'How To' posts!
If you have any questions, please leave them in the comment section below.
If you would like to support us, please Upvote and Resteem to help spread the word and keep this contest going as long as possible. We really think this educational contest is a valuable resource for everyone.
Thanks,
Adam



Sponsored by