Homesteaders! Steemers! Community folk who love a good challenge!
As some of you may already know, my hubby and I are taking the initial steps to building our off-grid self-sufficient Homestead. We live in the suburbs currently, but are already brainstorming, saving, selling, reading, learning, fermenting, sprouting, drying, growing, planning, preserving and minimizing. Our suburban lease ends in 8 months. As we are currently evaluating our next steps, I was considering the importance of community and how incredibly knowledgeable you all are. I just got done watching @mountainjewel post on harvesting their humanure, and a wave of the brain hit me. Who knew composting poop could be so inspiring!
The best way to learn is through personal experience... Getting out and doing the thing, whatever it is. So I thought, what better way than to ask my fellow rural and urban homesteaders who have the firsthand knowledge and experience, as we do more first hand as we can at our suburban 'stead.
So?
A challenge! Of course!
Here is the question for all you gorgeous inspiring growing homesteaders, who now have the benefit of hindsight 20/20 vision. 😉
If you could start your Homestead over, completely from scratch, and you had a hypothetical budget of 100k US dollars in your pocket, how would you plan and prioritize?
Some things to consider. I understand that 100k seems like a lot to some (and maybe not enough to others, all things relative, I mostly picked it as an eye catching round number), but you still have to purchase land, and are starting from Ground Zero, with little more than books on permaculture and composting in your go bag.
Let's also say you are in a moderate temperate climate, where 4 seasons are experienced and rainfall is decently ample.
What kind of priorities would you have or reconsider?
What kind of power would you use?
In what ways would you use this nest egg first?
How would you do your planning again, if you had the option?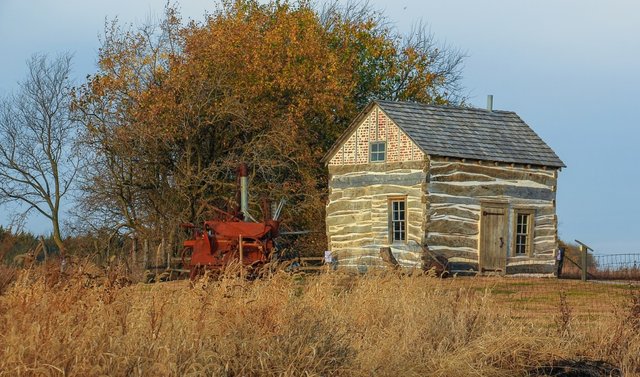 I only ask that if you participate in this challenge, please use the tag #100khomesteadchallenge so that I can find you!
I am a Steemit plankton still, so I do not have much to offer for the challenge winner, but I can offer 1 SBD and a resteem (like I said, you've probably never challenged for less, but I will give you all I can offer)!
Maybe this challenge could be seen more as a community effort to help the homesteading noob collective than a steem earning opp. I'm hoping!
I would appreciate any help, even just a resteem of this challenge post!
UPDATE
@goldendawne has agreed to sponsor our #100khomesteadchallenge! She has donated 2 SBD to the winning pot, making a total of 3 SBD for us to give away!
We will also be putting together a post to include all entries when we announce the challenge winner. Results will be determined in a week from today, November 22nd 2018. Good luck everyone and thanks for your contributions!
Steem on, and live life close to the Earth. Peace.
Xx ToL
Photo cred: http://www.friendsofhomestead.com/
And some @mountainjewel cred:
https://steemit.com/dtube/@mountainjewel/v29qwr7z