Defining permaculture is a personal process; it means different things to different people, but most agree that certain principles are inherent to its form. Permanent Culture is achieved through cooperation in creating sustainable regenerative natural systems. We can define permaculture in the Three Ethics: People Care, Earth Care, and Personal Care; each intersecting and connecting to one another. In studying permaculture the task of defining nature is a key element. There are certain schemas that represent the pillars that permaculture is founded upon.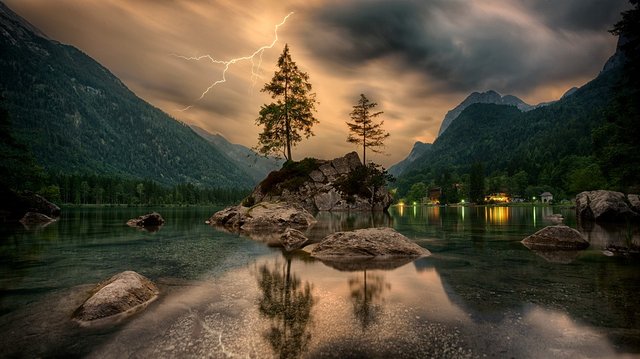 Source
How does the world shift to the adoption of permaculture? Working with nature instead of against it. Problems can often bring about solutions for even better yields. Crisis if often opportunity in disguise. The least changes for the longest effects offer the best results. Yields are limitless when using nature as a guide. Whether aware of it or not, everything gardens; all life is connected and part of the food chain.
In permaculture there are goals to strive for in all aspects of life. Observe and interact with nature and the environment. Catch and store energy. Build systems with inherent self-regulation. Accept feedback which always allows room for growth. Use and value renewable resources. Produce no waste. Design from patterns to details. The smallest details can alter results in various and often overwhelming ways.
Integrations rather than segregation is another goal towards permanent culture. Use small slow solutions for the easiest, safest and greatest outcomes. Utilize and value diversity. Make use of edges and value the marginal. Where two ecosystems meet, more interactions take place which produces additional yield. Creatively use and respond to change. To accept change as a vital part of any process is one of nature's greatest teachings.
Permaculture is obtaining a yield through these processes. Observation is key to understanding. Reflection is the only way to progress towards and adopt growth. Practicing active listening enforces learning. Conscious contemplation of observations brings about practical, concise changes. Analysis, evaluation, awareness, and consciousness are all wonderful tools, but the greatest of all is Zen. Emptying the mundane thoughts out of the mind and obtaining true observations.
Through permaculture society and the landscape will change. Cultures will have to adopt necessitous and conservative use of resources. No one use items, reuse, reduce recycle, and built in resiliency are all universal requirements for household goods. Nature can sometimes seem chaotic but chaos is also a form of order. With proper systems in place homeostasis is achieved where increased returns from increased input bring limitless yields.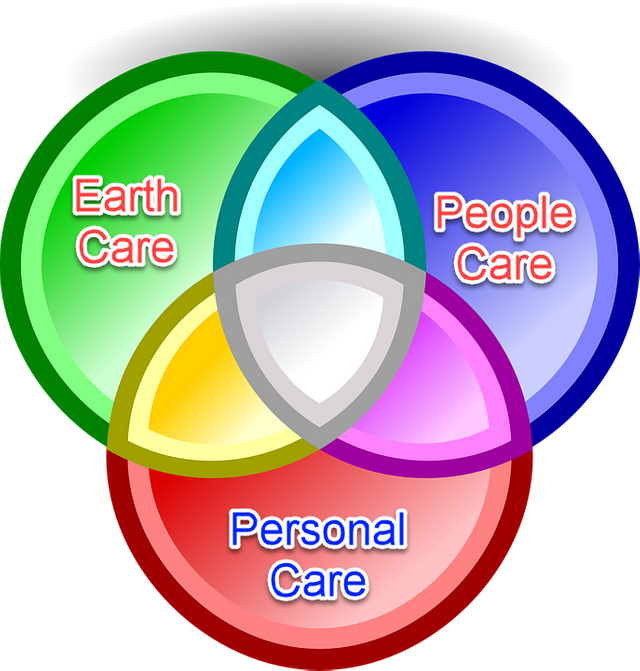 Source
The three ethics encompass the entirety of what permaculture is and strives to be. People care is society at large and the systems that regulate it. The self is a part of the community as well as others. Culture, social welfare, and shared events support the ethic of people care. Humanity as a species is inherently tribal from evolutionary beginnings and as such, people need each other to achieve total self-fulfillment. Contributing and helping the whole is rewarding in ways that go beyond personal wellbeing.
Earth care is about the environment that people live in. People are a part of the environment as much as nature is. The land, water, air and all life are a part of one great planet, which includes the self. Some people call it Gaia, or the universal unconscious, but without caring for Earth, there would be nothing for humanity to grow with and learn from. Connection is the key, all is connected.
The third ethic is personal. It involves self-care, and the future that permaculture strives for. The individual legacy of personal actions. It is the return of gained surplus to the community. It is the individual connection and relationship to Earth and nature. Personal care is the foundation that supports the other ethics. Without individual choice and action, the goals of permaculture would never be reached.
Defining nature is vital to knowing humanity's place in the world. Society cannot learn from nature if it does not know nature in its fullness. Evolving harmony, connected oneness, natural interactions, cultivating community are all aspects of nature. It is up to individuals to find their own definition and relationship with nature.
Armed with these schema, stability and abundance through permaculture can be achieved. Each representation, a form of an outline or model; patterns of thought or behavior that organizes, categorizing information and the relationship among them. Permaculture is a way of being. Appreciating and becoming closer to each other and the world that is shared with all life.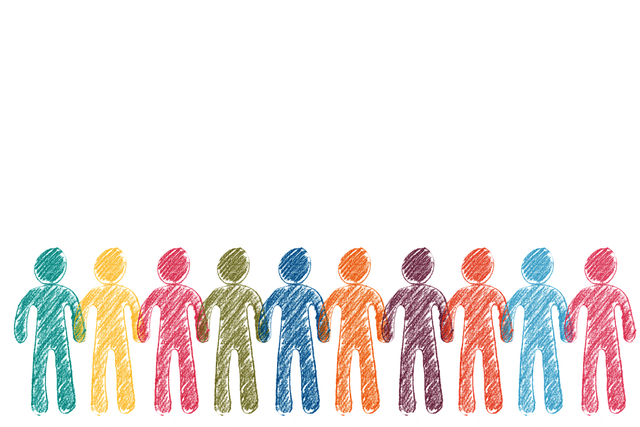 Source