WHY WE HOMESTEAD - PART 3 - A GOOD WAY TO BE DEBT-FREE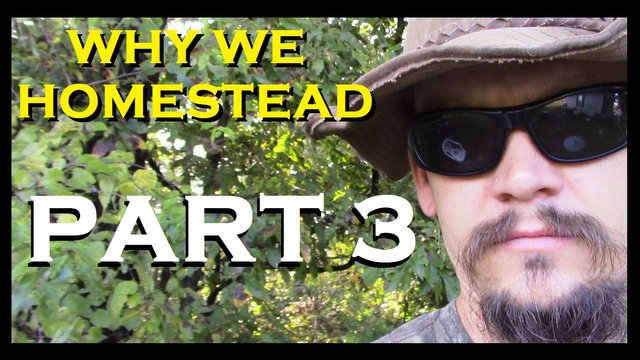 This is Part 3 of a new series.
---
For some very simple reasons, we believe in being debt free. I have no desire to pay extra in interest for anything ever again, and would rather save up first to make a purchase rather than getting a loan or mortgage. For us, it seems that homesteading will combine very well with our debt-free goal. Enjoy the video!

PART 3 - BEING DEBT-FREE AND HOW HOMESTEADING HELPS
---
Since being together as a family is our goal, we think that homesteading is a good fit for us. In Part 4, I will share about how being more self-sufficient will help us reach our financial goals. Stay tuned!

JUST IN CASE YOU MISSED THEM - HERE ARE THE VIDEOS FOR PART 1 & 2

Until next time…
Don't waste your time online, invest it with steemit.com

GIF provided by @malos10
---