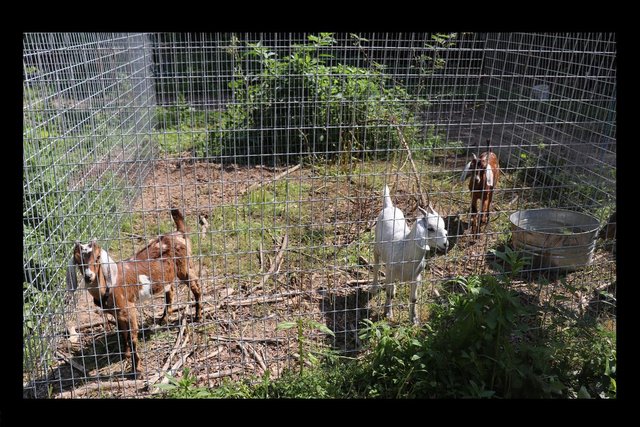 Some things are always a risk.
---
I figured that they goats would eat all of the weeds that they could, but whether or not the pen would actually hold them was to be determined. Thankfully, everything is working well. Here is an update vlog I just made.

THE TEMPORARY PEN WORKS - VIDEO

CHECK IT OUT!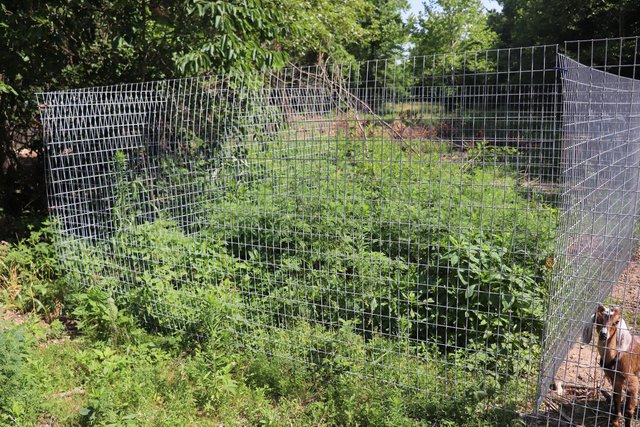 When we first put the goats in the pen, it looked something like this. Basically, it was four kennel panels clipped together, with the middle being full of lush plants and weeds. Because we wanted to remove these weeds, we figured it would save us some effort and put the weeds to good use by having the goats do the job for us. Sure enough, it worked.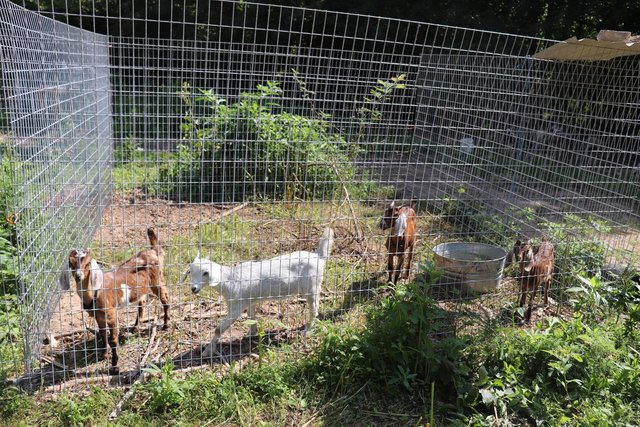 After just two days, the 12' X 12' section was basically mowed down to the earth. Now it'll be much easier to turn this portion of our land into garden, plus, our little goats got a great meal in the process.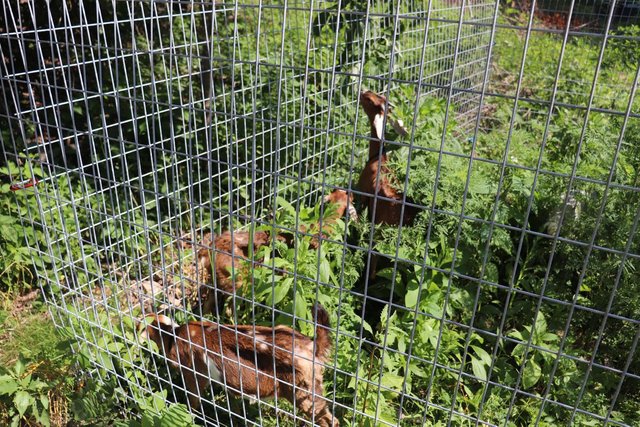 It is such a blessing for us to have these animals for so many reasons. Besides being a potential source of income, food and milk, they also are able to do many jobs for us and also help teach us about proper stewardship and animal husbandry. Sure it's great for the @little-peppers, but it's also great for us!
In case you missed the video where we "built" this pen, here it is. It was just based on something we saw on another homestead, so we wanted to test it out. At this point, I'm sure glad that we did!

As always, I'm @papa-pepper and here's the proof: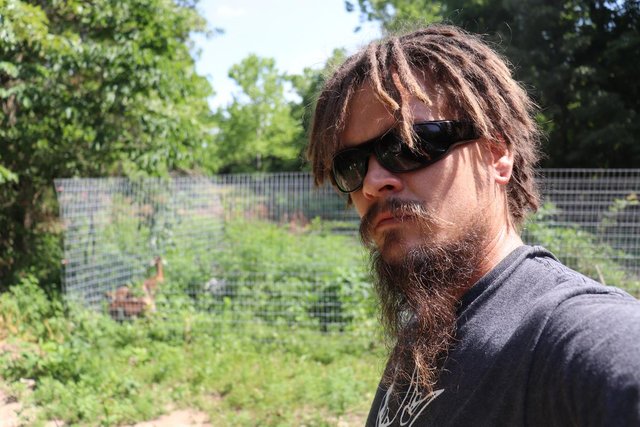 proof-of-it-working

Until next time…

GIF provided by @anzirpasai
---
---