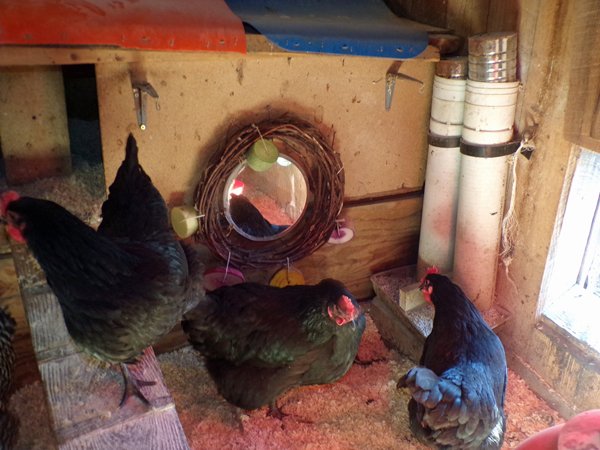 On Thursday when my helper friend was here, I decided to clean up and decorate the mirror wreaths for the hens.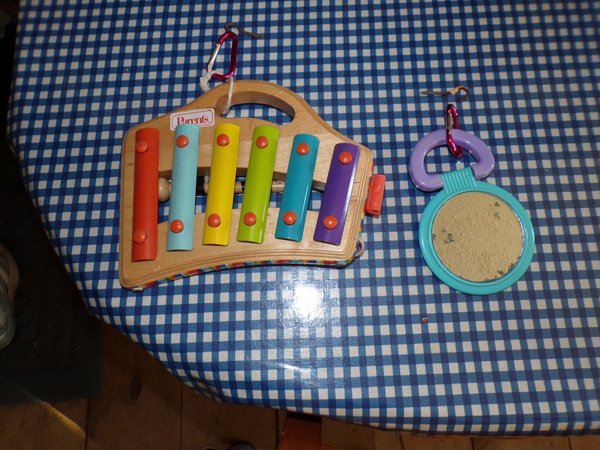 I also had 2 new toys to prepare for them: a xylophone and a small mirror.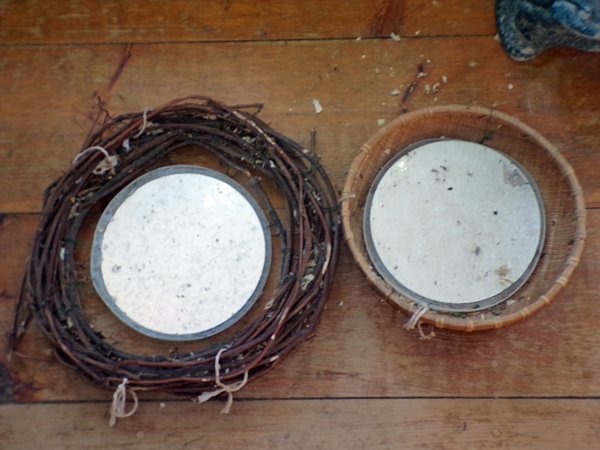 I'd brought the wreaths up from the coop months ago and they'd lain on the kitchen floor since. First thing was to give them a good vacuuming. The basket one's mirror had come loose and needed repaired. The little mirror had come off the frame and the needed repaired too.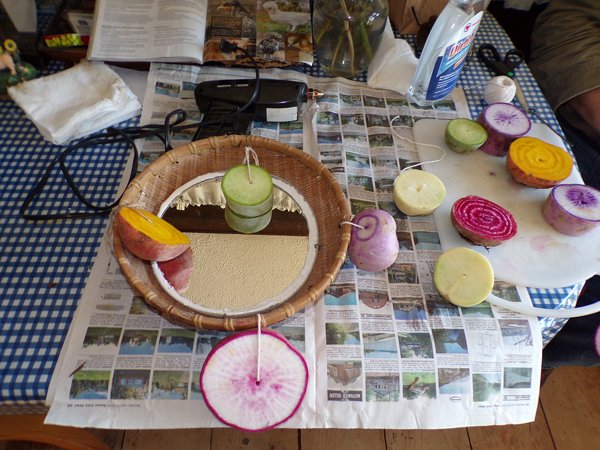 While my helper friend vacuumed them and cleaned the mirrors, I repaired the basket one with the hot glue gun. I also fixed the small mirror and got the xylophone ready to hang up. Then he chopped the vegs and we started tying them on.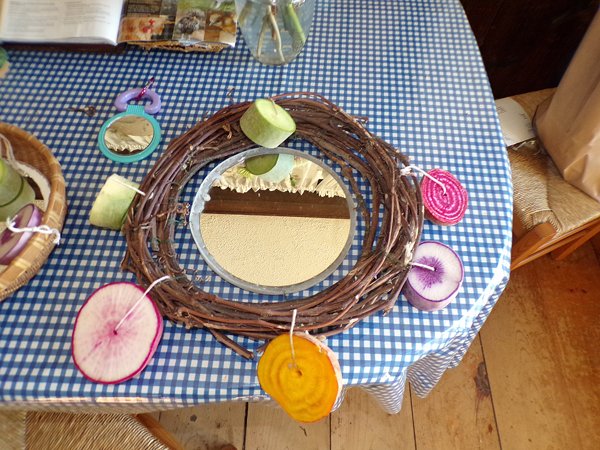 The grapevine wreath
I find the brightest root vegetables in the farmers market as attractants.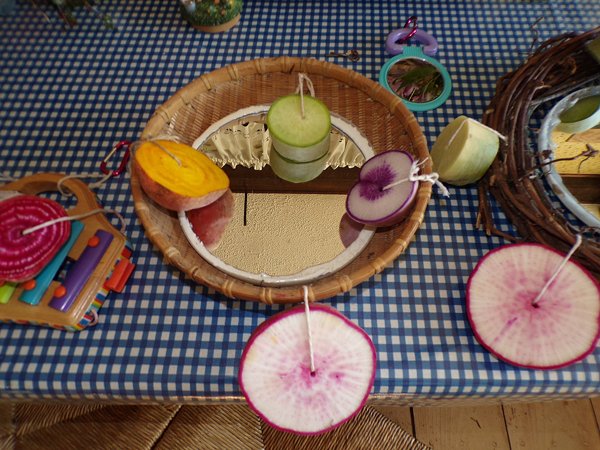 The basket wreath
The vegs are cut horizontally, and the hole made through the stem ends. The vegs survive the pecking better this way. I also use thick string as it doesn't cut into the vegs as easily.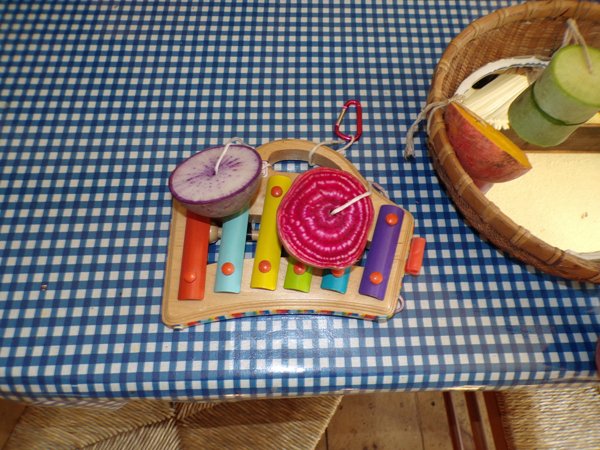 I put 2 of the brightest vegetables on the xylophone. The idea is they will hit the bars and make sounds as they go for the vegs.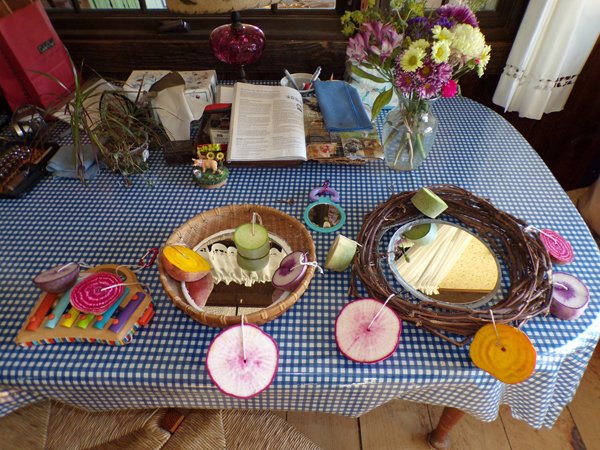 I'd found hooks for the 2 new toys and they were ready to go to the barn.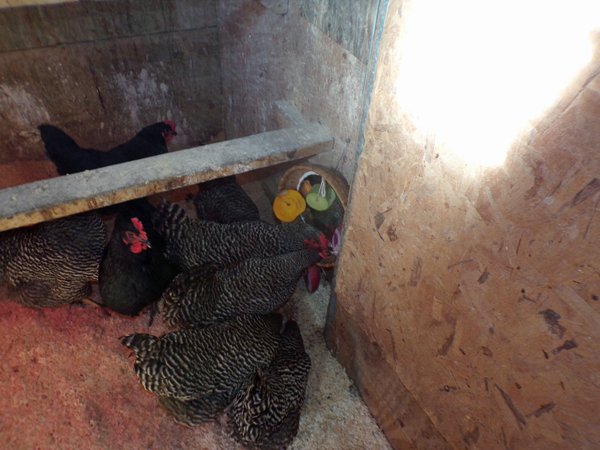 This flock had never seen the mirrors. The spelt grain in the lip if the basket mirror was a big hit.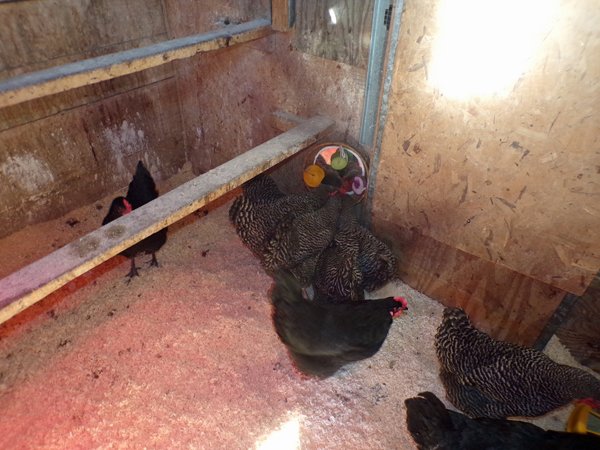 The Barred Rocks are the minority in the flock, but they had no problem pushing the Australorps out from the basket.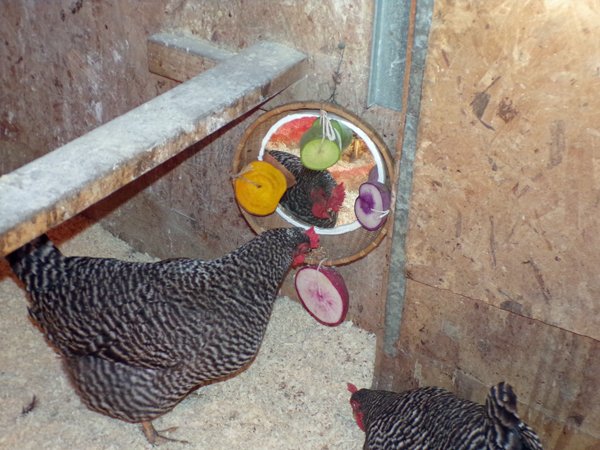 Miss Rosecomb, who I suspect might not be all Barred Rock but maybe Dominique, made a real pig of herself on the grain.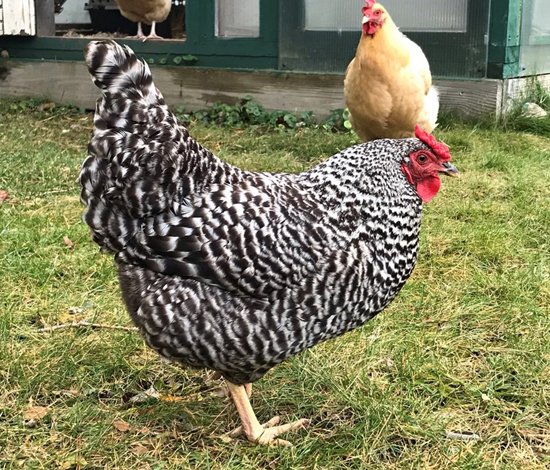 A Dominique hen on Cackle's website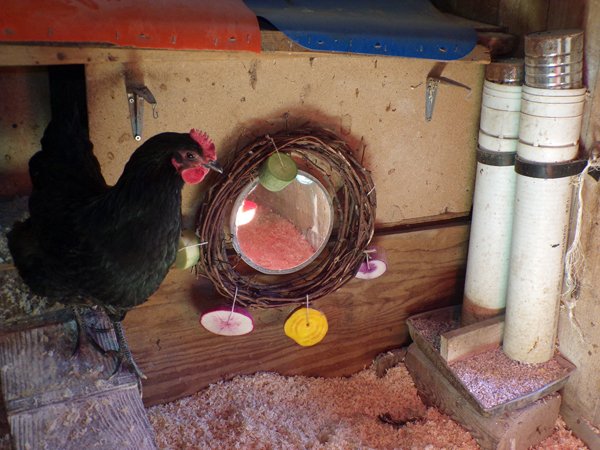 This wreath got scant attention until the grain was gone. The Australorps were the first to peck at the vegs.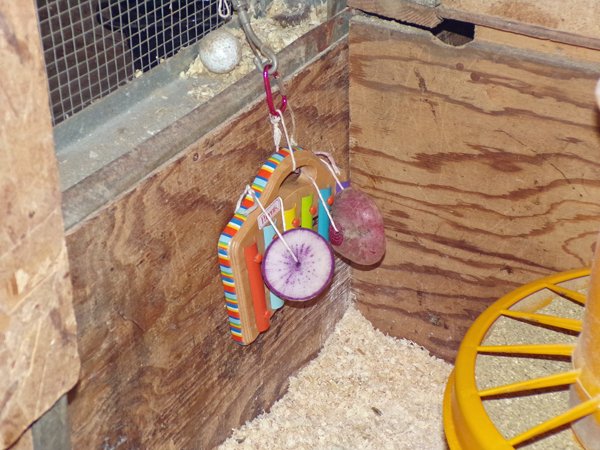 The xylophone by the feeder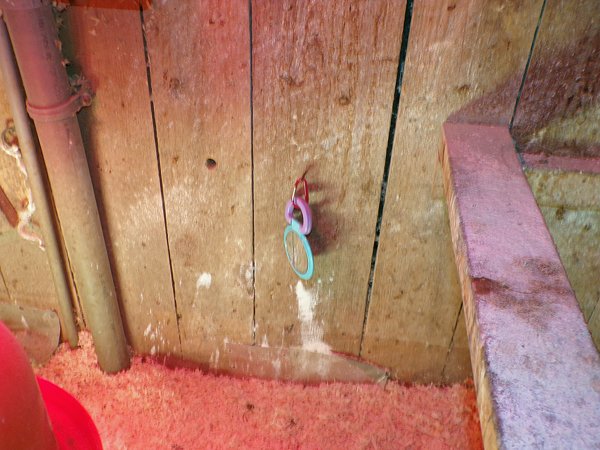 The small mirror behind the waterer
We've got a lot of rain coming and then cold. I like to provide things to keep them occupied in the coop in an effort to prevent boredom behaviors when they won't go outside due to weather.
Creating the wreaths: here
More about decorating them: here