Harvested Lemon Balm : And Got Stung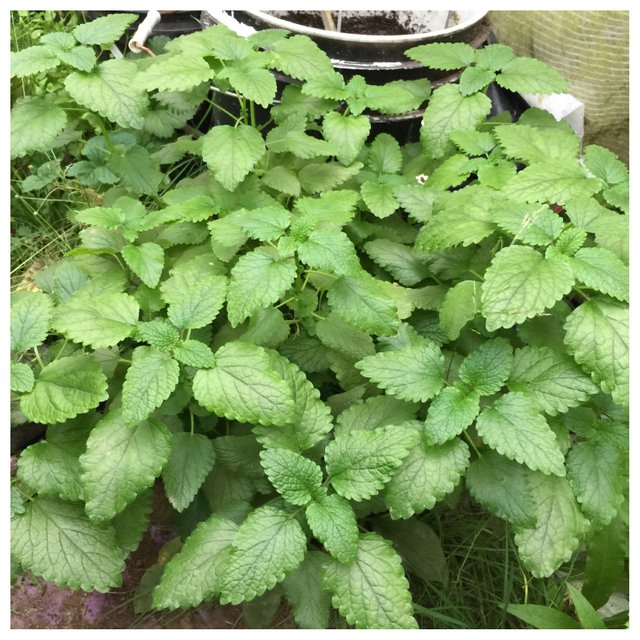 I started my lemon balm 7 months ago in my indoor greenhouse. I planted them in eggshells. I transplanted them two months later.
---
Well I went in to check my green house bare foot. I was walking around my table and something zapped me!
I thought it was a plant so I touched it and it zapped me again!
So I grabbed some gloves and pulled it.
I took it to my goats to see if they would eat it, I heard they would eat such things.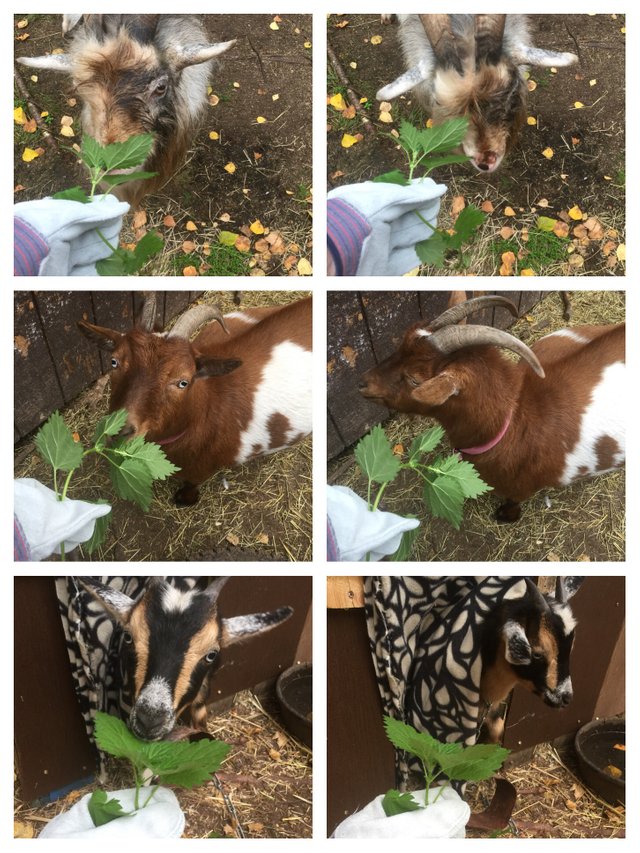 I know Sterlings face is gross 🤢
My goat said hell NO! Apple was pretty upset that I gave her it, she was making faces for a long while after she tried it. 🙁
So I took it to the burn barrel and headed back to the green house to find more, and I did.😕
I got better pictures too.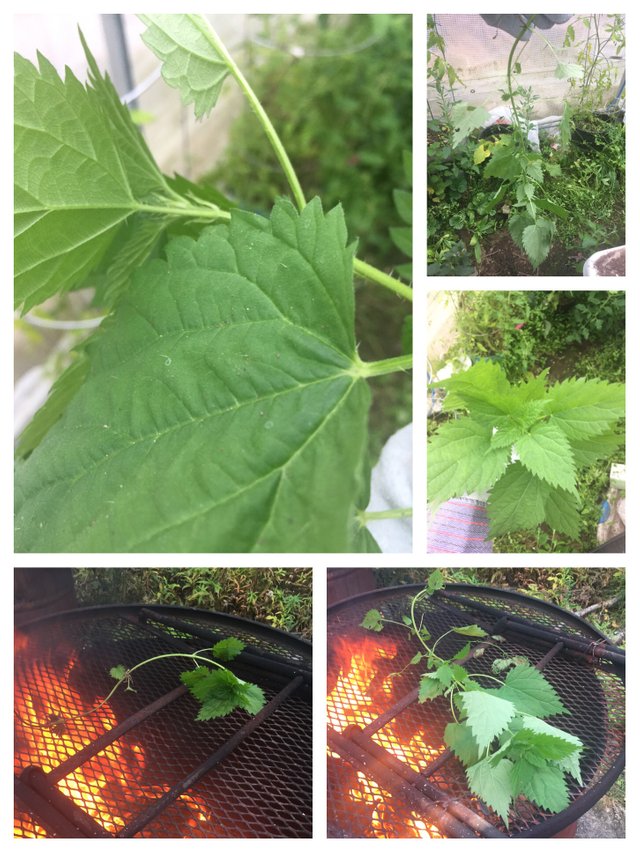 After killing the plant I double and triple checked the green house. It looks okay and safe for bare feet again.
---
So we started to prune the lemon balm plant.
This is before we pruned⬇️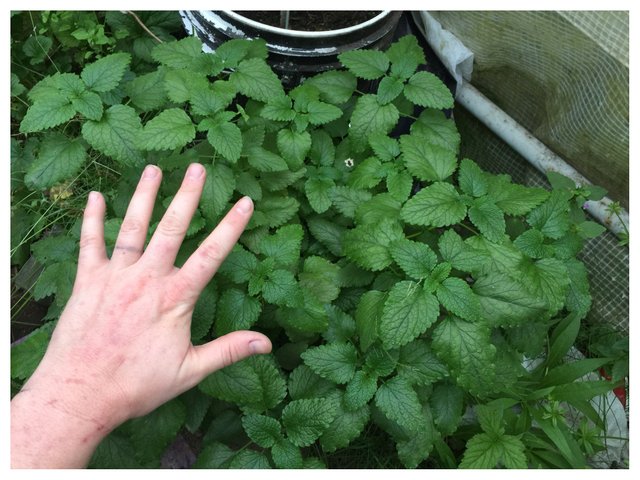 This is during and after⬇️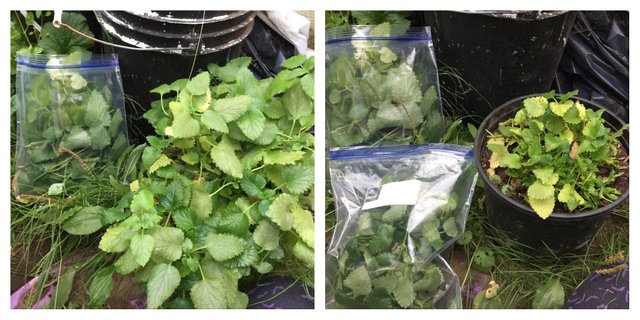 We got two gallon baggies full!
---
Now comes the tedious part, trimming and chopping.
I originally started the process at home, then realized we didn't have enough olive oil. So I was cutting in the car while the hubby drove to the store.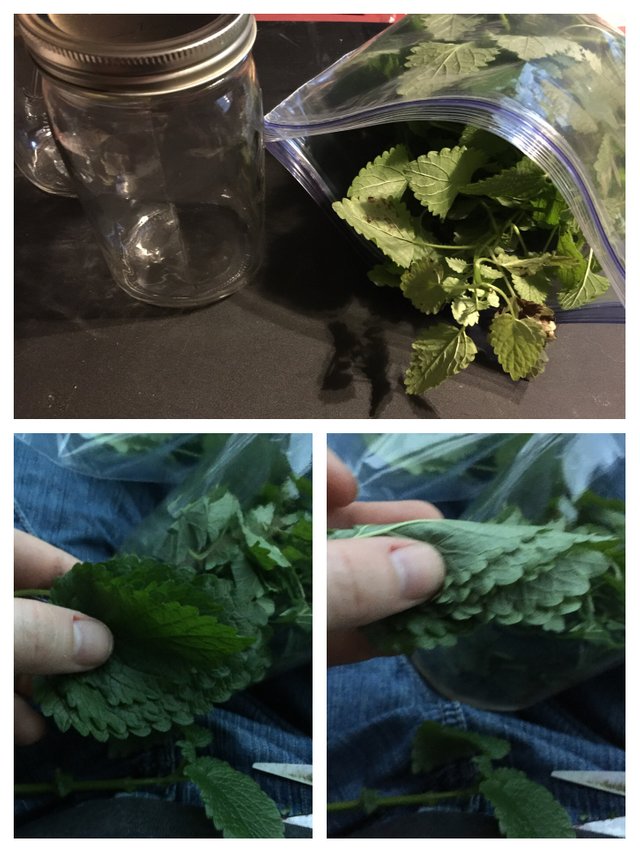 I found it was easier to to stack the leafs, fold them in half, then cut them.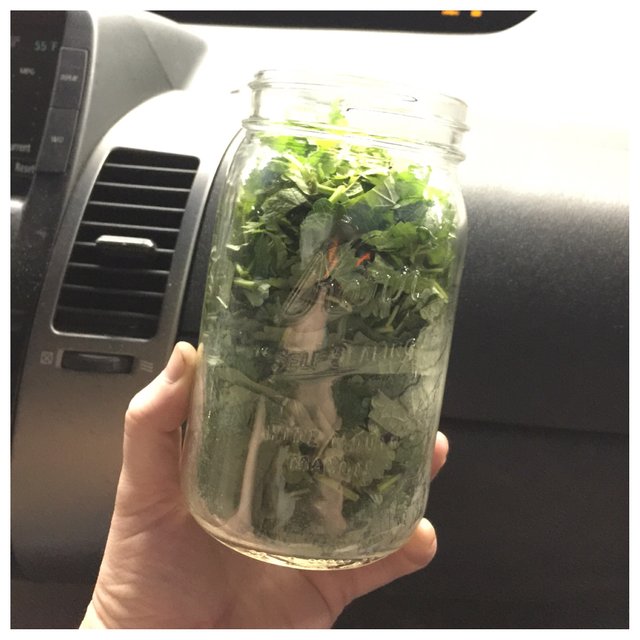 We ended up with three quart jars 😊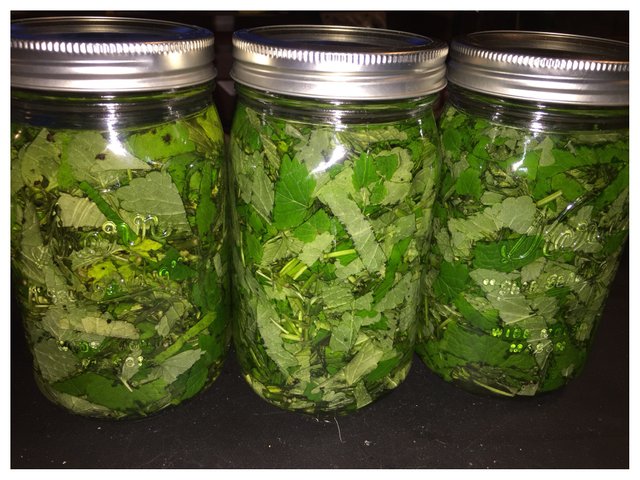 I plan on making creams and balms with the oil.
---
• All photos and content are our own. Please do not use any part of this post without our expressed permission. Thanks for not being a dick •