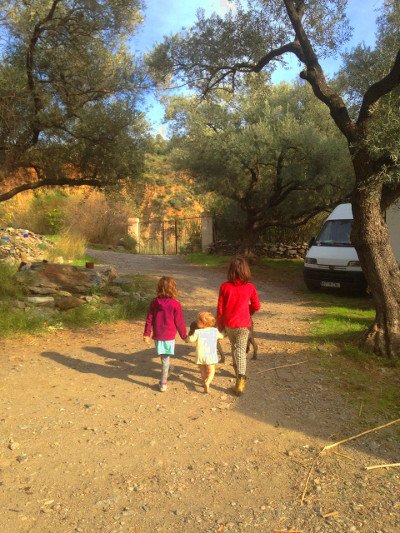 We all have our own ideas about how learning happens and for those of us who when through mainstream education, we may believe that the majority of what we learn has to be taught to us. Indeed our education was placed in the hands of others, where we were taught to listen and to obey.
Our introduction into structured learning, with the intention to set must of us up for a very structured way of life.
This may suit some. but it never suited me. I struggled within this system, where learning was expected to happen in the same way that it was taught. As though we are all made from the same cloth. With no room for exploration, no room to be different or unique.
From such a young age, being told you are not clever enough or bright enough, that you have to try harder. But what about just trying a different way, or be left to discover what way in which you actually do learn. It saddens me that this opportunity for learning about the diversity of humankind is still not being fully embraced.
Where children are still be measured up amongst others and where the idea of being a failure is so widely expressed.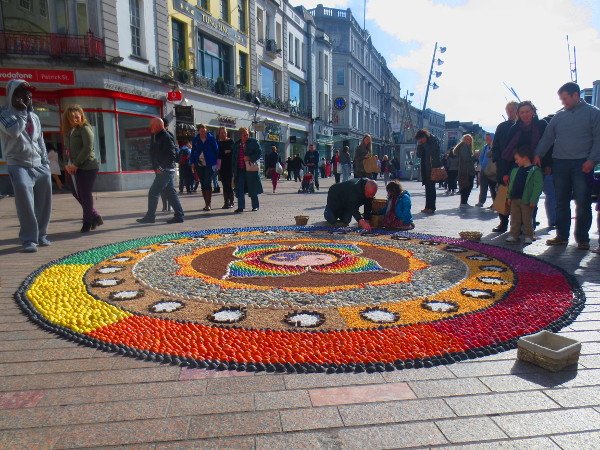 All children are born with an a huge desire and passion to learn, they are constantly observing and navigating the world around them from the time they are born (even whilst In Utero).
You just have to look at young children and witness the excitement that they express when they figure something out for themselves. They crave knowledge and the opportunity to learn life skills. They copy their parents and want to do whatever they are doing. They learn by observing and by then acting it out through play.
This does not change when they turn 5 or 8 or 12. It is through play that they continue learn how to interact with others and how to interact with their environment. I do not believe that children need to be taught, unless they ask to be, I have full confidence in my girls ability to educate themselves. I am witnessing it all the time.
They have the freedom to explore, to play, to create, to build, and to grow, unhindered by those who place doubt into their minds. Why would a child believe that they are incapable of something, unless they are told they are. They learnt to talk, to walk by themselves. My girls learnt to swim and ride their bikes by themselves, they didn't want my help because in their own words, they told me
I can do it myself
They are teaching themselves to read and write and I am available whenever they need me. They do maths everyday, because they naturally count and subtract. My middle child loves to do math and likes to make up her own sums which she gets me to check.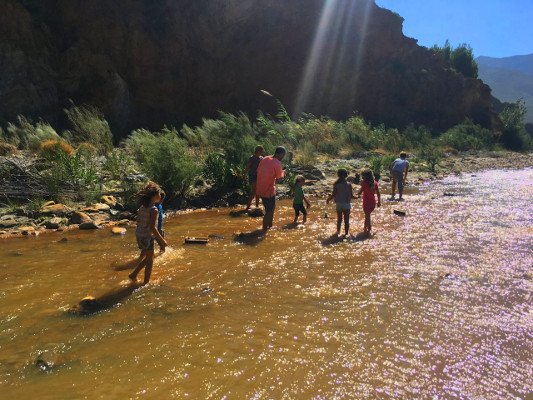 My eldest has been helping out at a local stables at the weekends and she has to read the to do list, because otherwise she would not know what to do. She did struggle for a little bit, because her papa made her doubt herself but we have worked through that.
The only structured learning they have had, is when they have requested it and also one time at a kids creative space that they go to 2 days a week.They have been learning how to build there and they had to pass a tool test, so that they can use all the hand tools safely. They are in the middle of building an outdoor art space and an indoor space for the library that will be there. All the kids decide where it will be and how the space will be utilized.
All the learning, that they do there, is led by them.
For me, it is really important that my children are in a creative and stimulating environment. That they have the tools they need in order to learn and to teach themselves. Living amongst nature is a priority for me and I think it really helps my children to have a strong connection to the natural world.
But there are also lots of wonderful opportunities for them here, we live surrounded by artist's, musicians, circus performers, natural builders, permaculture enthusiast's and loads more who have so many skills that they can share.
Children learn a lot from the world that they are exposed too and the only limits they have to their learning are the ones that have been imposed on them. Give them the freedom to choose, the freedom to discover and you give them the wonderful gift of self belief.
We are learning all the time, but what is it that we remember, is it that which was forced on us, or that which we sought out ourselves?
I asked my eldest who is 10, how she learns and she said
by doing it!
Which I think sums up my answer nicely
This post is my response to the @homeedders latest question "How do Your Children Learn?".