El Arca | The Ark | Un nuevo comienzo: Hive (A New Beginning : Hive)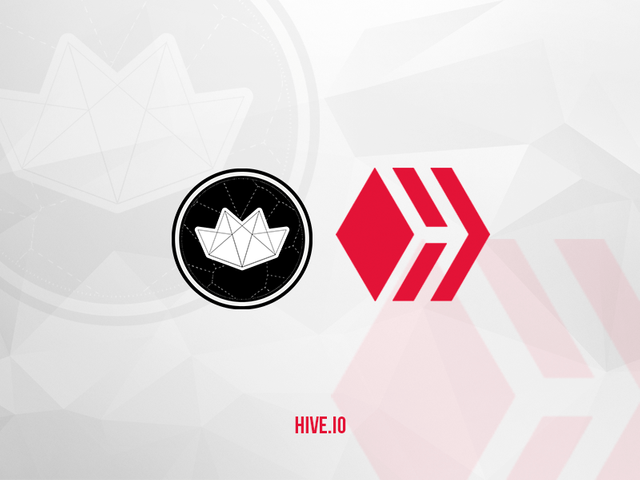 Como proyecto de creación y curación artística hispana queremos informar que hemos decidido seguir los deseos de la comunidad y mover nuestro proyecto a la nueva plataforma de @hiveio esto con el propósito de seguir fungiendo como una comunidad que tiene como base la libertad y las buenas costumbres dentro de una blockchain descentralizada, cuestión que ha sido puesto en duda en la blockchain de steem debido a las recientes acciones de Justin Sun y Steemit Inc.
El arca a sido un espacio que a contado con diversos apoyos en un largo
periodo de más de 2 años de funcionamiento, en donde hemos visto crecer a usuarios hispanos y mejorar en todos los ámbitos de su proceso artístico utilizando herramientas puestas a disposición no por una persona sino por el esfuerzo de desarrolladores y proyectos a lo largo del mundo y a su vez brindando curaciones mediante @stellae.
Nuestro objetivo siempre será formar parte de lo que consideramos correcto y es por esto que vemos necesario tomar esta acción. No toleramos ninguna muestra de autoritarismo. La descentralización es la base de cualquier blockchain y queremos que siga siendo esta.
Esperamos poder tener un buen recibimiento en @hiveio y que el proyecto siga creciendo para el bien de la comunidad.
---
English
As a project of creation and Hispanic artistic healing we want to inform that we have decided to follow the wishes of the community and move our project to the new platform of @hiveio this with the purpose of continuing to function as a community that is based on freedom and good customs within a decentralized blockchain, an issue that has been put in doubt in the blockchain of steem due to the recent actions of Justin Sun and Steemit Inc.
The ark has been a space that has had various supports over a long period of time.
period of more than 2 years of operation, where we have seen Hispanic users grow and improve in all areas of their artistic process using tools made available not by one person but by the effort of developers and projects throughout the world and in turn providing healing through @stellae.
Our goal will always be to be part of what we consider right and that is why we see the need to take this action. We do not tolerate any show of authoritarianism. Decentralization is the basis of any blockchain and we want to keep it that way.
We hope to have a good reception at @hiveio and that the project continues to grow for the good of the community.
---
Anunciando el lanzamiento de la blockchain HIVE
@alarconr22.arte
@alcidescadiz
@alejandra.her
@alinsonchangir
@anasuleidy
@andreasalas
@aremontilla
@arquitectojm
@artmedina
@avellana
@belkisa758
@betzaelcorvo
@blanca56
@bloggister
@bonzopoe
@capp
@carolinacardoza
@cetb2008
@connor-russo
@danielvehe
@darkfemme
@davidsuarezms
@daysiselena
@dulce160
@edmundocentenor
@edwardstobia
@eleazarvo
@elgranpoeta
@elieserurabno
@elisonr13
@equipodelta
@estefania3
@esthersanchez
@eugelys
@evagavilan
@exoelias
@ferjart
@fmbs25
@francisftlp
@frankches
@fundakantoria
@gaborockstar
@gardenofcarmen
@gregorior
@grisvisa
@helengutier2
@historiasamorlez
@hugo1954
@inici-arte
@janaveda
@javyeslava.photo
@jcrodriguez
@jennyzer
@jesusmedit
@jonaira
@jordangerder
@joseda32
@juancar347
@juanmanuellopez1
@kadoshmenorah
@kathe-art
@kirito-freud
@lechkalart
@leticiapereira
@leveuf
@lionsaturbix
@lourdeshd6
@marlenyaragua
@mayvil
@mballesteros
@miguelbaez
@miguelmederico
@mirandasaurio
@monster-one
@nachomolina
@nancybmp
@nancybriti
@nathyortiz
@neladepablos
@nestorgarcia
@noeliazul
@oacevedo
@oneray
@origen1618
@orlandogonzalez
@oscarina
@oscarps
@oscurocactus
@pablo1601
@rbalzan79
@revivemyheart
@ricardomello
@richjr
@robinsonlgil
@rpcaceres
@sacra97
@sawcraz.art
@sincroniadivina
@slwzl
@sol25
@sweetval
@syllem
@tahiaarq
@takeru255
@tefyart
@teresah
@tesmoforia
@txatxy
@uncafeyalgomas
@universoperdido
@variedades
@vickaboleyn
@victartex
@vikvitnik
@volcandemorcilla
@writertales
@yiobri
@ylich
@zaxan
@zhanavic69

Enlaces de interés:
Proyecto El Arca "The Ark Project" | 2019 RoadMap + Actualizaciones "Updates".
Powering Up con Steem Monsters. | Equipo de Curación STELLAE | STELLAE Curation Team. | STELLAE Curation Team | Project Updates
Unete a nuestro proyecto | Join our project:




Apoya al equipo de Curación Stellae | Support curation team:
Delegate 25 SP | Delegate 50 SP | Delegate 100 SP
Delegate 250SP | Delegate 500SP | Delegate 1000SP
Sigue nuestro | Follow our trail de curación (curation trail)
Haz un donativo al proyecto enviando cualquier cantidad de STEEM/SBD a @elarca
(Make a donation to the project by sending any amount of STEEM/SBD to @elarca).
Dona cartas de Steem Monsters a @elarca.play (Donate Steem Monsters cards).