🍝 🍝 🍝 White Spaghetti (화이트 스파게티)
🍝 White Spaghetti (화이트 스파게티)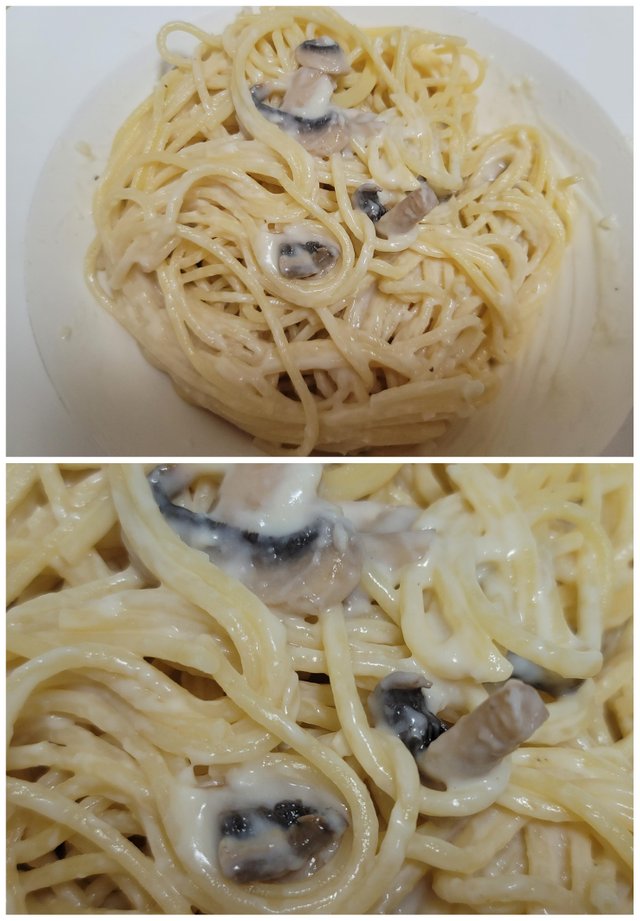 오늘 밤 저는 하얀 스파게티 소스를 만들기로 결심했어요. 이 유투브를 보면서 만들 수 있을것 같아서 해봤어요.
Tonight, I decided to get crafty and make white spaghetti sauce. I saw this video, and I thought it was easy enough to make.
요리법 recipe
1 spoon of butter
2 crushed garlic cloves
1 spoon of flour
2 cups of milk 🥛
Stir on low heat until thick, getting all the lumps out.
(약한 불에서 모든 덩어리를 풀려서 걸쭉해질 때까지 저으세요.)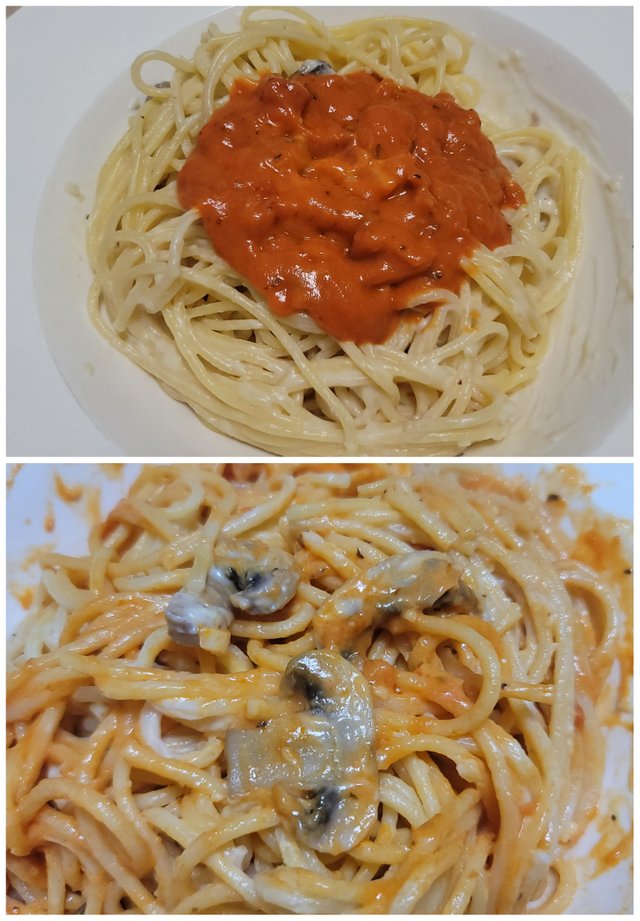 소스를 많이 만들었는데 충분하지 않았어요.ㅠ
레시피를 심지어 두 배로 늘렸어요. 그런데 다음번에는 레시피를 3배, 4배 정도 해야겠어요. 그래서 결국, 저는 일반 캔 스파게티 소스를 위에 얹고 섞었어요. 주황색이 되었어요! 좀 이상했지만, 매우 맛있었어요.
I made a lot of sauce, but it wasn't enough.
I even doubled the recipe. But next time, I should 3x or 4x the recipe. So in the end, I added regular canned spaghetti sauce on top and mixed it up. It became orange! It was weird, but very delicious.
Rating: ☆☆☆☆☆☆
6 Stars out of 10
10점에서 6점