Steem Cameroon Community General Announcement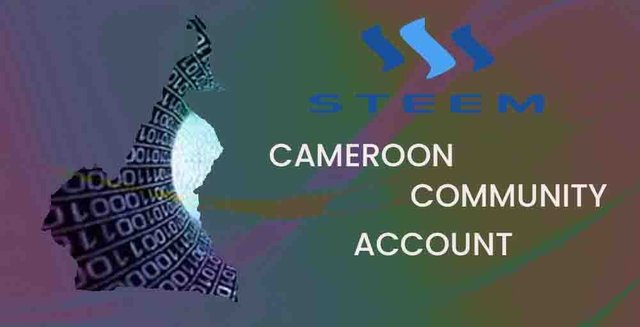 Steem greetings,
It's been a long Steem journey getting to where we are but a longer journey awaits us. Our goals have not been attained but the increasing number of Cameroonian steemians is very encouraging.
The Steem Cameroon Team is glad that almost all Cameroonian steemians have reaped benefits from Steemit that include Steem Power and Steem/SBD which they have either withdrawn or reinvested in Steemit. However, we regret that a handful of us have powered down our accounts. The past is past and the present and future are what we have now and this explains why we are setting up new rules to guide our community as we journey to 100K SP.
It's a long road but we believe we can hit 100k SP sooner than we expect. We have held a series of meetings and have created a new set of rules that will guide us towards our road to 100k SP.
---
The first and most important issue we deliberated upon and adopted a resolution was about Membership. We resolved that to be a member of @steem-cameroon, the Cameroonian steemian must delegate SP to @steem-cameroon.
Cameroonian steemians have till Monday 17th May 2020 at 11:59PM to delegate to the @steem-cameroon account to be considered as members. The link below will walk you through on how to delegate to Steem Cameroon Community Account.
Newbies less than 01 month old on Steemit are exempted from this delegation initiative meanwhile Steemians older than one month having issues relating to this should contact the Steem Cameroon Team.
Cameroonian Steemians and foreign nationals who are not members of the @steem-cameroon community shall set 25% of their post payout reward to @steem-cameroon as suggested by the steemit team before posting in the community.
Besides the membership resolution, we are calling on all Cameroonian steemians to;
To support us trend our community on Steemit. They can do this by using the #cameroon tag on all their posts, posting to our community, resteeming our posts, etc.
Be supportive by upvoting, resteeming and commenting on Cameroonian content
Never plagiarize content
Carefully read and understand contest rules before participating in the contest.
Steemians should contact the Steem Cameroon Team before organizing a contest in the @steem-cameroon community
Benefits
We know you're definitely asking questions about what you stand to benefit being a member or guest of @steem-cameroon. While we all are trying to build the community account;
Your post will have a chance of getting an upvote and resteem from the Steem Cameroon Team as well as from @booming
You have the chance of participating in some strictly organized contests within the community.
You have the chance of organizing personal contest in the community.
More benefits will follows as we continue to build our community. We understand Steemit is a free world, but we want you to know that communities are run by individuals and made up of individuals; hence the need for rules to be followed.
Keep steeming!
Steem Cameroon Team
---