100 DAYS OF STEEM: My 33rd Diary Game - 28th June 2020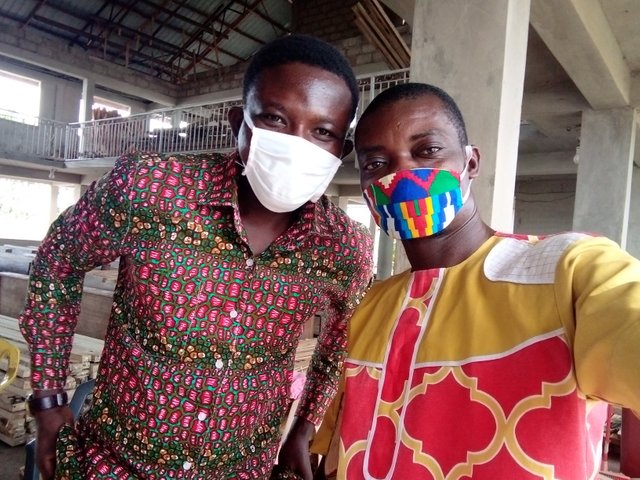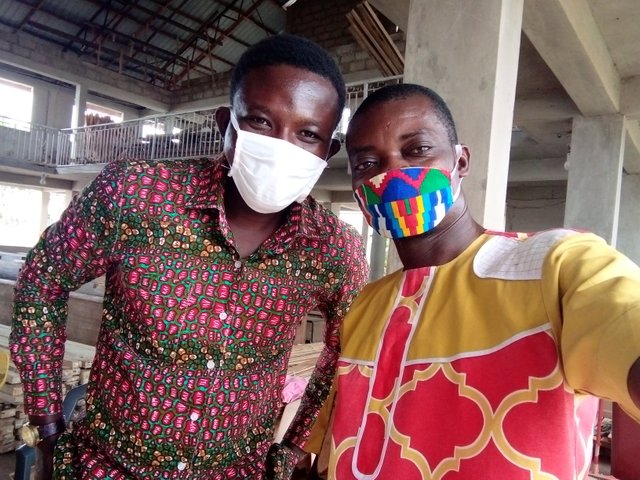 Today is my first day at Church when the ban placed on gathering of any form of Church activities was lifted. Yesterday, I updated you on my 32nd Diary post that I was revising some Bible verses, since it had been a long time I read my Bible. When Church activities were resumed, the actual time of 3 hours for all the Church activities have been cut down to barely 1 hour, including the writing of names, checking of temperature levels of the congregation and washing of hands with running water, everything has been fixed.
So, when I woke up from bed, I didn't delay at all. I brushed my teeth. I bathed my young boy in order to support my wife to hurry up. I then pressed on my clothes and my wife own. I took my shoes and polished them. I was then waiting for my wife to finish bathing so that I also take my bath.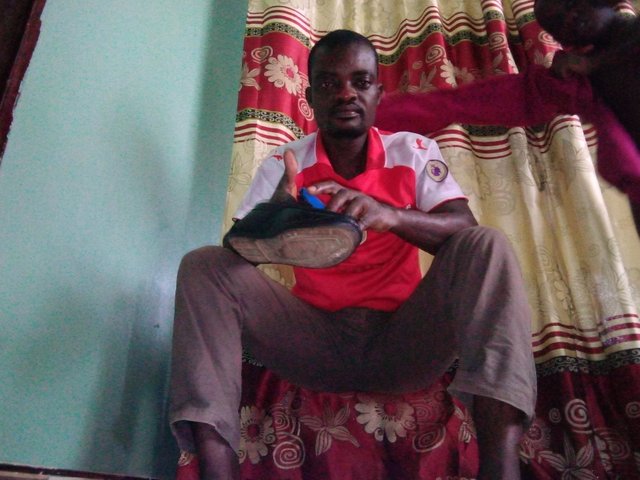 For the current modalities given to us by Government, children are not allowed to attend churches. So, I had no problem of dressing the children or waiting for them. Their mother will send them to their Grand Mom and leave for her Church. Even both of us don't attend one Church, but we are the same denomination of Methodists. As I was bathing, my wife and children were also eating. When I finished bathing, they had also finished eaten and even dressed up. Because I didn't want to waste much time at home, I decided not to eat, since the service ends at exactly 1 hour, which I can survive till we close from Church. My wife and I departed.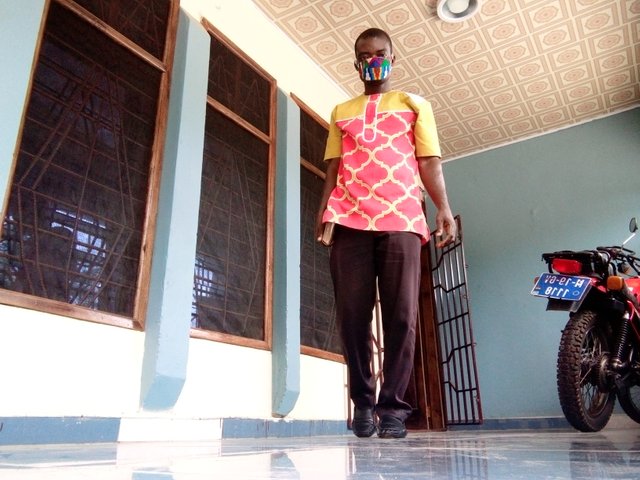 On my way from my house to Church.
When I reached the Church entrance it was exactly 9:30 and the second service hasn't ended. A lady at the entrance attending to Church members to make sure they wash their hands and apply the sanitizers told me to wash my hands and enter. It was just few minutes for them to finish, I heard them making announcement. So, I told her that I will join the 3rd session/ service. Not knowing that the 3rd service attendance has been poor so they have combined the 2nd and the 3rd service together. But one Church member told me to wait. I went to the Church member in charged of writing names and taken our body temperature with the thermometer. He is called Okyere Nti, I wrote my name and he took my temperatures. It was 36.7°C, which I thought it was normal.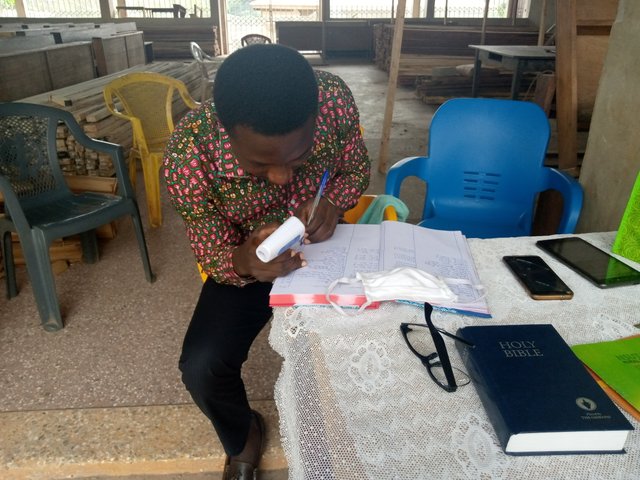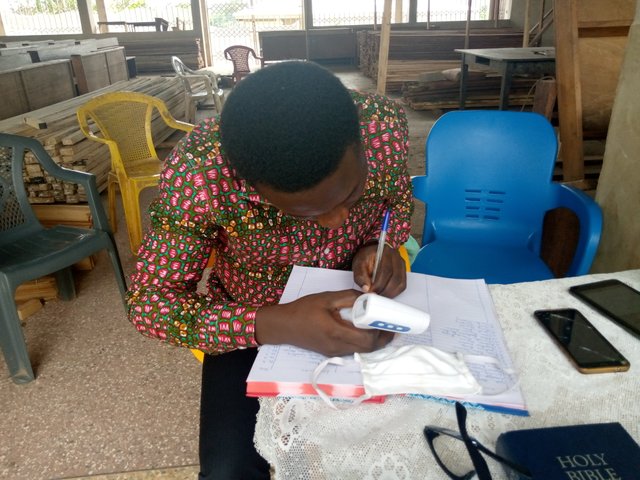 That is Okyere Nti writing my name in this image displayed.
After writing my name and taken my body temperature, I waited small. The second service was then closed. Surprisingly, it was me alone. But the preacher said no problem, she will preach to me, far as I have come. She is our Pastor's wife( Osofo Maame). I went in and sat in front. I normally prefer the back seat, but it was me alone, so I had to sit in front. We began with intercessory prayers and forgiveness prayers. Since we were using only 1 hour, she escaped so many things we used to do as Methodists. We did not do praises and adoration. She straight away began the preaching. She led me read Matthew 10:40 which relates to the Theme of Methodist Church Ghana - "Sacrifices." She delivered the service to me. It turned out to be more of teachings than preaching, since I was the only person she was preaching to. After the sermon, she prayed to close the Church service. Offertory was option, but I donated something little to support the work of God.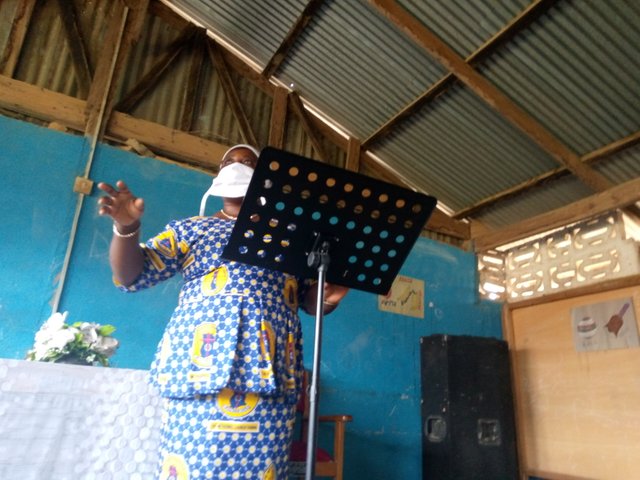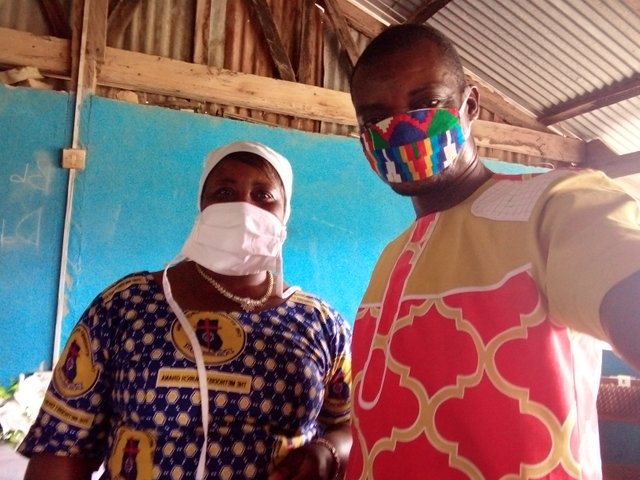 Sofo Maame and I in a selfie.
Where we met was the Sunday School classroom, our Chapel is under construction. It has given to Carpenters to complete the ceiling. I saw many projects ongoing in the chapel. This is a huge sum of money that we need to complete this building. I saw these plenty wood for erecting the ceiling, and making scaffolding. Osofo chatted with me on how they are working tirelessly to complete the ceiling first. This has cost them to borrow money at Bank to continue, since their estimation couldn't meet their target. I think I could help, if all things be well with me, but not yet.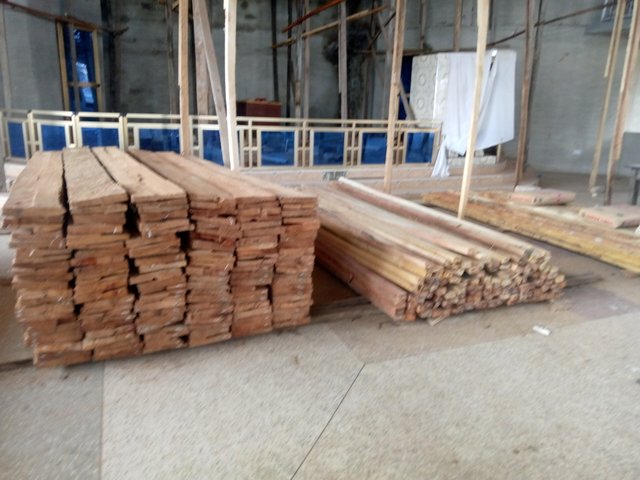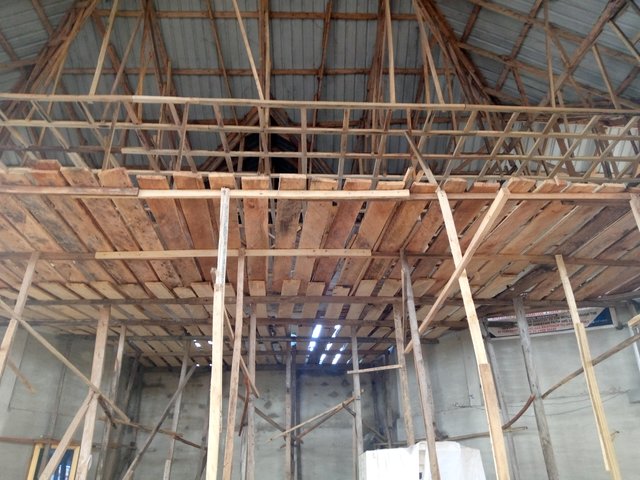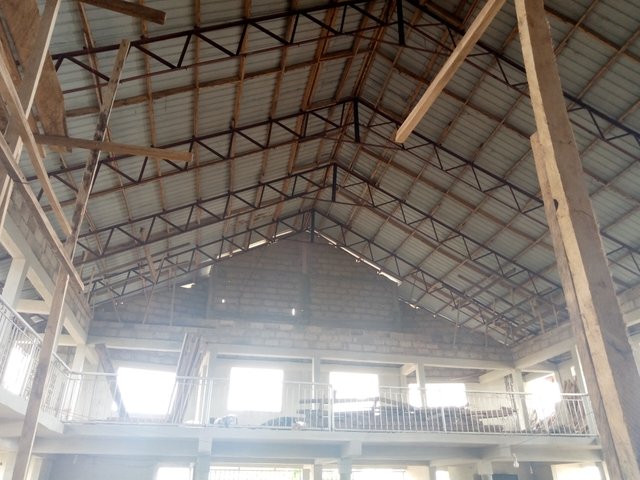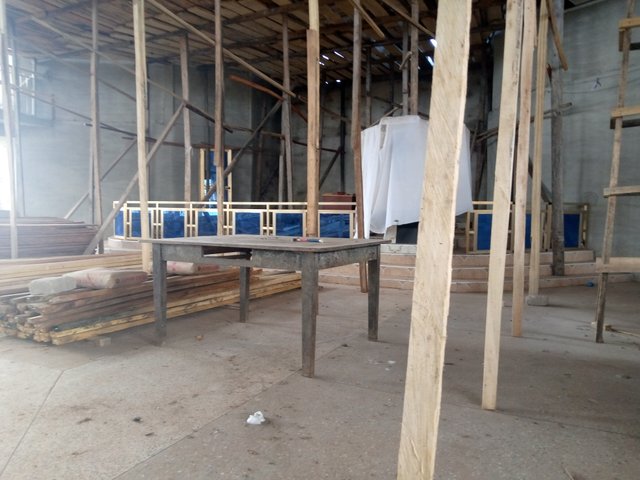 Guys were very happy to see me today, since I quit going to Church before the Lockdown. This was some personal issues. So, they felt like chatting with me the whole day, were four sitting there chatting: I, Okyere, Thomas and Charlotte. Everybody was interesting to have a shot with my Tecno Spark 4 KC8, ever since I launched it they haven't seen it. They said its camera is nice.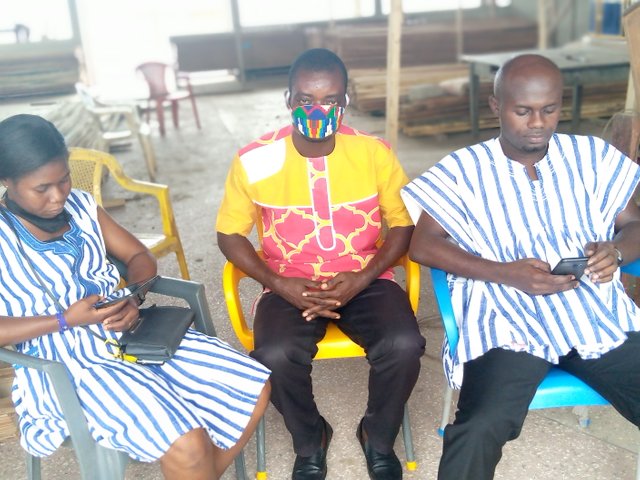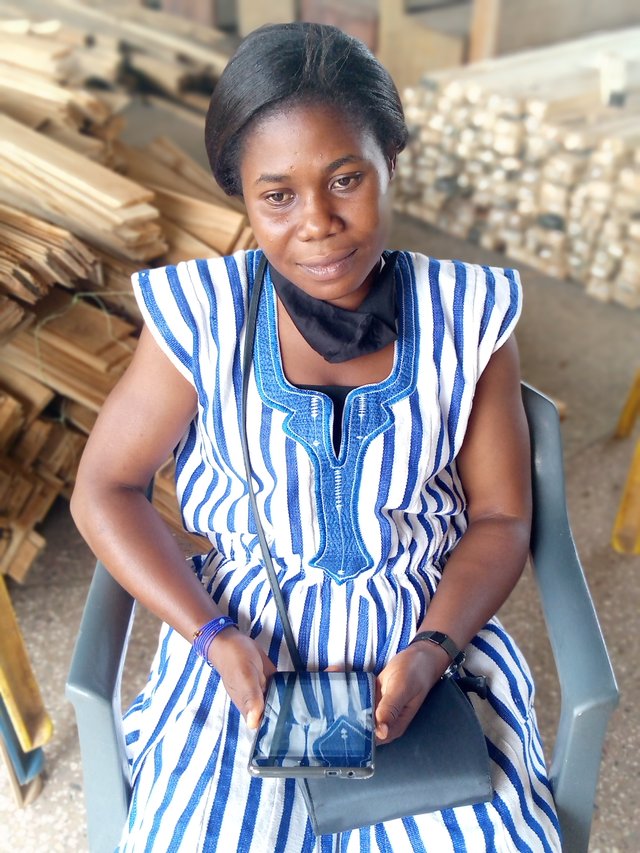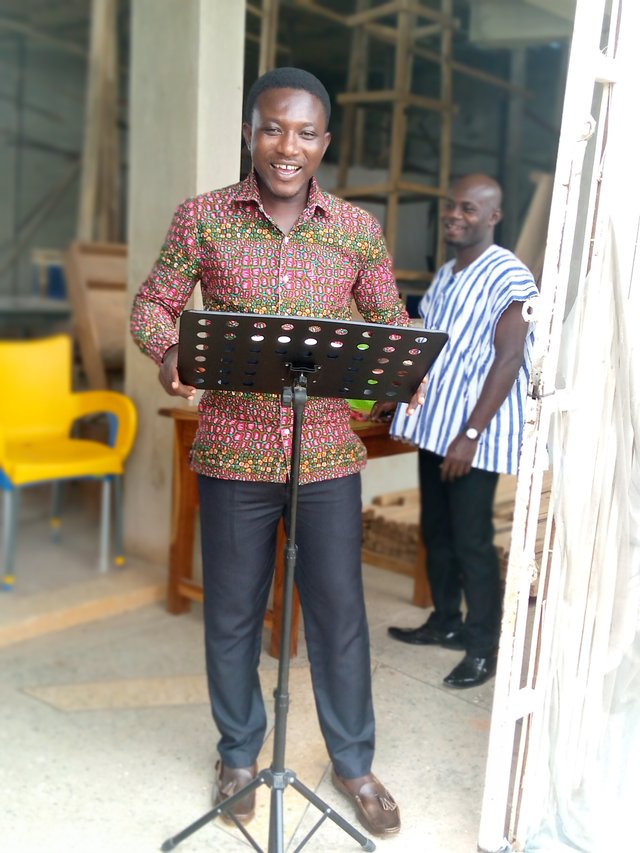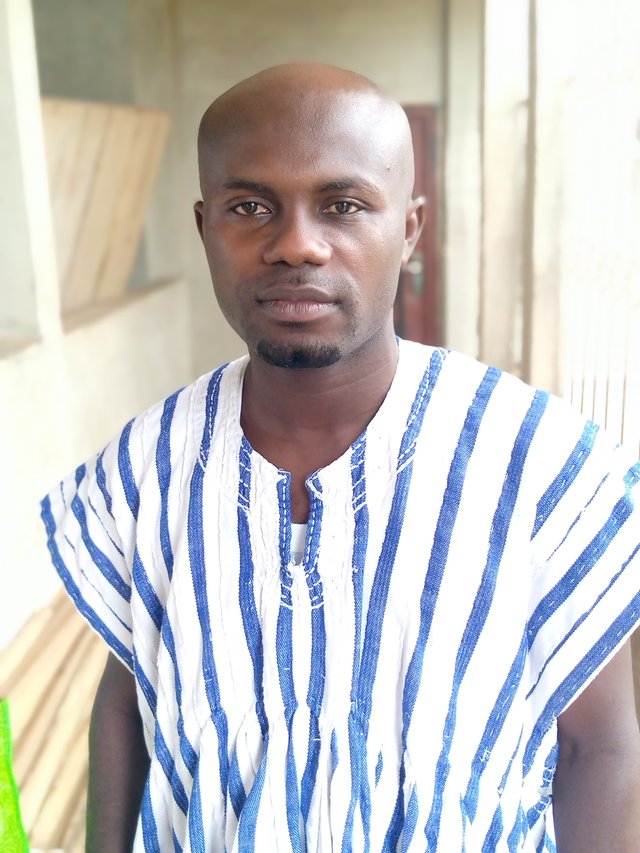 Because of observation of social distancing we don't stay at one place for long. We departed to our various homes, we have next week to share more fun in Church. It was just a nice encounter with friends today. I came to the house when my wife and children haven't yet arrive. I had my last shot for the day. Oh no, last I forget, I had to take part in the ongoing Contest of #spud4steem organised by @steemingcurators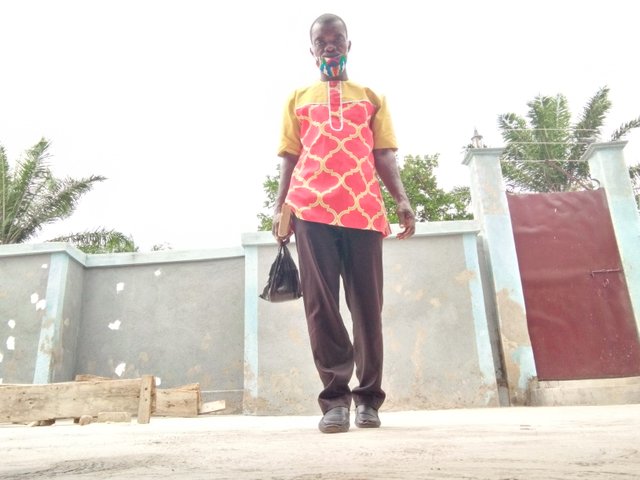 I relaxed for a while and began my art work prior to the #spud4steem organized by @steemingcurators. I sketched on a piece of a cardboard with pencil. I use pen for final sketches in order to be well visible. I painted with different water colors. It portrait Father Christmas holding #spud4steem. I finished everything around 4pm and posted to Steem Blockchain before my wife and children came. You check my are work for #spud4steem here.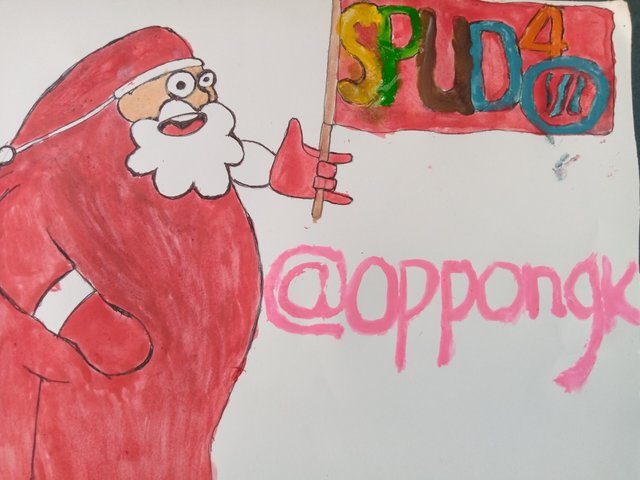 https://steemit.com/spud4steem/@oppongk/spud4steem-my-art-work-father-christmas-steem-power-up-day
Thanks to my proud Sponsors in Steem, they are many:
Steemit Team

All Curating Team

All Steemians