Still Staying At Home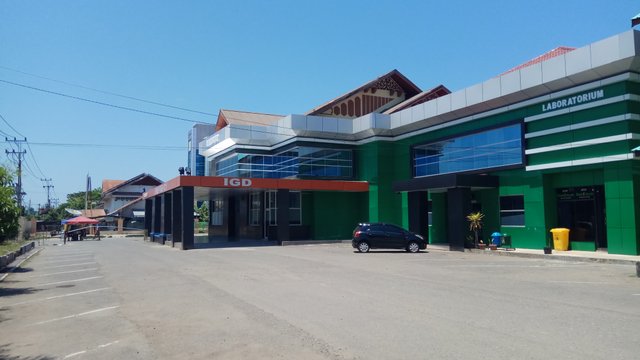 These two days I get rations off from working in the hospital. So it is in accordance with current government recommendations to stay home to prevent coronavirus infected or transmit coronavirus to others. I am one of the people who are very susceptible to being infected with coronavirus and transmitting it to others, because I am currently working as a health worker in a hospital, precisely as a radiographer. Almost every day I do a thoracic examination for patients who suspect infected with coronavirus.
As such, I have the potential to become infected with coronavirus and infect others, so that if I am not working shifts, I should stay home for quarantine. Before going home from work I also always washed my hands and cleaned parts of my body. Likewise when I got home, before touching my children and wife, I washed my hands first, replaced clothes and showered. The clothes I used earlier I immediately washed and I dried in the sun.
All this I do so that I am free from being infected with coronavirus and not become an intermediary that transmits coronavirus to others, especially to my children and wife. To date we have treated around 12 patients with suspect coronaviruses and one of them has tested positive for coronavirus. But the patient it is died several days ago. So with the positive patients already infected with coronavirus, we have become more alert and more careful in working to serve patients.
I really hope for your support and prayers from all my friends at Steemit so that I am always in good health and can continue to work in serving patients who need radiology services, especially patients suspected of being infected with coronavirus.
I want to share this content with @xpilar, @tonyz, @gidlark, @r2cornell, @streetstyle, @cjsdns, @michealb, @wisdomandjustice and others.



5154