Our work for @art-venture Project supporting Visual Art on Steem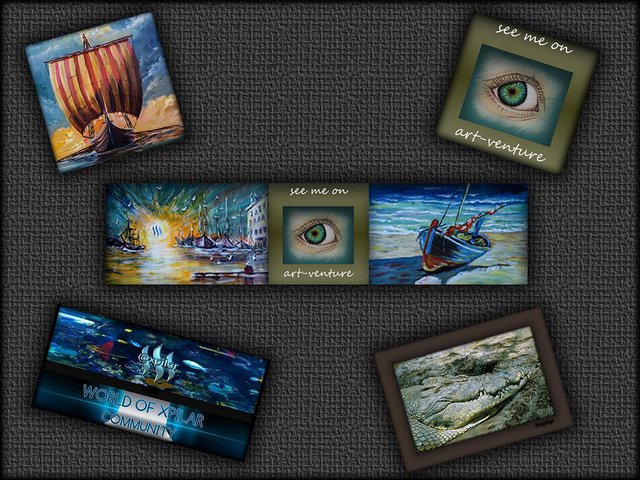 Hello my dear Steemians,
*
Today we wanted to tell you more about our daily work in search for Visual Art creators. You all know that @art-venture is created with the aim to support the users who love Art and the beauty of Photography.
Slowly but surely we are grown with the help of our community "world of xpilar" and we are happy to see more and more new faces.
We are searching through the whole Steemit blockchain and try to find interesting original Art creators. Every time we see the users who definitely need a bit of spotlight like these who we wanted to present you today.
---
@unyimeetuk
---
I know @unyimeetuk already last couple of years, although he had some break in posting for short time. Every post of him has something to tell. Reading this post, I can understand why he made this drawing. It is about our life, how it could be easy to erase the life of anyone and women are the weakest part that often victims. That has inspired @unyimeetuk to do the drawing. He is realistic art artist and this is his Payout after 4 days of posting: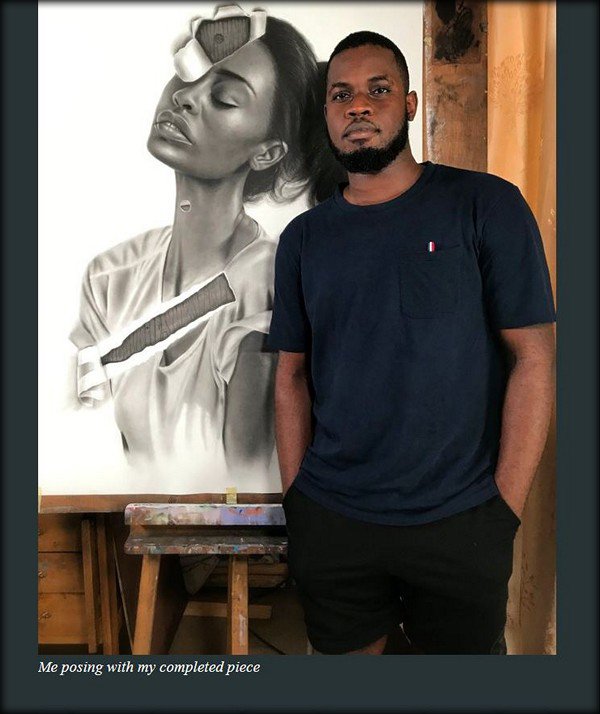 That is why we have given his support with @art-venture account and nominated to @booming support.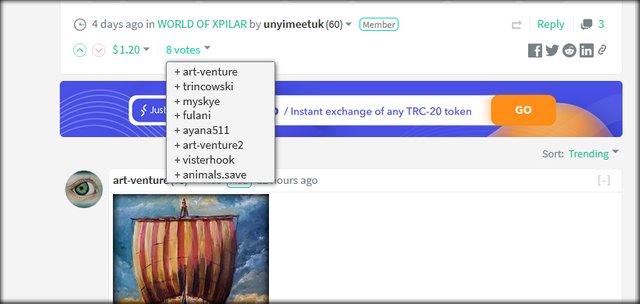 ---
@rajuart0
---
Gishal Rohana who creates his Art using airbrush, he is from Sri Lanka and a new user. Not many using airbrush but the works he does look really nice. Therefore seeing that after 3 days his post payout was still Zero, we decided to give him support and also added him to nominated for @booming.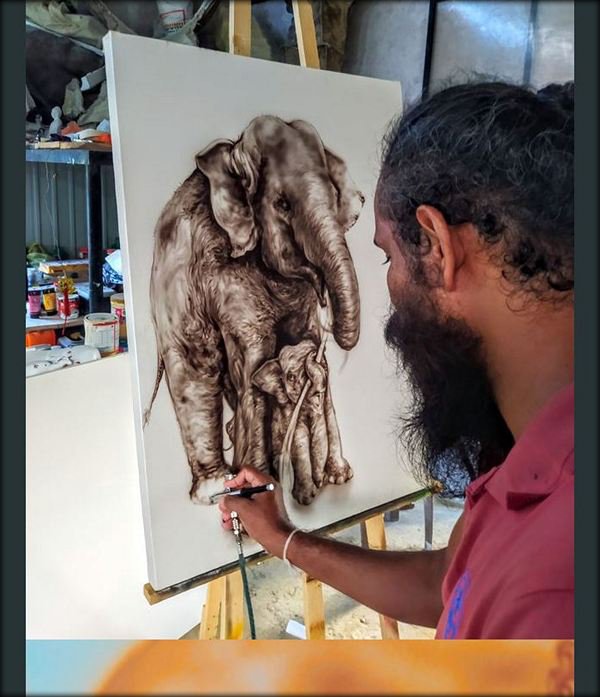 ---
@piotrgrafik
---
Another artist who we wanted to present you is @piotrgrafik, who is constantly creating digital and traditional art. This work of doing anti-hero showed good use of contrast between light and dark colours, that gave at the end such impressive effect.
This time too we were not satisfied with end result and Piotr is included in our Magazine.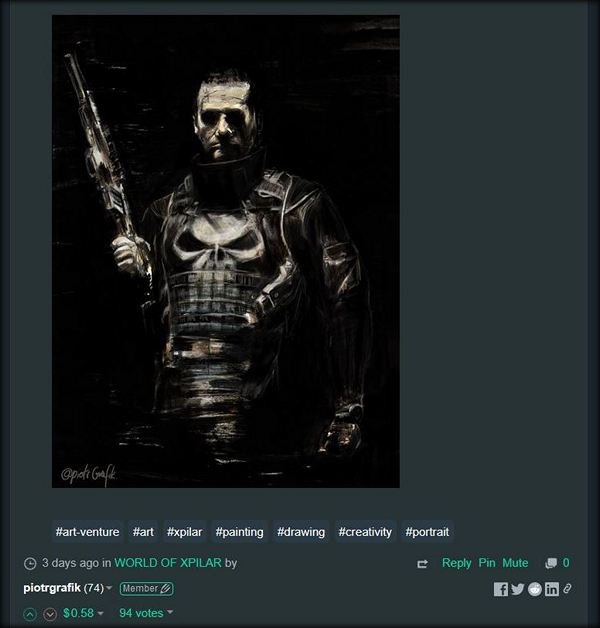 Normally 24 hours after we issue our Magazine we visit the blogs of showcased users just out of curiosity to find out if anyone visited them. To our disappointment it is often there were no other comments or upvotes.
With creating @art-venture Magazine we would like to introduce you to each other, so that at least you can support each other even with some comment and we will support you with our Upvote and to nominate those of you who posting exclusively on Steemit for Community Support Program @booming support that is running by the Steemit Team.

*
---
CURATION TRIAL @worldofxpilar
---