I suppose that I should continue writing about my big trip that I took last September. I believe that I left off right at the Idaho border.
Here I am on the Idaho side looking back across the river to Washington. The scenery was quite nice.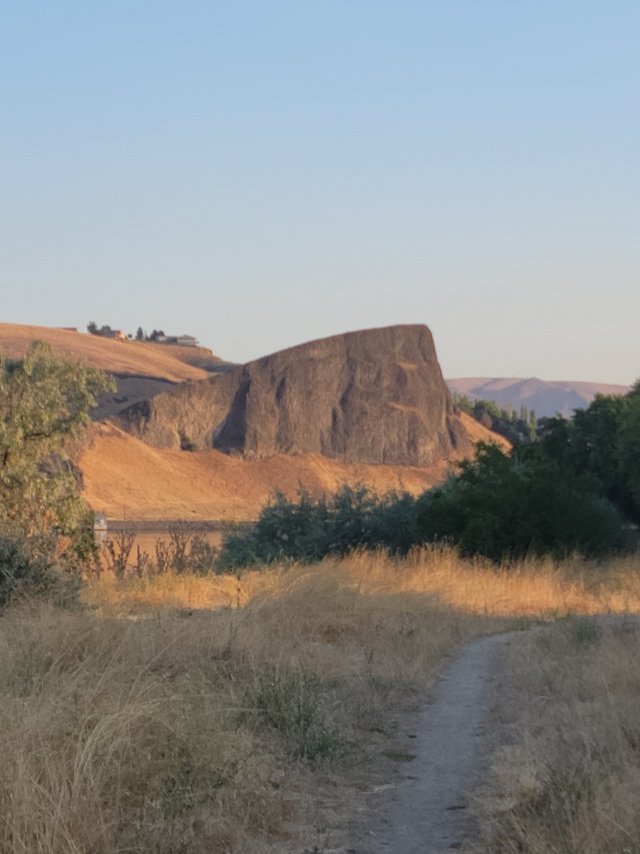 I found this interesting juniper bush at the campground. I can imagine all sorts of wild animals would be happy to make their den under there. Who knows, maybe there is a bear sleeping. I better keep my distance.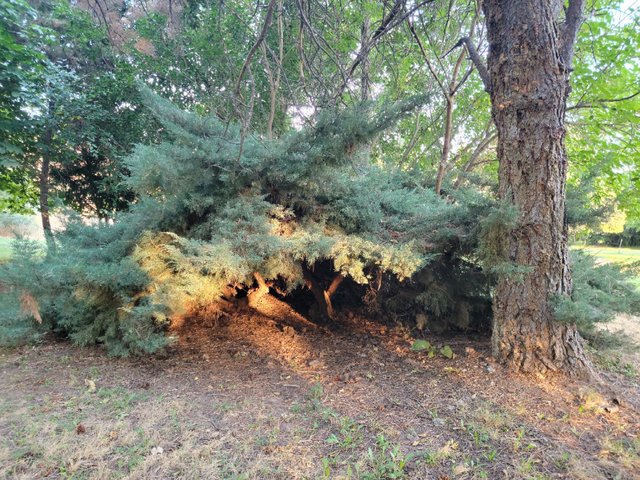 Idaho is an extremely beautiful state. We chose to take the less travelled highways so that we could enjoy the scenic beauty.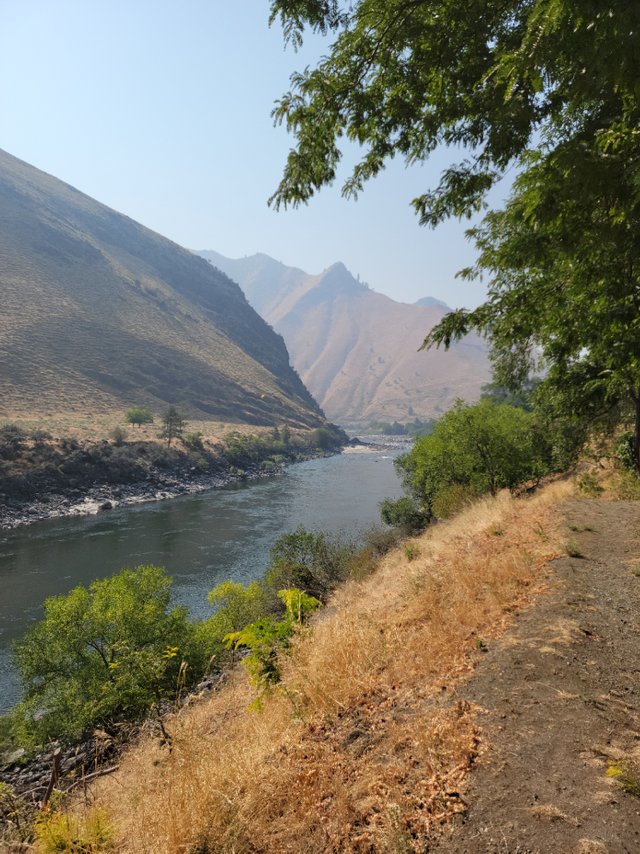 The highway we chose took us south alongside the river. Every place was lovely and quiet.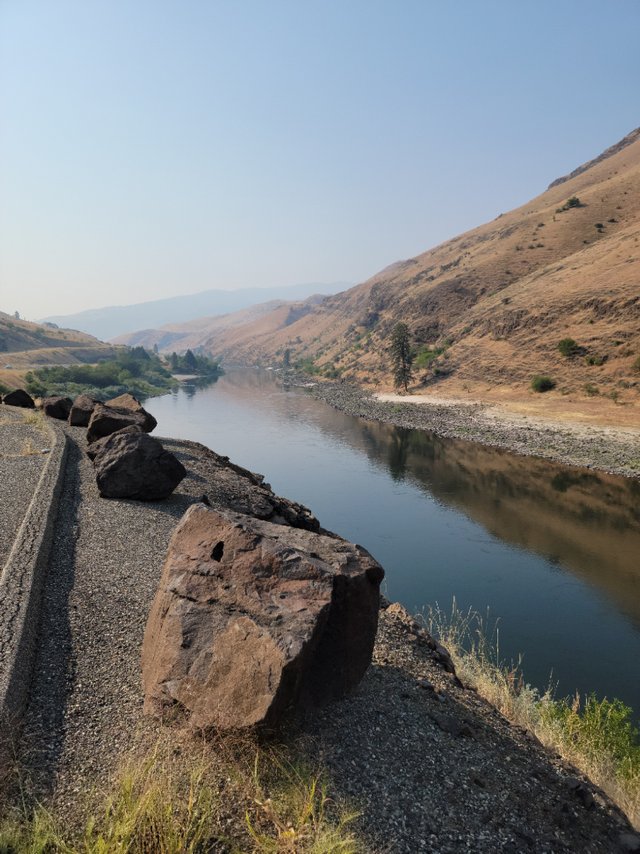 We did take a couple of ill-advised turns that nearly led to divorce. We managed to get through it, however.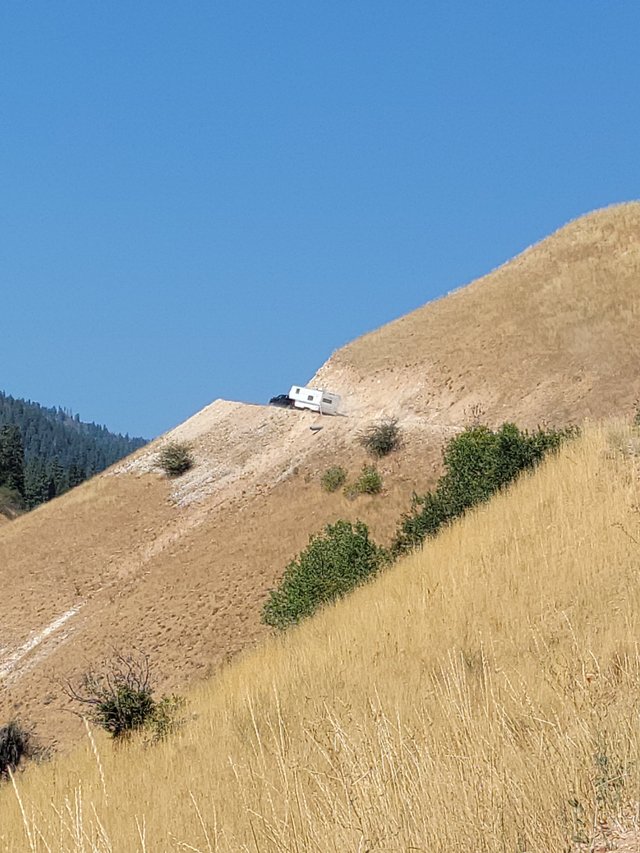 Some of the terrain was sad. Many trees were dead from pine beetle infestation, and there were many stands that had caught on fire. This leaves little but blackened sticks across the hillsides.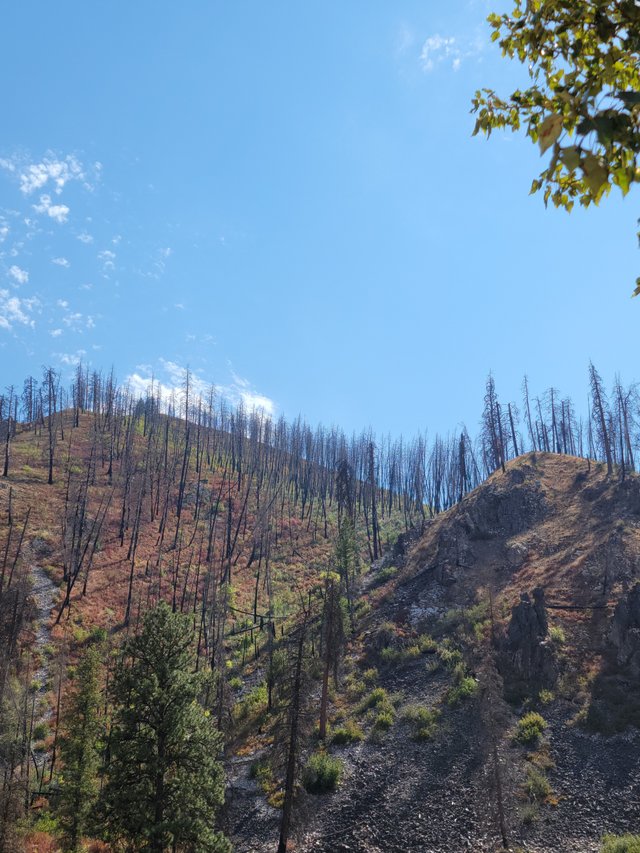 We kept on truckin' though. Our goal was to make it to the natural hot springs pools. I will tell you about that next time.
This is a 100% #steemexclusive POWER UP! post for #club100