#Monday Motivation: Take That Step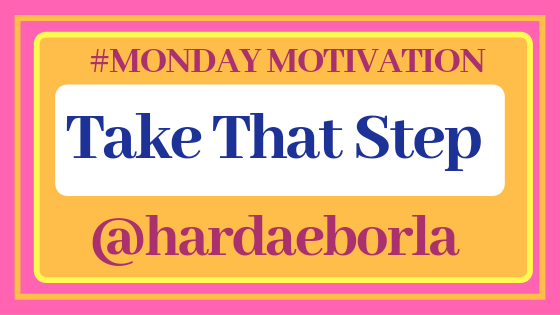 Everyone!!! I hope you are having a great time over there? It's really nice to see you visit my blog today and I must say I'm really happy to have a great personality like you visiting my blog today 😊. Thank you once again 💕
As you all know today is another lovely Monday and I'm quite sure everyone of you know what I do on Mondays like this. This is actually a part of the week I post motivational content just to brighten your day for the week and I hope you'll definitely feel motivated after reading this.
I don't really know if you've actually been in a situation whereby you set some particular set of goals (I mean greater goals here) and you tend to have that feeling or thoughts about if you can really achieve such ambiguous goals. The goal(s) may look extremely very difficult or too big to achieve such that you tend to think if it's really possible for you to achieve such goals maybe due to your age or probably due to the little resources you have or due to your limited or lack of finance.
The truth is that almost everyone of us do experience that kind of great thought or imagination which has to do with living a good life, buying a new car, owning a new house, making more money and many others. Sometimes in other to experience this kind of lifestyle, we definitely need to set a goal and we must also strive to achieve that goal. This is why setting goal(s) is extremely very important whenever you hope to achieve something in life. This is why you must always ensure to set that goal and start developing your plan to make your goals achievable.
After Setting that Ambiguous Goal, What Next?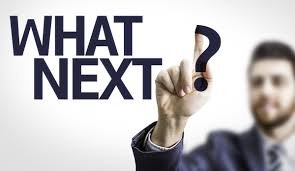 This is really what we want to discuss today. What's really the next thing to do after setting your goals? I'm quite sure there are many things running inside your mind right now but the answer is just in three sentences. I'm quite sure you're surprised about this but that's truly the fact. The next thing to do is to simply "Take That Step". You definitely need to take that step to make you achieve your goals!
The successful people we celebrate today won't be successful if they didn't take that step. There's actually no doubt that you may get scared at first due to the level of the goal, due to the discouragement you get from others, due to the criticism you experience and many others but the true reality is that if you really want something, you must ensure you take that step to get whatever you want.
You should never think you are too young or old to make your dreams come true. You should never think you are dark or white skin in other to make your dreams come true. You shouldn't think about the obstacles or any minor obstructions trying to block you from achieving your goals. Always remember to take that step no matter how small it is for you to achieve that great goal.
I believe in you and I definitely know you have that strength and power to achieve your goals provided you take that step. Never stop dreaming of greater goals and never stop setting goals because you can definitely achieve all your goals if you really take that step today.
Thank You for your time and I hope you have a great day ahead with love from @hardaeborla
💕❤️💕❤️💕

Please Support the Project

Special thanks to @crypto.piotr (Founder) and the team.
Learn more about Project Hope Community by clicking here here

Swap/convert your steem easily without KYC using steemscan. Learn more about how to use steemscan here