#ProjectHope, a great Multidisciplinary team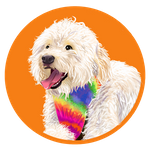 "Happy" Mascot of our project hope
---
---
---
Each of us who make up this excellent Multidisciplinary team that involves knowledge in various disciplines and that each of those disciplines are contributing our knowledge from our space to the topics we like the most.
Those of us who are part of the Project Hope team live in Venezuela and our CEO Piotr lives in Europe, we are all professionals in some specific area and we are passionate about the same topics such as artificial intelligence, blockchain technology, economics, psychology, robotics. , philosophy and especially cryptocurrencies.
---
---

---
---
But who are we?
I will start with my good friend @Juanmolina for those who do not know him, he is a system engineer, he is also a great musician in his blog you can find all kinds of topics related to the project approach, but particularly you will find publications related to his music, he has some good musical covers here can appreciate his great talentConfesión, King Changó - Cover (Remastered Drums), We have an engineer and a great musician.
His life in music and in his blood leads technology as a good content creator.

I present to Euclides @fucho80 a great man of God, I study to be an educator but he could not finish that praiseworthy profession, however I get a degree in Theology and he is currently a Pastor in a church, he is a great noble man, like all of us learning Every day something new, an excellent content creator and leads an alternate project @hope.venezuela to help people in his community and the church where he is a pastor. I admire your great dedication to your Faith to your family to your church and to this great opportunity that Steem offers us and this project.

My dear professor and colleague, Mr. Pedro Brito @pedrobrito2004, he is a professor at the Central University of Venezuela teaching the subject of Research Methodology, in addition to sharing the passion for the issues we discuss in our community, we also share something that I consider great and is to educate and transmit our knowledge, it is a great honor to have Pedro in the team.

I present my namesake José @jadams2k18 is a professional like Juan, is a System Engineer, they share the same profession. Great writer with fantastic stories and very well developed, his passion for writing and for the blockchain has no limits, an excellent gameplayer of steemmonsters and other games created in the Steem blockchain.

From me I will only say little but precise, I am a public accountant, by vocation I am an educator, in another prestigious university in Venezuela, It is called Universidad de Oriente UDO its acronym. Proudly married with two beautiful daughters, constantly *** "In constant evolution" *** learning every day Blockchain totally passionate about technology and artificial intelligence and philosophy, I also carry a project called steemfamilyhi with the account @topfivefamily to support good writers in my country with a daily dynamic called #toptres.

"Happy" Mascot of our project hope, I think we are the first community that presents its pet, it is (little puppy dog): I travel with @crypto.piotr and Piotr's wife, from Malaysia to Poland and between them they keep him healthy and strong. you can visit his instagram Happy.maltipoo

But absolutely none of this was possible without the help of an excellent direct and CEO that bears the username @Crypto.Piotr.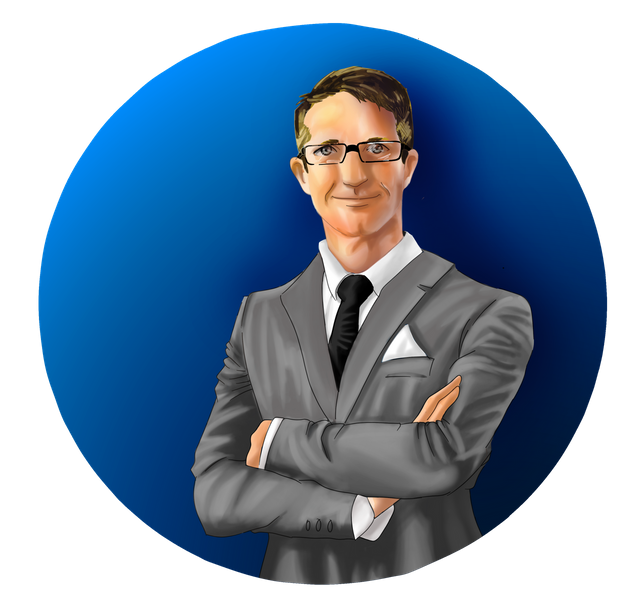 Image created by @sawcraz.art
Friend of all.
It is the mastermind who drives this team, thanks to his support for the way of his leadership, many of us are better and better on and off this platform, the unconditional support we have received from Piotr is selflessly and that support It has helped us to transcend from Steemit to outside the platform by carrying out philanthropic labors from many aspects, each one from where we live. Our goal as a team, are definitely common to our commitment to each of the participants of our team and to all who are gradually joining to share our interests.
I invite you to be part of the project is very easy you just have to subscribe to our community and share the passion for artificial intelligence, blockchain technology, economics, psychology, robotics, philosophy and especially cryptocurrencies etc. .
---
---
---

---

Project Hope Venezuela is an initiative created to grow.
---
PROJECT #HOPE An Initiative to give hope!
@crypto.piotr, @project.hope, @cyberspacegod, @achim03, @lanzjoseg, @fucho80, @neavvy, @juanmolina, @jadams2k18, @machnbirdsparo, @honarparvar, @guruvaj, @alokkumar121, @edgarare1, @flash07, @djennyfloro, @gandhibaba, @reverseacid, @yonnathang, @mariusfebruary.
Please Visit Our Website

Join Our Telegram Channel

Join Our Discord Channel

---
---

---
---
---

---
Thanks for visiting, I appreciate your opinion.

"In constant evolution".