RobiniaSwap DeFi - my personal PAINFUL EXPERIENCE with this project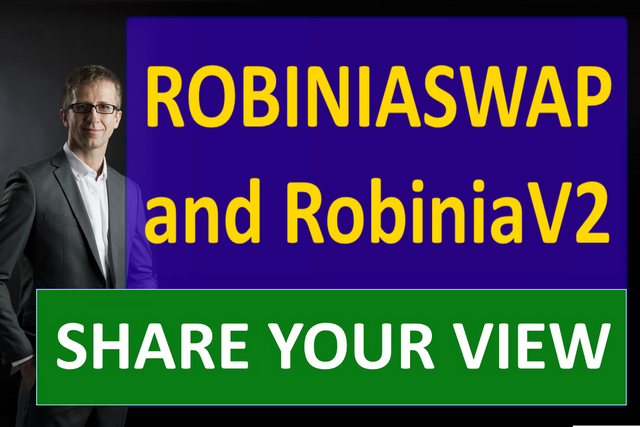 INTRODUCTION

Allow me to get it straight right away, this post is not written with the intention to dismiss anyone.
Initially, I didn't even intend to write about my own experience with this project. However, I decided to share my thoughts after having a number of conversations with the other PH community members about RobiniaSwap. I've also decided to do it after seeing how many negative emotions between smaller and larger investors this project has brought up.
This post may as well help those who were considering INVESTING into RobiniaSwap or RobiniaV2 and serve as a WARNING FLAG.
This post will also serve to those of you who got involved in this project who are already holding some RBS tokens and are unsure as to what to do with them.
So if you belong to one of those two groups, then reading this publication is A MUST.
PROMISING BEGINNINGS

RobiniaSwap only launched a few months ago and from the very beginning it looked like a solid project. Developed by @Nia (a person quite respected on Steemit) and his team. People that have been supporting our community members with decent upvotes and who I considered to be trustworthy.
At that time, I decided to support this project and involved most of our Project.hope members into a small marketing campaign which helped to bring more traffic. Many of our members participated and overall optimism has been quite high. We've helped a number of people to set up their metamasks wallets, guided them on how to stake bsteem, how to add funds to RobiniaSwap liquidity pool, etc.
Our main goal was to become part of this project to help however we can and possibly learn some things on the way.
Back then, hardly anyone knew that just a few months later so many of us will end up feeling so greatly disappointed. Feeling like a large part of the community and early investors will feel that they were "left in the dirt".
Few words about RobiniaSwap and RobiniaV2

Initial project RobiniaSwap (https://robiniaswap.com/) has been lately replaced with RobiniaV2. It surely could be considered an "upgrade" to another version. A step forward in "the right direction" - towards a better product. Visually absolutely more appealing and proving that the team behind this project does know how to do solid coding. I have no doubts about it.
However, the lack of clarity during the process of launching new versions and the level of communication with the community has been ... QUESTIONABLE.
Noone I talked to know what would happen with the value of their current investment (RBS tokens). After all, a new version has been launched together with NEW TOKEN called RV2.
Those who staked their RBS tokens STOPPED to receive any dividends any more (APR had been brought to 0% without any notice). Also a huge dump took place, bringing the price of RBS to all-time-low.
At this stage, it seems that there isn't any support towards that original RobiniaSwap token and those who didn't manage to sell it on time (and instead had it staked) are currently facing a huge dilemma. Are those RBS tokens still worth anything? Were all long term HODLers being left in the dirt? With their investment going to zero simply because this project has been in a way "abandoned".
VOICES OF FRUSTRATION

I myself invested some of my own resources and at some point I did hold over 15k RBS tokens, and today I'm one of those disappointed supporters as my trust has been broken. Reading messages like the one below makes me feel even worse, especially since those messages are coming from people I introduced to RobiniaSwap:
We have been the support line of the project constantly writing about it and getting it the much needed exposure. Unfortunately they do not care about us.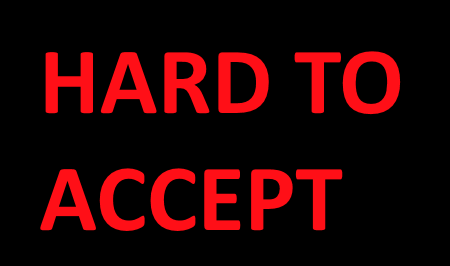 I found things harder to accept, after receiving @Nia reply:
As I said, DeFi is a high-risk investment system.
That answer left me quite SPEACHLESS.
Well. That's it. I guess I should know that I got involved in a high-risk investment. High-risk of token being abandoned? I guess ...
My view is that as an investor and early supporter, I agreed to take the risk of the project doing poorly and my investment losing value. But I disagree with being left behind with bags of worthless tokens only because the developer moved on to another project and doesn't seem to care about those who are still holding to original tokens.
That's unfortunately my strong impression.
I WONDER HOW MANY of you, dear readers, are having a similar feeling? Share your thoughts with me.
So if anyone reading this post is considering investing into a new RV2 token - I would recommend to re-consider this idea.
At this current stage, it feels like I've lost quite a bit of "money". I've lost some energy and my own time. After all, promoting this project has been very time consuming, and to make things worse: it feels like I've lost some credibility as well, since I'm the one who introduced RobiniaSwap to our community.
My trust surely has been broken.
HOW TO "MIGRATE" from RobiniaSwap to new version

Okey. Enough of complaining. I think the warning for any potential investors has been loud and clear.
Let's focus on the answer to a simple question:
how can you even access your RBS tokens and what can you do with them?
I know for a fact that many of you are not even aware on how to access and unstake RBS tokens. I struggled with it for a while as well. Luckily, I've learned that a "copy" of the old RobiniaSwap website is still available. Visit this link: https://v1.robiniaswap.com/
Keeping your RBS tokens staked doesn't make sense since APR changed and currently it is 0%.
Once you unstake your RBS tokens, you can obviously sell them. However, currently the price is at it's all time low levels (huge dump took place lately) so you may be better off by staking those RBS tokens on their "new version" and start minting RV2 tokens.
I truly cannot give any suggestions here. After all, RV2 token may as well be abandoned in the future and become close to worthless. History does like to repeat itself sadly.
Once you unstake your RBS tokens, go to https://robiniaswap.com/pools and look for "approve contract". Make sure that you're connected to your metamask wallet while doing it. After a short while you will be able to stake your RBS and start minting new RV2 tokens.
CONTACT ME IF YOU NEED SOME HELP

Those of you who would still struggle with unstaking your RBS tokens or would not know how to remove your resources from liquidity pool, you can contact me directly via Discord (crypto.piotr#3426).
You can find me on Project.hope discord server: https://discord.gg/uWMJTaW
CONSIDER RESTEEM-ing

I would appreciate every single Resteem. Help me reach out to a wider audience.
SUMMARY

I decided to keep most of my own RBS tokens and mint RV2, as I still am curious how @Nia will approach this project in the future. I still want to have some "skin in the game", but I've also accepted the fact that my investment is already almost worthless and I may end up burning myself even more.
I think a complete lack of expectations is necessary at this stage.
However, I surely will not invest any more of my resources into purchasing any RV2 token. And this is my personal recommendation.
Hopefully some of you will find this publication helpful,
Yours, @crypto.piotr
@project.hope founder
check out our community: https://steemit.com/trending/hive-175254