Returning to normal
It is nice writing on Steem now, as I don't have to worry about the platform side of it at all - I can just write as I do. I have spent thousands of hours writing on Steem and a lot of it has been about Steem itself - I fought against bidbot operators for a very long time and then helped convert them through the EIP - bidbots are back now so I am guessing the price is really going to go up because of all the demand they create....
Meh, I don't feel it is my issue anymore - like the Trending page which has become I don't know what, some kind of weird, frozen in time propaganda? It is funny how people used to complain about what was on Trending and now people seem content with 18-day old posts. I guess it was never about the content after all.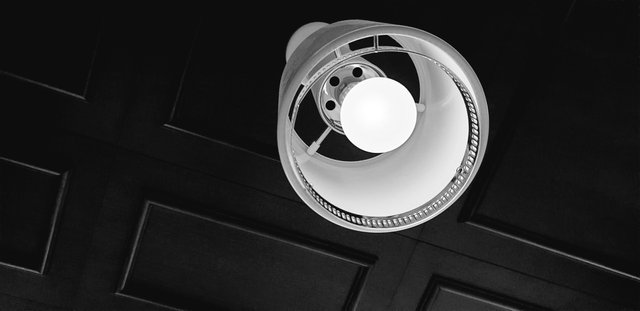 However, I do see that under those posts some quite good content getting created and supported, but I think that support is going to drop off over the next 3 months as the stake gets powered down. That is okay, as slowly the various supporters of each chain will drift away. *It actually might be a good thing for Steem that some creators stay awhile, as having some decent content and a bit of engagement makes a better impression than a ghost town.
As expected, I have found it interesting to see how various people have acted and reacted to the events of the last couple months. Some people have surprised me at how they have degraded their content, but I can't bring myself to do it and rather, I have just moved away further from the Steem-centric topics as I am not keen to get involved in the governance any longer. Too many hours spent that amounted to nought and I feel bad for having tried for three years to make this place into something I hoped would be somewhat better.
Better or worse I don't know, but it is different and it is the kind of different that doesn't compel me to get involved as I had before, but perhaps it is suitable for others who weren't interested earlier. As they say, one man's trash is another's treasure and preference plays a large role in the will to participate.
I enjoyed earning on my writing, but I also enjoyed the community and he friends - people talking about their lives and sharing a bit of digital intimacy. I think that spending time here was a nice way to get to know people and make lasting friends - but I am not sure if that is the case for me now.
I am finding that there are some users commenting that I haven't engaged with much before, and that is nice to have here. I am guessing that there is somewhat of a reduction in content contributions that offer something different, but I don't have any statistics to really know what is going on.
I also have no idea what is happening with the stake of users, as many are selling, which means some must be buying. Is that stake coming back onto the platform, or is it sitting on the exchanges hoping for a pump?
I get the sense that there is going to be quite a large consolidation of STEEM into a small group of users, but I wonder if they are the kind that are looking to grow the platform, or if they see this as just a place to collect more tokens. I think that if people see the value of a social media here, they should look to distribute out further - but that is up to them.
For a long time I did all I could to encourage wider distribution, but was constantly undermined by maximizers. All in the past though, even though many of them are still here and some have recently returned since the conditions are better for their type of content and behavior.
Anyway, this is Steem content I guess, but as I said a few weeks ago, I am going to stick around for a while as I am interested in what happens here. I put a lot of time in and learned a lot, so I want to see where the community takes it.
Wherever that is, I hope people get what they want out of what they put in.
Taraz
[ an original ]