Achievement 1 post by @feyol55 : I am invited by @focusnow
Heiii, Hello everyone ! I'm super excited to be here and to be part of this wonderful family, special thanks to @focusnow for introducing this amazing platform to me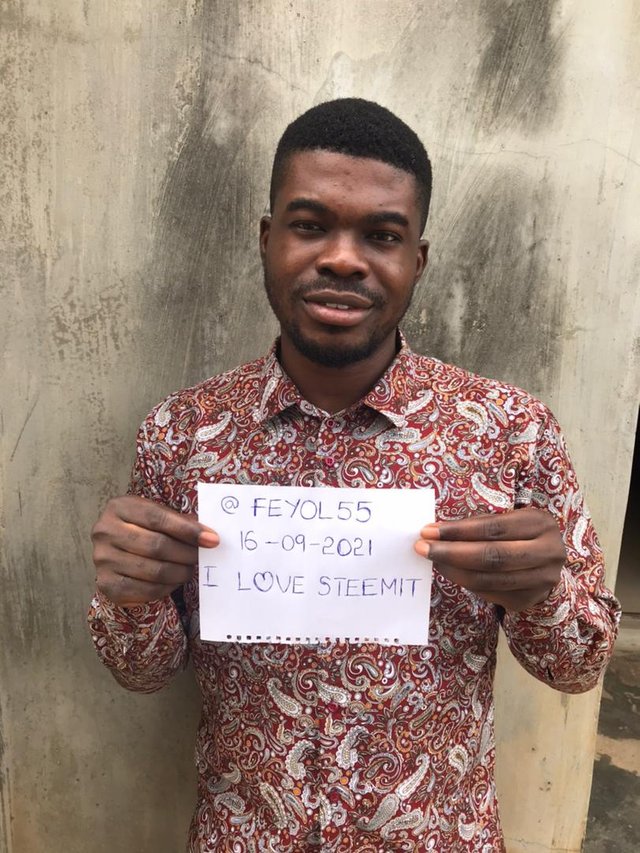 ABOUT ME
My name is Feyisayo Samuel Oluboyo, I hail from Akoko, Ondo State in Nigeria. I am 26 yrs of age and a recent graduate from the University of Benin where i studied Medical Biochemistry. I am an easy going and hardworking guy who believes there is no short cut to success. I am the first child in a family of 6 and I presently work as a Graphic Designer and a Teacher, I love impacting knowledge and I always love to mingle with great minds, I strongly believe I will gain a lot here and also meet bright minds here.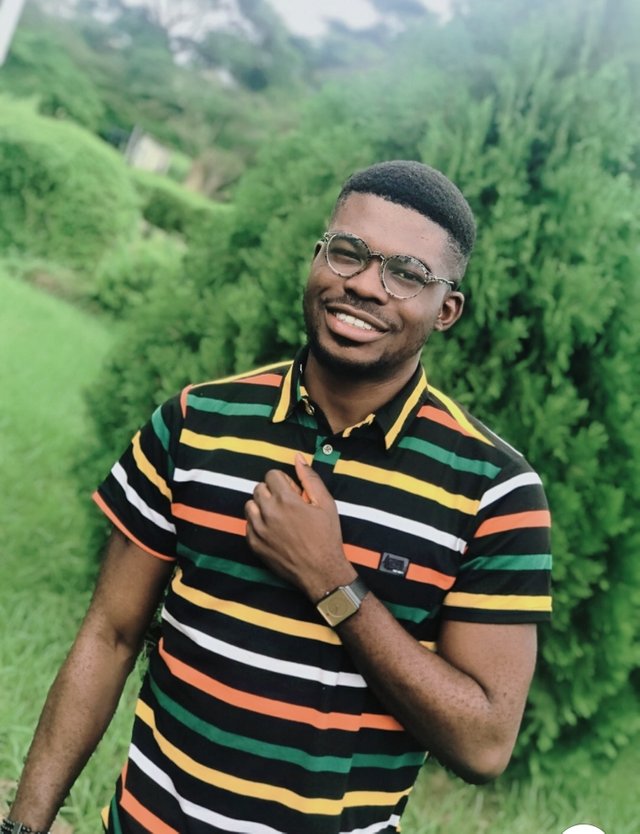 My HOBBIES
I love making new friends and I also love being around people. I also love travelling to new places because I believe it gives one more exposure to meet people and also learn. I love writting, it's what am passionate about and I derive pleasure in it.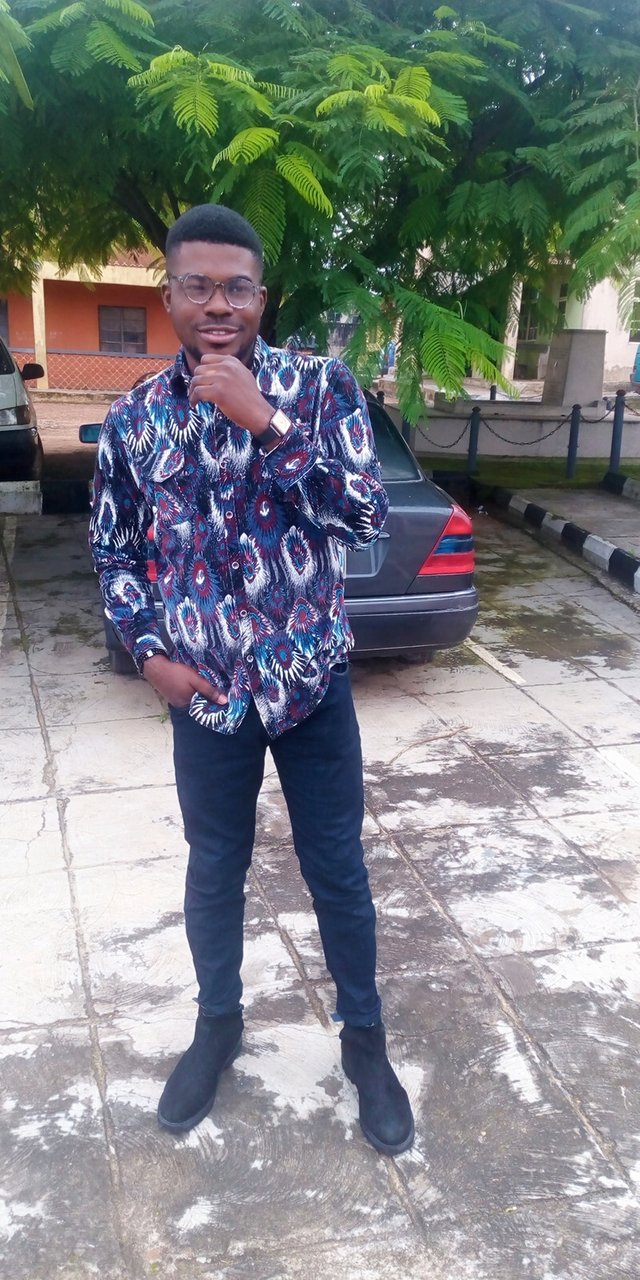 WHY I JOINED STEEMIT
After @focusnow introduced this community to me, I didn't think about it twice because it aligns with my interest, I joined immediately because I believe I will learn so much here and also I will impact knowledge through my write ups.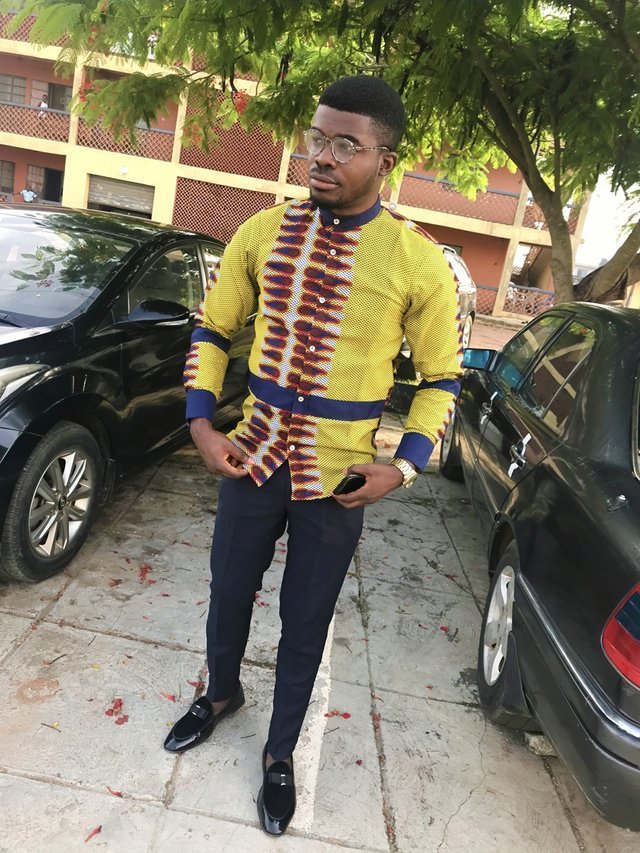 HOW I GOT TO KNOW ABOUT STEEMIT
I first got to know about steemit online in 2020, but there was nobody to put me through and explain the purpose it serves to me not until recently I met with @focusnow on a forum who took his time to explain what steemit is and how it works, i was wowed and I quickly keyed in to become a member.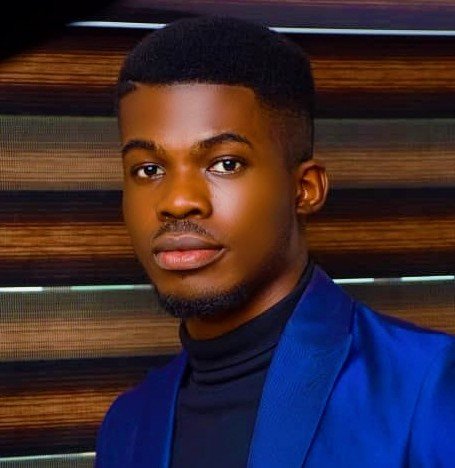 CONCLUSION
I believe my presence here will improve my writting skills, help me mingle with like minds, and also I am going to learn a whole lot from here. I am also going to tell a lot of persons about this awesome community so that more people can benefit from this platform. I am happy to be here and I can boldly say I found a new home and family in steemit !