Achievement 1 post. Task; introduce yourself.
Greetings to everyone here. I'm very excited to create my first post here!! This seems like a very interesting and profitable platform and I will love to create exciting posts for you guys.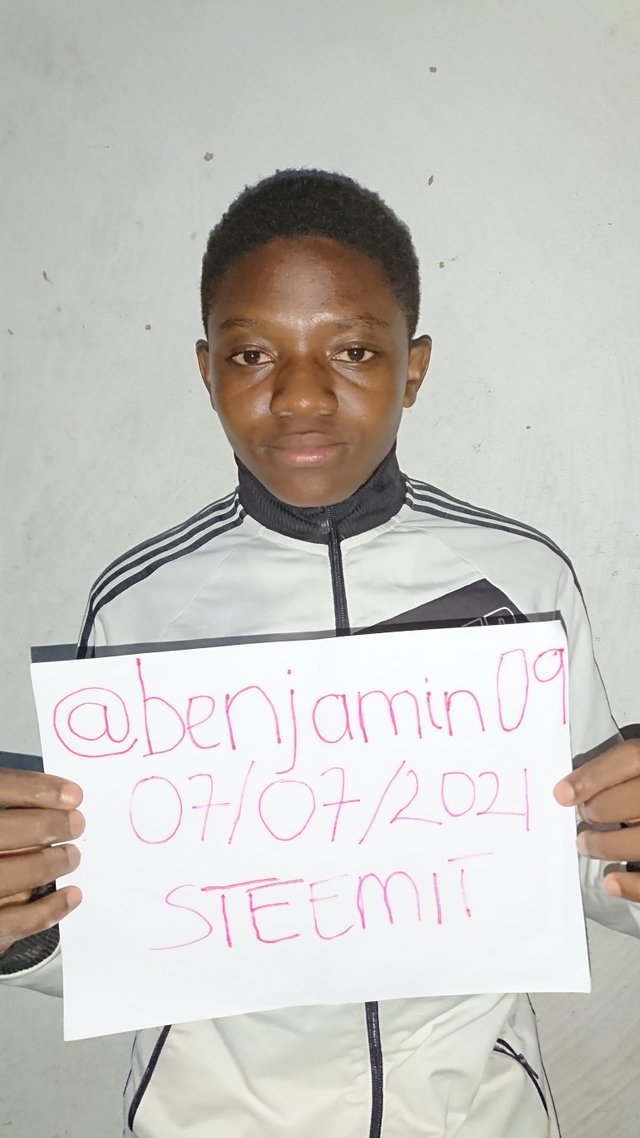 My name is Nkefor Wotsese Simone-Benjamin, I'm 18 years old and I currently reside in the town of Bamenda, found in the North West Region of the country Cameroon. I found out about Steemit through my sister, @rosita-nkefor.
I'm very fond of playing basketball and my greatest basketball player of all time is the late Kobe Bryant. He inspires me to love basketball and play it the way it was meant to be played.
I also love watching movies and the best movie I watched this year is 'Fatherhood' and this is because that film teaches about life and love and the time we have left with our loved ones. So let's all try to spend our time with our loved ones in a way that won't be regrettable.
I'm currently a student at the University of Bamenda studying Accounting and Finance in the Higher Institute of Commerce and Management. I have little or no experience with cryptocurrencies but I'm always ready to learn new things.
What I would like to see as posts from others should be on topics such as basketball, food(I love food), daily life styles, and posts that might help me learn how to grow here.
I personally, would like to create posts about the food I eat daily, my daily activities and the beautiful scenery around me. I look forward to making new friends and joining great communities.