Steem Inspiration Contest | FREEDOM AT LAST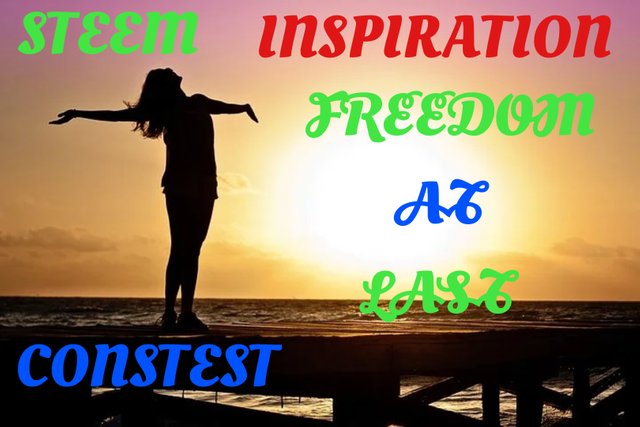 Hello friends, we are all brought up in different ways and different environments. Upbringing and environment could affect and child positively or negatively. I was taught well by my parents. They both directed my path the right way but the environment and my friend's influence me negatively. One thing about some friends is that they take away the good characters your parent taught and replace them with the bad ones. So, little by little I got influence by my environment and my bad friends.
Eventually, I was influenced to do drugs, alcohol, gambling, fornicate, pornographic, masturbation and some other negative things. I got addicted to alcohol, gambling, fornication, pornographic, and masturbation. One day I thought to myself that I had to let go of these things. Though, it wasn't easy to let go but had to do it. So, I planned on how to let go of these things.
Firstly, I dealt with alcohol and my decision was firm on it. Though I had the urge to drink. I won the fight against alcohol. What I did was that I stayed away from places and people that create the urge to drink.
Secondly, I dealt with gambling. Gambling was I little bit difficult to let go but I won the fight.
Thirdly, I dealt with fornication. I had to stay away from some particular people.
Pornography and Masturbation were the most difficult to let go of. I got to engage in pornography and masturbation before I learned to drink, gamble, fornicate and some other negative things from my friends. I wanted to let go but I couldn't and I had to know to encourage me. Even if had talked about it to some people around me, they wouldn't have seen anything wrong with it or some could probably mock me. That is the kind of environment I grew up in. Since I had no one to encourage me, I encouraged myself and I won the fight. My Story
Knowing fulling well that pornography and masturbation is very difficult to let go. It is proving to be equivalent to been addicted to cocaine, you may want someone to talk too. You can join the telegram channel Steem Inspiration
https://t.me/steeminspiration ( No one is judgmental here )
For the contest
Write about how you got freed from a particular addiction. If you don't have any, write about someone close to you who got freed from addiction. If you haven't already, write about how you from to plan to be freed.
CONTEST RULES:
All entries should not be less than 200 words

You must subscribe to this community

Entries must be original

Entries should be posted first on the community

Be sure to use the hashtag #contest, #mystory and #steeminspiration as one of your first three hashtags

Be sure to comment your entry link on this post

The entry can be posted in any language
PRIZES
Firsts Place: 10 Steem
Second Place: 6 Steem
Third Place: 4 Steem
I invite @steemcurator01, @steemcurator02 and @steemcurator04 to support the participants and the community
Entry should be submitted before the 31st, of May. @hive-170327