STEEMINDIA CONTEST NO#10 ||FAVOURITE SUBJECT IN YOUR STUDENT LIFE||PARTICIPATE AND WIN EXCITING REWARDS 🎉🎊 CONTEST OPEN FOR MEMBERS OF ALL THE COMMUNITIES!||
Hii Everyone
Welcome to #steemindia , with the end of the Importance of mother contest we are back with the tenth contest . We would like to thank all the participants who took part in the contest and a big congratulations to all the winners . Here comes our next contest which is FAVOURITE SUBJECT IN YOUR STUDENT LIFE.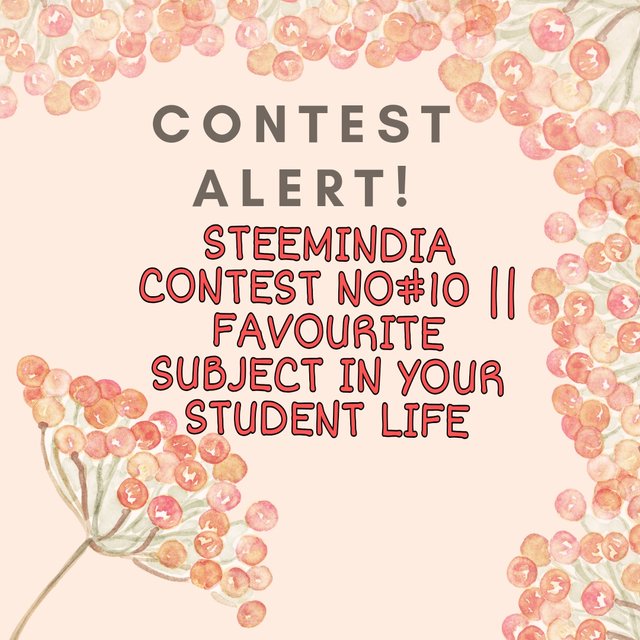 Details of the Contest
This contest is all about writing your favourite subject during your school period and explain one topic of your favourite subject . Give reasons why you like that subject and how you enjoyed learning it.


Prices of the contest as follows as:
1st Prize-14 steems
2nd Prize-9 steems
3rd Prize- 6steems
Each 2 steem for the first 4 valid entries.

Rules and Regulations of the Contest
• Contest post must be submitted only in the #steemindia community.
• Post must have minimum 3-4 pictures .
• A quality writing article must have at least 300 to 450 words.
• Contestant must have participated in any of one clubs such as #club5050 or #club75 or #club100
• Use tags #steemindia , #myfavsubject #learnwithsteem #steemexclusive , #contest and the club you are in for example: #club5050, #club75 and club100
• Pictures must be your own.
• Don't post any Plagiarised Content or else you will be banned.
• Follow @steemindiaa
• Invite at least three friends to your posts.
• Submit your post link in the comment section of this post.
• Resteem this post and share your views in the comment section.
The Contest will end on 1.06.22

SMALL ANNOUNCEMENT
We are looking out for some delegators to support us increasing our vote value so that we could grow together even a small delegation from you matters a lot . Do delegate us for the growth of Community.
For more updates follow @steemindiaa.
THANK YOU & ALL THE BEST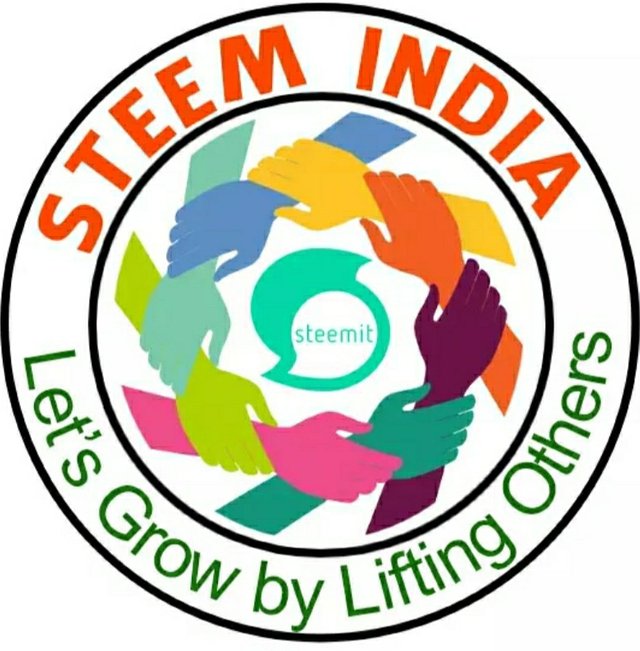 Cc:
@jyoti-thelight
@steemcurator01
@steemcurator02
@deepak94
@disconnect
@stephenkendal
@monz122


Quick delegation links